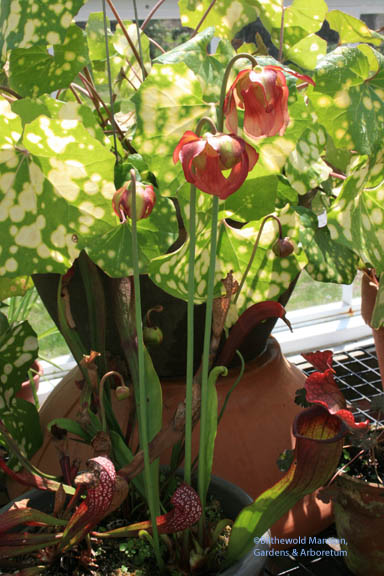 No matter what I set out to do, something else always grabs me. All gardeners are familiar with this phenomenon (and some have already written winningly about it!). I went into the greenhouse with every intention of shifting pots from bench to bench in an attempt at organization. It was inevitable really that I'd discover that some plants needed water so of course I checked the whole place. In the middle of that sidetrack I discovered that the larkspur seedlings were eaten (grrrr!) and spent the next 10 minutes on a slug patrol. I checked the bottom of every peat pot, booted the little devils and unceremoniously squarshed them. (I think sometimes I should pick on someone my own size but a couple of these nearly were.) Anyway I'm getting sidetracked. So, I was in the middle of doing that when I noticed that the pitcher plant (Sarracenia leucophylla 'Tarnok' – 'Judith Hindle') flower was starting to unpeel and because I promised a couple of visitors last week that I'd post a picture I had to run right then and grab my camera.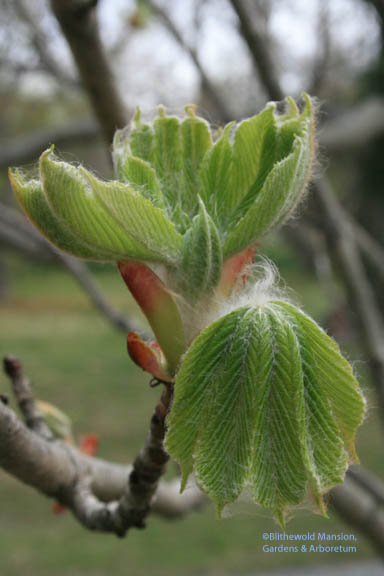 I'm so sidetracked right now by spring that I might as well just get off the train for awhile. This is the other stuff that hooked me today: New leaves on the Red Chestnut (Aesculus x carnea 'Briotii') still have their puppy fur. Anyone know what the fuzz is for? My guess would be frost protection but then why do only some early openers have it?
The Pasque flower (Pulsatilla vulgaris) is furry too.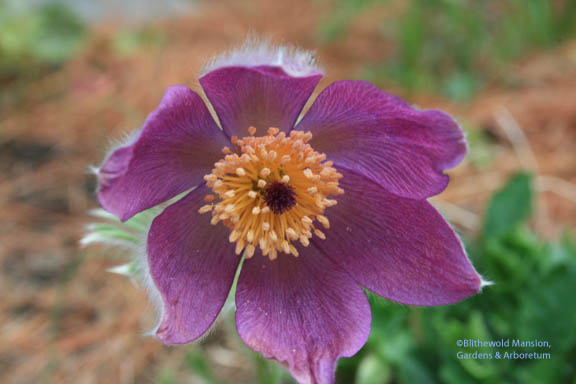 The Quince (Chaenomeles) reminds me of popcorn which reminds me that it's ages since I went out to the movies…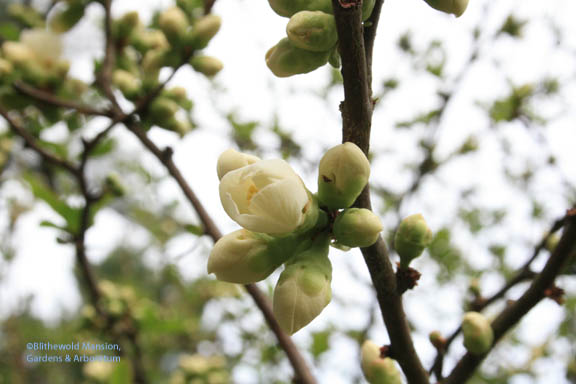 The Winter hazel (Corylopsis glabrescens 'Longwood Chime') is still shaking out her skirts.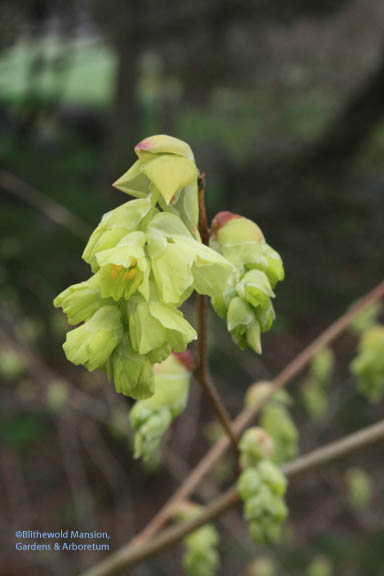 The Water Garden Cherry (Prunus x yedoensis 'Akebono') is in bloom – this tree would stop you in your tracks too.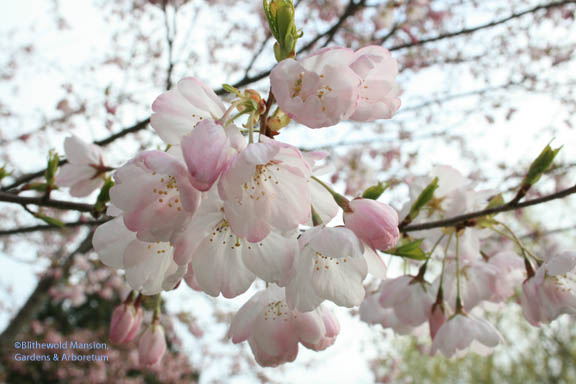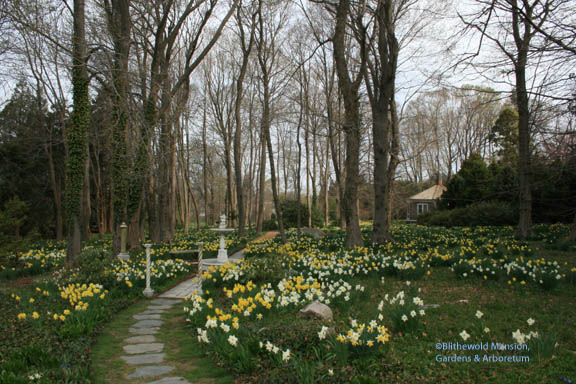 And of course the Daffodils. Peak-a-boo! Most of the 'Ice Follies' have bleached to white and might go by in the next couple of weeks but the late bloomers will distract you completely. This one is Narcissus poeticus.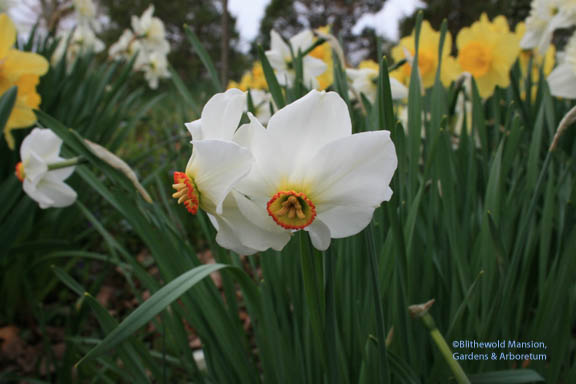 When your daffs go by, it's ok to deadhead them but be sure to leave the foliage on to nourish the bulb for at least 6 weeks. (Ideally you should let the foliage turn completely yellow and pull it when it comes out easily.) In case you're wondering, we do not deadhead all 50,000 daffodils but we do tidy up the ones in and around the gardens and hope that we've been clever enough to plant something that will fill in and hide the clumps. Do you plant cover-ups? Do you braid the foliage à la Martha Stewart? Are you so easily sidetracked that you stop noticing it?
And I almost forgot! (I was thinking about popcorn.) – The Bosquet fountain is on! I'd never seen it in action – it's been pretty much out of commission for nearly 10 years. Thanks to a generous grant and lots of hard work it's a water feature once again. It would be lovely to sit and listen to the trickle… FYI: our restrooms are located to the right of the mansion entrance.