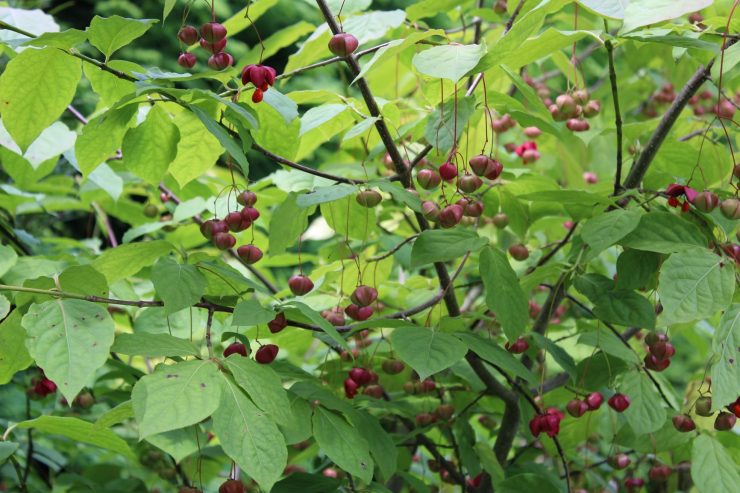 Well, here we are as summer rounds the final turn. Temperatures have let up, school is back in session, football season is here again. We can easily to jump into an autumn state of mind prematurely, and anticipate fall color and pumpkin picking. But summer is still very much alive in the gardens at Blithewold, with something new always in store!
Earlier this month, I took a trip down to Stone Harbor, New Jersey with my family for a week's vacation. If you've ever visited the Jersey Shore, you'll surely notice the bright, highly floriferous shrub or small tree planted everywhere you turn. This plant is the crapemyrtle (Lagerstroemia sp.) and while you can't walk five steps without seeing one down there, it is not often seen in Rhode Island. This is because they grow best in the slightly warmer zone 7. But here in Blithewold's display garden, we have living proof that they can be grown in southern New England, with protective placement and more mild winters. Crapemyrtle has glossy, rich green foliage and striking, long-lasting flowers that come in many colors. Lets hope for more blooms next summer.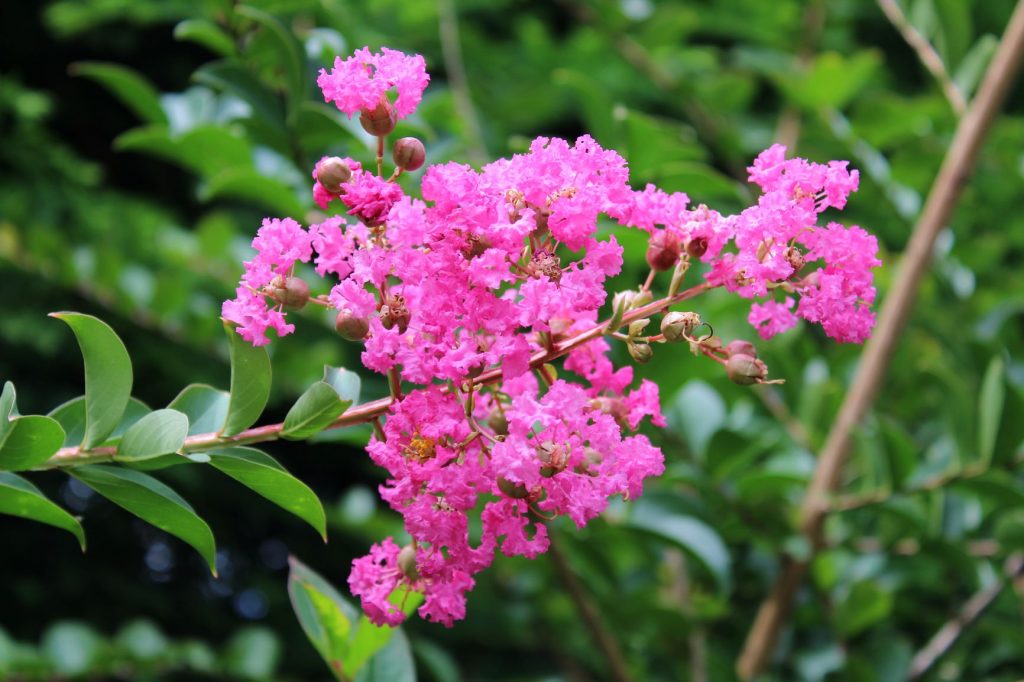 Some plants seemingly arrive in the garden out of thin air. The Japanese Angelica tree (Aralia elata 'Variegata') certainly managed to do that this year. Planted in the spring of 2018 from a five-gallon pot, it has since tripled in size and yielded magnificent blooms that have attracted an impressive amount of pollinators. Located in the Checkerboard bed in the display garden, its variegated leaves are head-turning as well.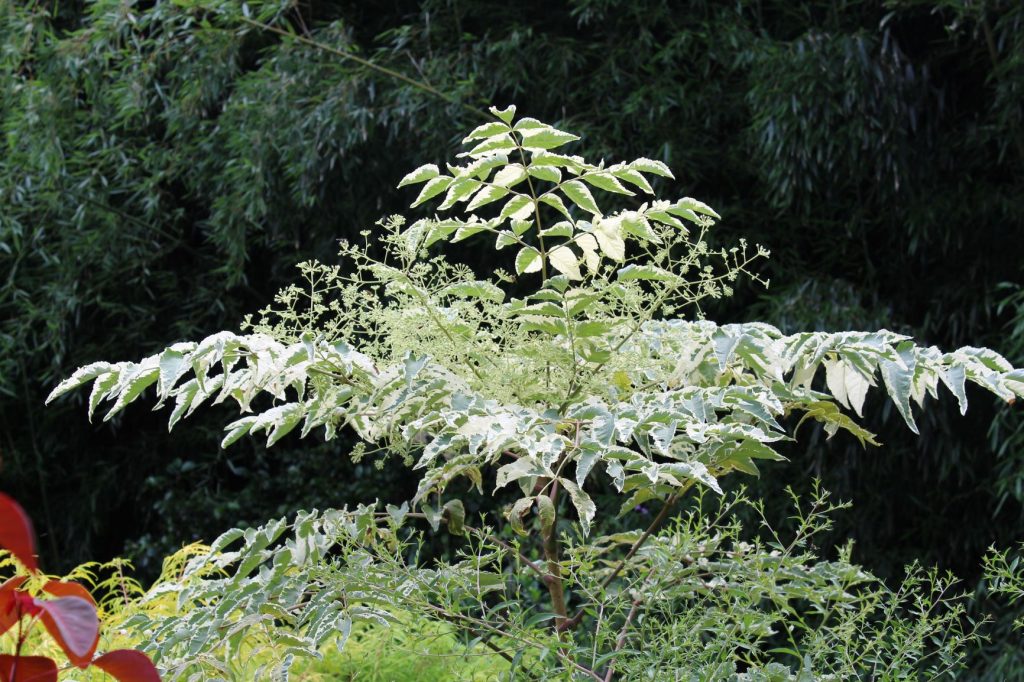 This time of year, many trees and shrubs start to produce fruit of varying shapes and sizes. One plant that's doing this without hesitation is the spindle tree (Euonymus sachalinensis). This small tree has some truly unique fruit. The juicy round capsules have been present on the tree for weeks now, but in the last few days, they have started to split open to reveal orange seeds. Come check it out, also located in the checkerboard bed down in the display garden!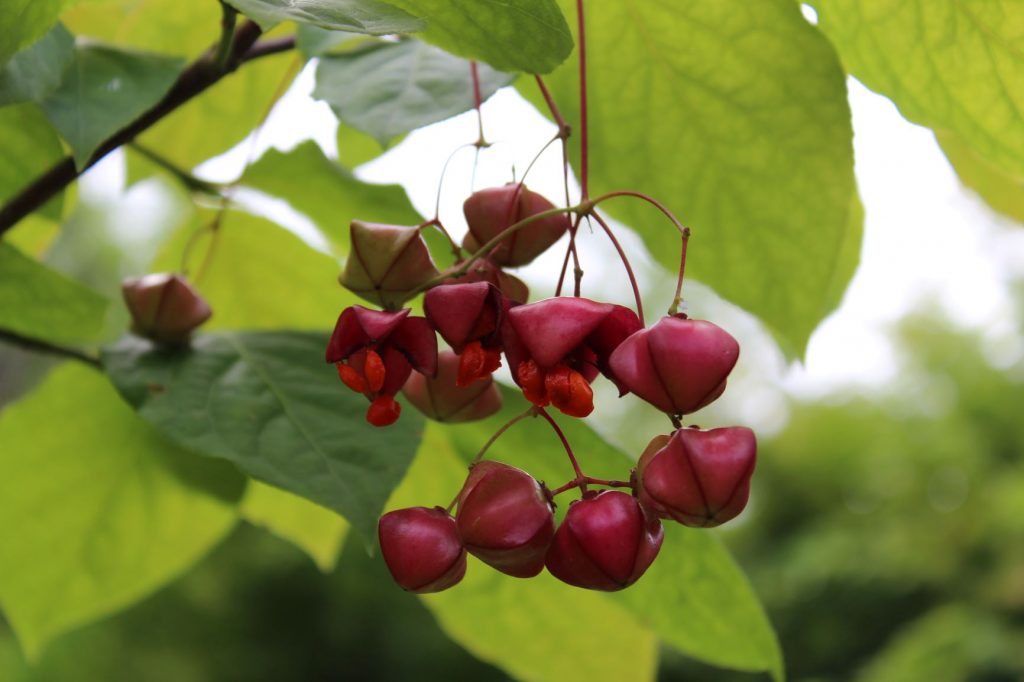 Make sure you stop by the gardens this September. With many plants reaching peak bloom and more mild temperatures, September is undoubtedly one of the best times to visit Blithewold!