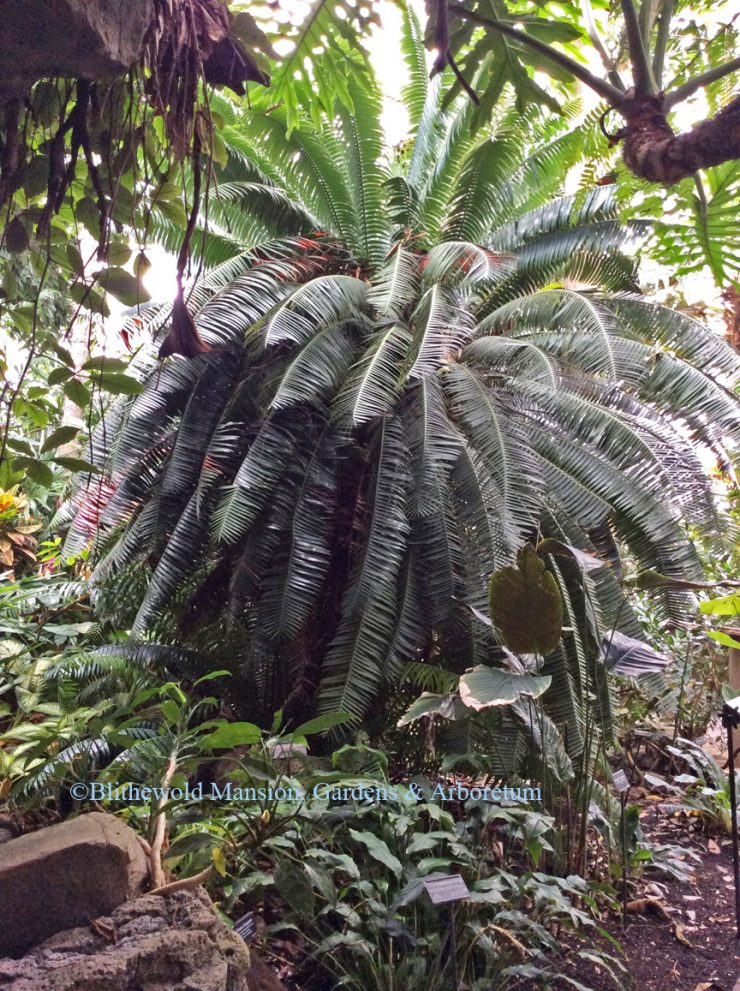 Greetings from Brooklyn!  It is important to get out and see the world outside our own greenhouses from time to time.  With the goal of gaining fresh inspiration and information, Gail, Joe, and I recently traveled to Brooklyn Botanic Garden to attend Plant-o-rama.  Plant-o-rama is an annual garden symposium and trade show that attracts gardeners (and garden enthusiasts) from across the region.  The guest lecturer this year was none other than Dan Pearson.  Dan is a visionary garden designer hailing from England with projects as far flung as Japan.  His designs were both interesting and beautiful; and, he always has an eye for ecological and wildlife impact.  He also writes for Gardens Illustrated magazine and hosts Dig Delve, his own on-line magazine.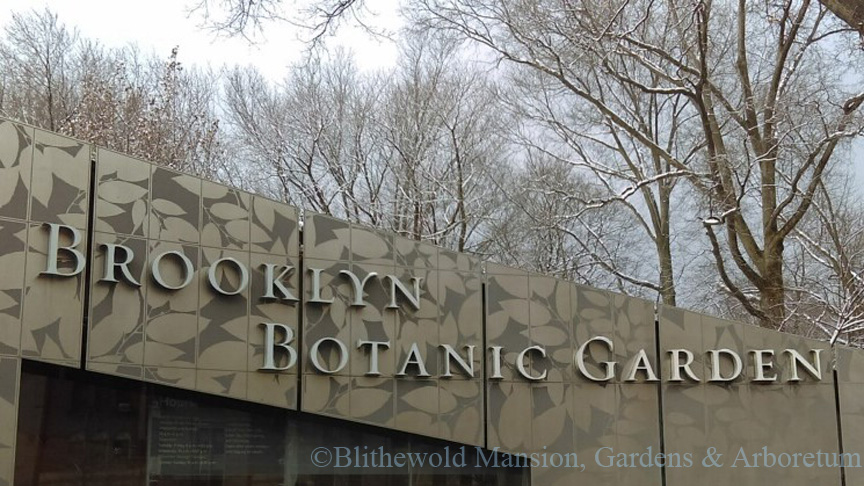 Dan's talk was definitely a highlight of our time in New York, but the Botanic Garden held many treasures for us as well.
When we first entered the Garden we had the great delight of seeing the landscape gently dusted with snow.  The snow highlighted the stunning winter beauty of the trees and gardens.
The Brooklyn Botanic Garden staff care for five conservatories that recreate specific climates and habitats.  We began with the Bonsai Museum where meticulously maintained specimens are on display for the public.
For anyone who has ever trained or cared for bonsai will tell you, this collection is impressive.  The delicate pruning and precise watering necessary to maintain these miniature giants is anything but easy.  I found them beautiful and seemingly full of wisdom.
Another fascination for all of us was the Aquatic House.  There we found seemingly free-floating orchids flowering above our heads with their roots dangling below like green chandeliers.  Since these orchids are epiphytes, they are able to absorb all their required water for life from the (very humid) air and "rain" (watering by trained staff) without need for soil or bark.
From orchids to crocus, the next plant to have me hypnotized was the gorgeous flowers of this autumn crocus.  Though it shares the same common name, this is not the autumn crocus we are familiar with in New England (that one is Colchicum autumnale).  This autumn crocus (Wurmbea stricta) greeted us at the entrance to the Warm Temperate Pavilion.  It is a native to South Africa.  What a treat on a chilly, snowy January day to see these tiny exquisite blossoms.  I will definitely be on the look out for this plant in exotic plant catalogs for a possible future home at Blithewold's own greenhouses.
The Desert Pavilion was Joe's favorite, and I definitely understand why.  It was not a large house, but I could've spent hours there examining all the different succulents and cacti on display.  It really is fascinating to see plants grow in something akin to their natural habitat.  I start to understand why they grow the way they do.  The middle picture shows one of my favorite plants on display, a spurge (Euphorbia baioensis).  The manner in which this plant trails down the rock surface makes me feel like I am witnessing it growing in nature for the first time.  This is how this plant is meant to be seen.  I was also interested to see the Jojoba plant (Simmondsia chinensis) in person after hearing about its wonderful qualities for skin and hair for so long.  If it didn't have a label on it I surely would have passed it by without a second thought to all the healing bounty it contained.
The final plant I want to mention is this Peruvian Maidenhair (Adiantum peruvianum).  We found it living beneath the Botanic Garden's corpse flower, which (unfortunately? thankfully?) was not in bloom when we were there.  (The corpse flower smells of rotting meat in order to attract its desired pollinators – dung beetles and flesh flies.)  The Peruvian Maidenhair looks like a grown up version of the maidenhair fern (Adiantum capillus-venerus) living in Blithewold's greenhouse.  Gail and I are determined to find this plant so we can feature it in our own container collection.
I hope you have enjoyed this abbreviated tour of the many wonders of Brooklyn Botanic Garden.  I really could go on and on but I hope I have shown you enough to tempt you into exploring new places for yourself this winter.  Blithewold's greenhouse is open to the public daily 10 am to 4 pm if you need a green fix on these endless winter days.  We would love to see you and hope to inspire you as Brooklyn Botanic Garden inspired us.