Friday, March 18, 2011
|
|
Daffodils
,
epimedium
,
foliage
,
How, When, What-we-do
,
Liriope
,
Spring
,
spring clean-up
,
the bees
,
Uncategorized
,
volunteers
,
volunteers
,
weather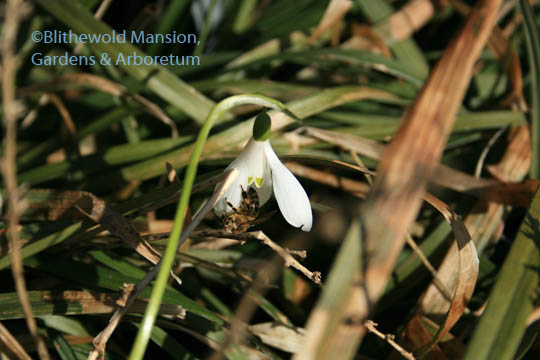 I'm probably not alone in preferring to work indoors whenever it's cold and wet outside; and in going absolutely bonkers if I can't get outside whenever the sun is warm and the air is soft and lovely. But from now until late May, June we have to be in both places – in the greenhouse and out in the gardens – at once so we made sure to grab for the first opportunity to get outside while the getting was deliciously pleasant.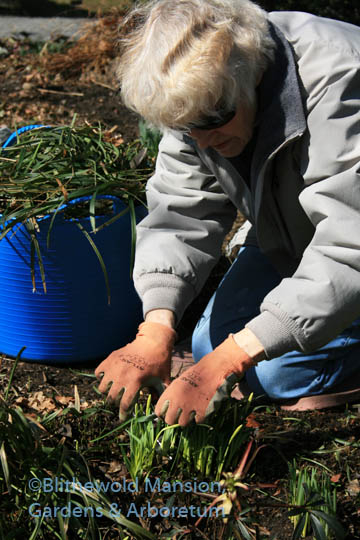 Yesterday, after potting on a few trays of last fall's tender-perennial cuttings, Mary and Pat (Florabundas), and Gail and I went out to tidy up the Moon Gate bed. It's so much easier to cut epimedium and lily turf (Liriope muscari) back before they start to grow and luckily they hadn't yet. – Of course it's not so easy to cut back liriope if there are miniature daffodils growing incognito inside of it… (Note to self: don't plant drifts of liriope too near drifts of miniature daffodils ever again. I would give half a thought to cutting the liriope back in the fall and forgo its winter-evergreen-ness if I didn't enjoy a challenge.) Next on the list is rose pruning – climbers first. After that, in the next couple of weeks, we'll get going on to cleaning winter out of all of the gardens.
It's time.
We're not the only ones to take advantage of the first opportunities – bees were out working the open snowdrops; birds are LOUD; and something – several things? – is filling my face with pollen. As powerful as my sneezes are, I could guess that I'm not providing an efficient pollination service for these plants. The wind-born really don't need me or anyone else to help. (What is blooming so invisibly perniciously right now? – Arborvitae? Cryptomeria? Yew? Incidentally, there was a really interesting article about allergenic street trees in the NYTimes last year. I still have the deciduous wind-borns to look forward to… )
Have you had your first fair weather opportunity to get out in the garden yet? What have you done so far? (Is anyone else plagued by their favorite season?)