Thursday, May 20, 2010
|
|
Chestnut rose
,
Fergus Garrett
,
garden design
,
Great Dixter
,
How, When, What-we-do
,
North Garden
,
Spring
,
tulips
,
what's blooming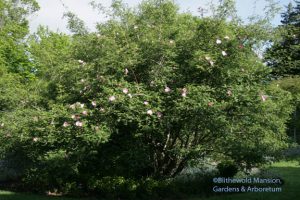 Waves of excitement have washed over me all spring long – it's really been such an extraordinary season with so much coming into bloom early and then lingering. Since it's all been about two weeks ahead, we're on track now for the first week of June blooms – and right on time (?) the Chestnut rose is beginning to open!
Even when the season isn't pushing us forward, we gardeners often cast ahead – especially when we're in planting-mode, like now. Every year Gail and I try new designs, new plants, new combinations. We're getting to exercise our creative muscles every day (a river of sedum!) and follow through on ideas that have been percolating and incubating since last summer (a Display Garden bed of bold textures and deep colors!). And I'm getting so psyched to see it all come together.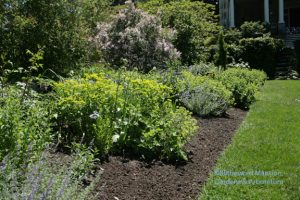 Simply being creative in the garden can sometimes be all the inspiration we need to be even more creative – like any muscle, it gets stronger the more we use it. But there's nothing like talking to another gardener to really get the ideas and enthusiasm flowing. A few years ago Gail and I jumped at the chance to hear a talk by Fergus Garrett. Fergus, of course, is head gardener at Great Dixter, which is the home of the late Christopher Lloyd and one of the most inspiring gardens in the world, whether you've been there or not (I have not). Fergus spoke on how to plan and plant for a succession of blooms and made it look so easy. We have been jazzed to follow his advice in our gardens ever since – especially the North Garden where we just took out the tulips to make way for swaths of annuals and tender perennials whose blooms will carry us through the summer into fall.
And that's why, when Gail and I heard that Fergus Garrett is coming here – to Blithewold! on Sunday, June 27 (12-2pm), we just about went over the moon. His talk will be about the gardens of Great Dixter and his work with the Great "Christo". So if you're looking for a little push to get psyched about your own garden – or even if you're already excited about it – you should absolutely not miss this event. Click here to register.
Are you flexing your creative muscles in the garden? Do you try different things every year? Will you be joining us on June 27th? – Let me know and I'll save you a seat!