Monday, September 19, 2016
|
|
cutting garden
,
Display Garden
,
fall
,
fall
,
Gardens
,
greenhouse
,
How, When, What-we-do
,
planting
,
propagation
,
seeds
,
seeds
,
Spring
,
spring planting
,
sustainable gardening
,
what's in bloom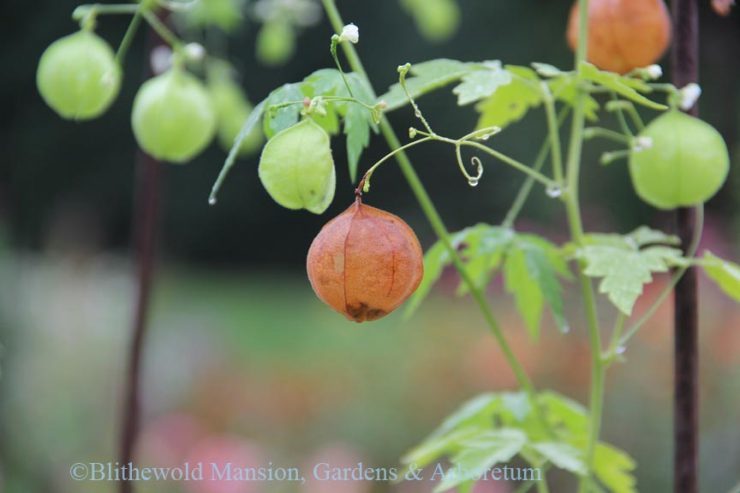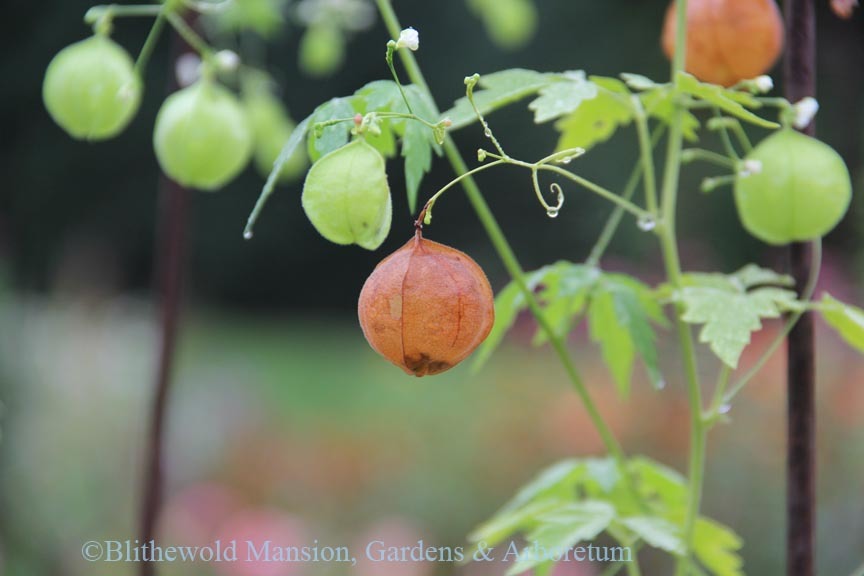 While the light changes and we keep up with the last deadheading of the season, seeds begin to appear in the garden.  They are everywhere, in every shape and size.  Each plant has its own method of getting its seed to where it needs to be in order to thrive.  Nature is cool.
The milkweed (Asclepias tuberosa) seeds are attached to silky threads that allow them to float on the air to a new location – near or far.  Other seeds, such as Love-in-a-Mist (Nigella damascena) often drop on the ground right where the parent plant is.  They put out many seeds and tend to spread as a mass rather than drift to a new location, like milkweed does.
One of the most beautiful seeds in the gardens right now is Blackberry Lily (Iris domestica).  It is aptly named since the seeds are doppelgangers for blackberries.  (Do not consume the seeds, as tempting as it may be, as parts of this plant are considered toxic.)  Seedlings from this plant appear in our Idea Gardens each year, but we decided to help them along this past spring by planting the harvested seeds in containers in the greenhouse in the spring.  We sowed them in early April, noting that they could take up to a month to germinate, only to find that nothing germinated for two and half months!  That was much longer than we had anticipated so we had sadly discarded the rest of the saved seeds before we realized that these lovely plants are simply slow to appear.  Lesson learned.
Seed saving is an activity that connects me to the garden throughout the year.  The Blackberry Lily experiment may not have gone quite as planned, but not every seed is so difficult.  Love in a Puff vine, for example, is a gift that keeps on giving.  At the end of the growing season, we take down the vines and bring them into the greenhouse to finish drying.  Once all the pods have turned brown, we harvest the seeds and keep them for planting the following spring.  Last year I gave some out as Christmas gifts.  It was such a joy to visit my fellow gardeners and enjoy their success with this plant — and now they will have seeds to pass on as well.
Do you recall the many Cosmos varieties we planted here at Blithewold this spring?  Well, there are still a few sweet varieties blooming by the Pollinator Garden.  Many have already gone to seed.  These varieties tend not to come true to kind (i.e., the seeds will not produce new plants identical to the parent plant), but I did harvest a few of the varieties just in case.
The fennel plant that I featured on the blog last time is beginning to form its seeds, preparing for future generations of fennel to live on in the gardens.  It is a prolific plant, sending out many new seedlings into the gardens each year.  It is also versatile – great for cutting for arrangements, edible, a host plant for swallowtail caterpillars, attractive to pollinators and simply lovely on its own.  We thoughtfully edit out or move the plants we do not desire while letting others grow.  I plan always to have this plant in my own gardens.
I hope I have inspired you to see the gardens in a new light.  Each season brings its own beauty and purpose.  The North and Rose Gardens are still floriferous and well worth visiting on their own, but the Idea Gardens are full of plants beginning to change over to seed.  It's a lovely and inspiring time of year.  I hope you find the time to come see all these different seeds in the gardens.  We look forward to seeing you!