Friday, January 10, 2020
|
|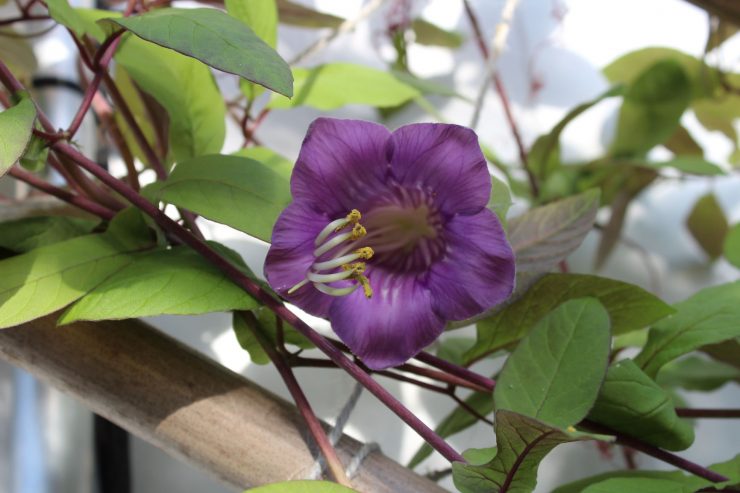 This past fall, Garden volunteer Bill Knipps and I built a bamboo trellis on the greenhouse wall of the potting shed. Gail wanted to try something different to catch people's attention this winter, and all that open space on the wall was screaming for something. I envisioned an upside down V shape over the doorway, an attractive yet simple design that allowed us to use leftover cut bamboo from the summer. Using the same building applications and technique as we had used on the pump house trellis, the project was complete in no more than 2 hours.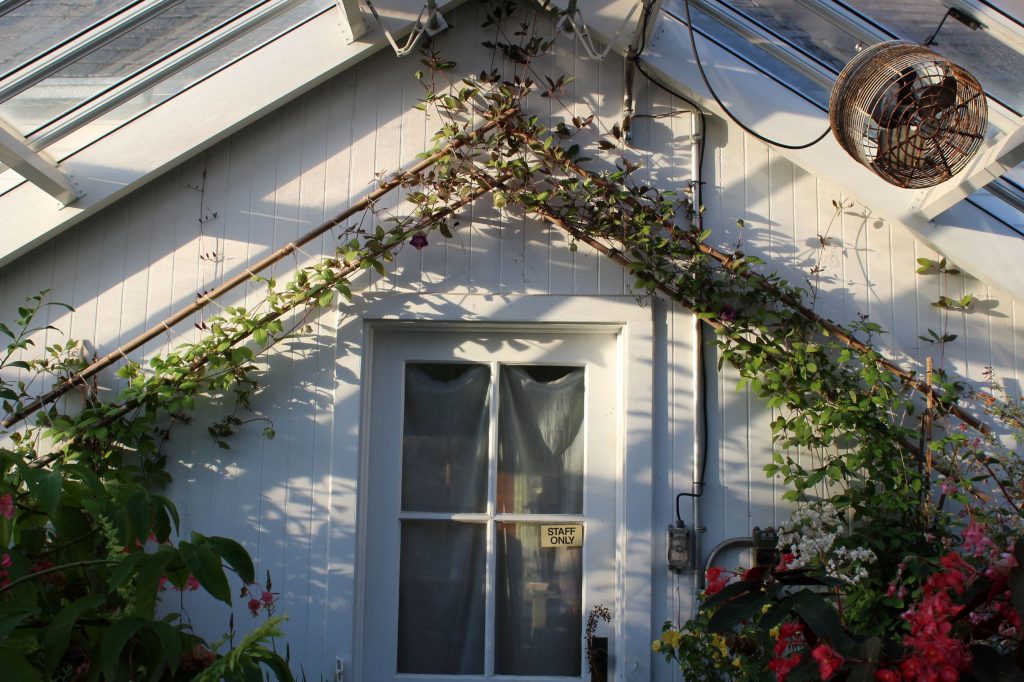 Cup and saucer vines (Cobaea scandens) were selected to grow up the bamboo, but Gail, Betsy and I were unsure as to how they'd perform in the middle of the winter with such short days. Turns out, they were happy as could be right from the get-go, and within a month had grown to meet at the apex. Now, many flower buds have formed, with a few open to start the show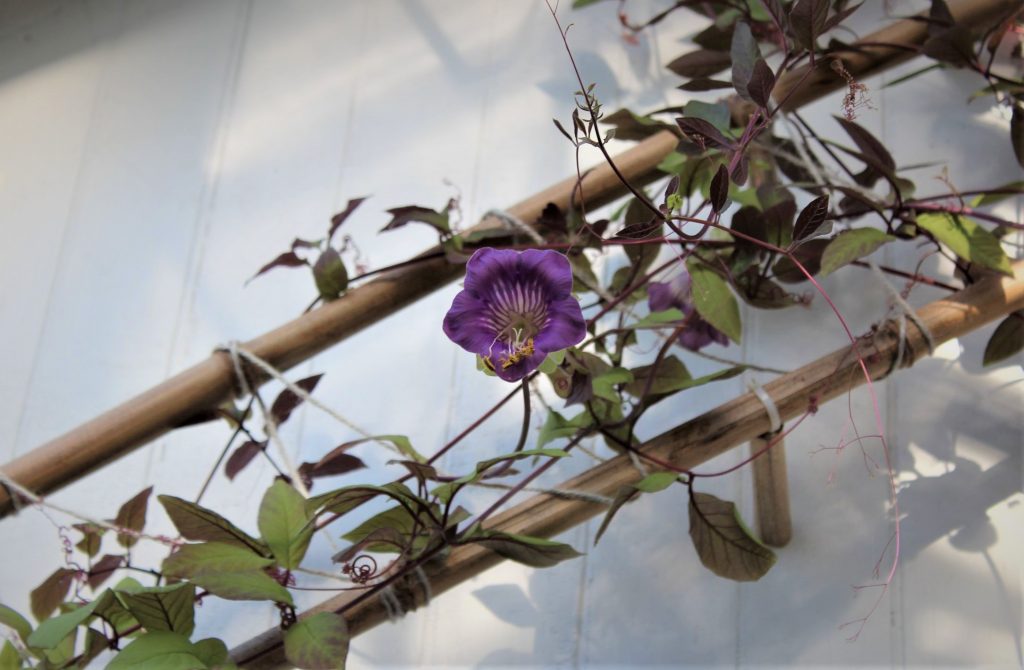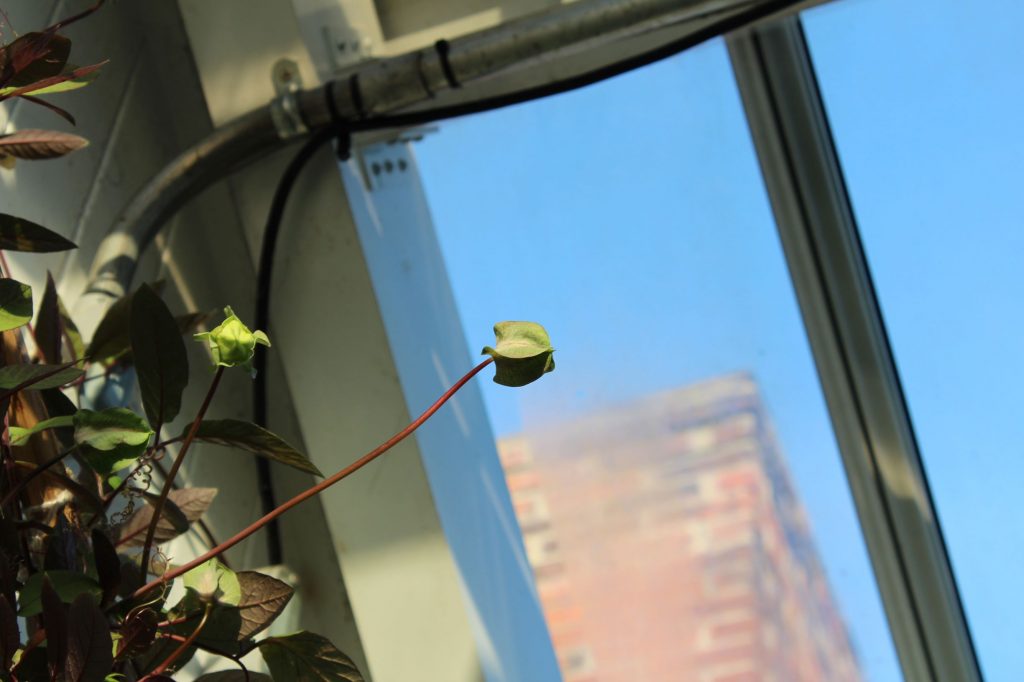 As the winter carries on, so does our Foundations in Gardening series to help us onward to warmer days. There is still room to sign up for all our upcoming classes, starting on Saturday, February 8th with Gardening in the Shade, with Horticulturist Betsy Ekholm speaking. Next Saturday, February 15th, will be The Benefits and Beauty of the Northeast's Native Trees and Shrubs, with Director of Horticulture Fred Perry and myself. The series wraps up on February 29th, with The Secret World of Wildlife, with Gardens Manager Gail Read, and former research intern Melanie Gardiner. You can register for all three classes at https://www.blithewold.org/programs-and-events/.