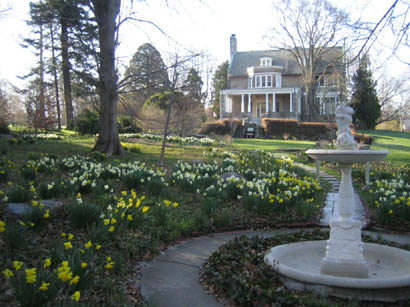 What a weekend, huh?! I'll bet I wasn't the only one who didn't get any housework done… But with temperatures rocketted to the 70's after months in the freezings, summer seems like it might be lurking around the corner and I, for one, don't want to miss spring! (excuses, excuses…) It's perfect weather for taking in the Daffodils' show – and the show must go on!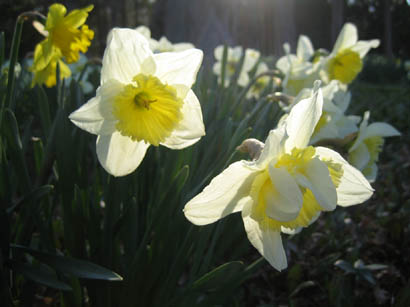 Narcissus 'Ice Follies' are center stage right now: They open yellow and fade to white. The night temperatures are just right for them to stay pretty for a bit as the other divas enter stage right. Cross your fingers that the rain in the forecast (Wednesday) isn't a beater.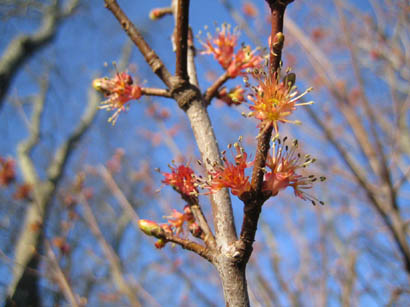 Here's a spring ephemeral that's easy to overlook – because they're everywhere! Go closer — little red maple flowers are gorgeous! (but I am partial to the color orange…)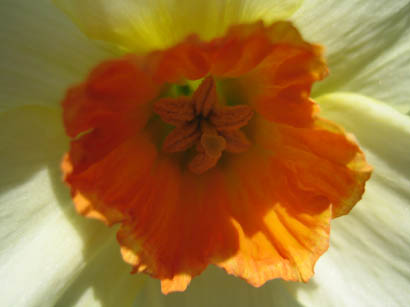 I was having a Georgia O'Keefe sort of morning and had to put my nose (and camera) right up to this daff (I felt a little embarrassed as if I was looking up her skirt) – I'm not sure of the name but they live next to the arbor in the Display Garden and are very sweetly scented.