Friday, February 20, 2015
|
|
NWFGS
,
Seattle spring
,
sensory stimulation
,
snow
,
snow pictures
,
Spring
,
spring flower shows
,
weather
,
winter
,
winter weary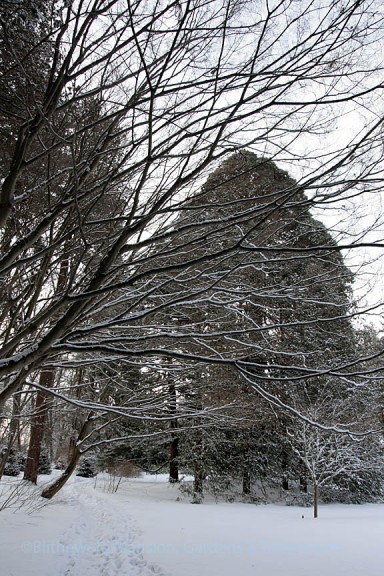 It's awfully hard to feel optimistic about spring when the snow is knee-deep and deeper and the temperatures are in the single digits. It feels for all the world like winter will go on forever. This is what our world looks like right now… Beautiful, yes… But I think most of us are ready to move on. (Click on pictures for the slideshow view.)
Thank goodness for garden shows. We gardeners (and non-gardeners too, I'm sure) need to see some spring even if it's indoors or we'll start getting the shakes. The Rhode Island Spring Flower and Garden Show started yesterday and goes through the weekend; Philadelphia's runs from February 28 to March 8; and The Boston Flower and Garden Show picks up on March 11-15. It's worth white-knuckling icy roads and the price of admission just to see and smell the amazing display gardens. (The work that goes into those blows my mind.) And the lectures given by horticultural rock stars, experts, and enthusiasts promise eyefuls of warm and summery images, and exciting information guaranteed to jazz us out of the winter blues.
I feel very lucky to have had a recent glimpse, both indoors and out, of what's to come. I spent last week in balmy Seattle where, rather than having a proper winter, they are trying to enjoy a weirdly premature spring. I'm sure if I still lived there I would be worrying too about everything being zapped to mush by a cold snap but all I could to do as a visitor was breathe it in with a grin. It was as if the whole city were a flower show display full of Edgeworthia chrysantha (the shrub du jour), crocus, daffodils, and rosemary forced into bloom to bring inspiration and hope to the winter weary. And I felt even luckier to spend a morning at the Northwest Flower and Garden Show in the company of Blithewold's and my great friend, Debra Prinzing. The show might have been coals to Newcastle for Seattleites this year but I — and every other New Englander I ran into there — needed its fix.
Are winter weary too? Are you going or have you been to a flower show? I'll be giving a talk at the Boston show on Friday March 13 at 1:30 — hope to see you there!