Wednesday, October 6, 2010
|
|
Bristol harbor
,
container plants
,
dahlias
,
fall
,
garden design
,
garden design
,
greenhouse
,
How, When, What-we-do
,
North Garden
,
North Garden
,
perennials
,
plans
,
projects
,
rain
,
Rose Garden
,
Rose Garden
,
tender perennials
,
weather
,
what's blooming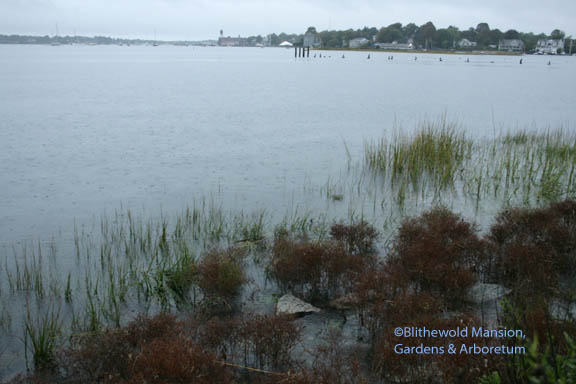 This morning a fellow dog walker said to me, "Ugh – this rain is horrible!" To which I replied, "yeah… but we need it." She looked at me a little sideways. And to myself I said, "Are you kidding me? This is GREAT!" My dog was as muddy as hers and I couldn't see past the drops on my glasses but gardeners are a breed of human that take the bad with the good. And rain? It's a good thing! Especially in the dusty wake of a drought. "Some days must be dark and dreary"*. — It's about time. And it's part of what I love about October. Nothing sets off the colors of fall like a fine mist on a gray day.
It is a heavy rain today giving us a welcome chance to catch up on greenhouse work and to hash out our annual assessments of the gardens. We've worked out a schedule for October and provided it doesn't rain the entire month (and of course, we need it to) we'll start taking the gardens apart to make way for projects.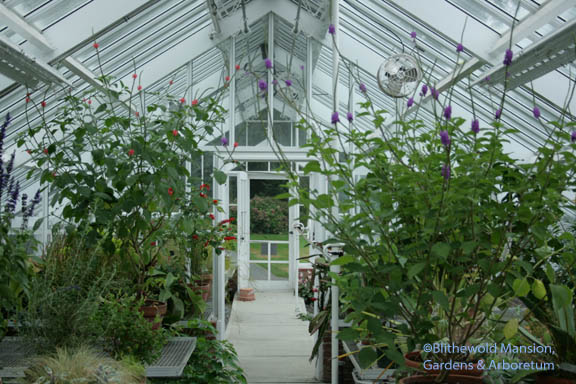 We've already started to bring in stock plants – tender perennials from which we'll take more cuttings – and we hope to have all of the container plants in the greenhouse by the end of next week. It might kill us to do it, but Gail and I will also harden our hearts to take annuals – still in glorious bloom – out of the North and Rose Gardens next week, right after the house closes for the season. (Remember, Columbus Day is last day to see the house before Christmas – and all of the gardens in full glory, come to think of it.) The week after that we hope to turn a load of compost in to the starved Rose Garden. And we've got to play musical perennials in the North Garden – the lady's mantle (Alchemilla mollis) needs dividing (it's been 3 years and the plants are huge) and to be moved back to keep the flowers from blurring the garden's ultra-crisp edges. And we have to do all of that of course before we plant the tulips, which we have to do before we lose our volunteers for the season. Whether a little rain, or a lot of rain falls in this life, we have a schedule to keep.
What are your plans for October? Is it raining?
*quote and post title from a poem by Henry Wadsworth Longfellow