Tuesday, April 21, 2009
|
|
daff cam
,
Daffodils
,
Daffodils
,
dahlias
,
Spring
,
Spring
,
tulips
,
what's blooming
,
what's colorful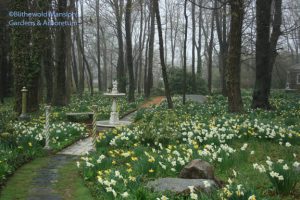 Last night's rain may have made a few of the daffodils face-plant but it brought out that delicious fragrance of spring that put the visual beauty almost in the background.  Almost.  I would have closed my eyes – I did for a minute maybe – but there's still so much coming out that I couldn't help but do my usual mad circuit of the property sticking my face and then my camera up close to every bud. I'm not sure I've noticed anything more adorable than the Horsechestnuts emerging. Except maybe the Trillium, Mayapples and Epimediums. (If you'd like to know the name of the epimedium pictured below, please let me know – I did mean to write it down…)  And we're taking bets on when the Agave 'Spot' will bloom.  Will it open before it reaches the ceiling?  And what color will it be?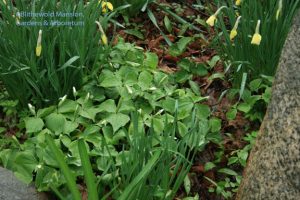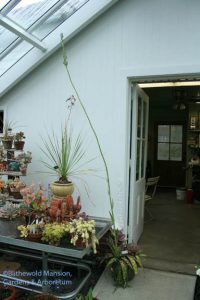 And not only is spring still getting better but we're well on our way in the gardens too.  Happiness is a shipment of plants and we've had a couple of exciting deliveries in the last few days.  First our dahlia cuttings arrived from Corralitos Gardens in CA – neatly packaged and perfect.  And today not even pouring rain could dampen our enthusiasm as we checked in our order from Sunny Border.
There's just so much to look forward to… What's next in your garden?