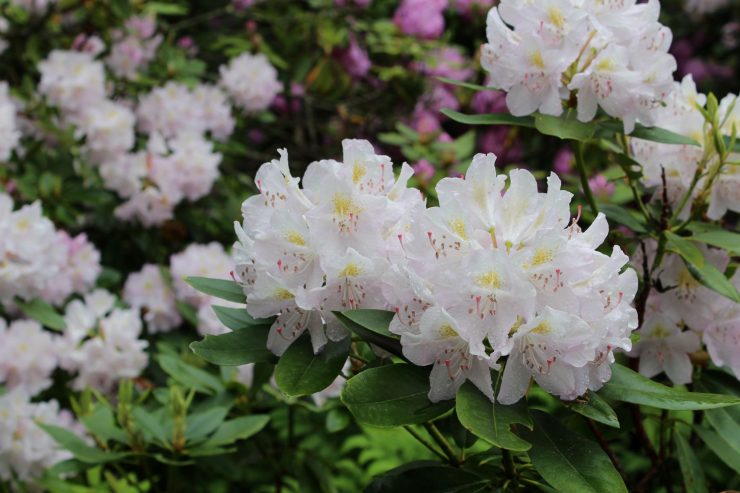 Walking along the garden path, I am happy to see the earth fully lush once again. The days now seem to go on forever, and while the humidity hasn't yet kicked in, the sun's strength provides exceptional warmth to the world below. June is a transition from spring into summer, and as the temperature rises, many plants find this time ideal to come into flower and demand your attention.
Early June is prime time for many flowering trees and shrubs. As I go down through the meadow, It's easy to see how the tulip tree (Liriodendron tulipifera) got its name. The soft demeanor of its tea cup flowers might be missed from afar, but up close they resemble an old-school tulip with stained white pedals leading to pure orange blotches.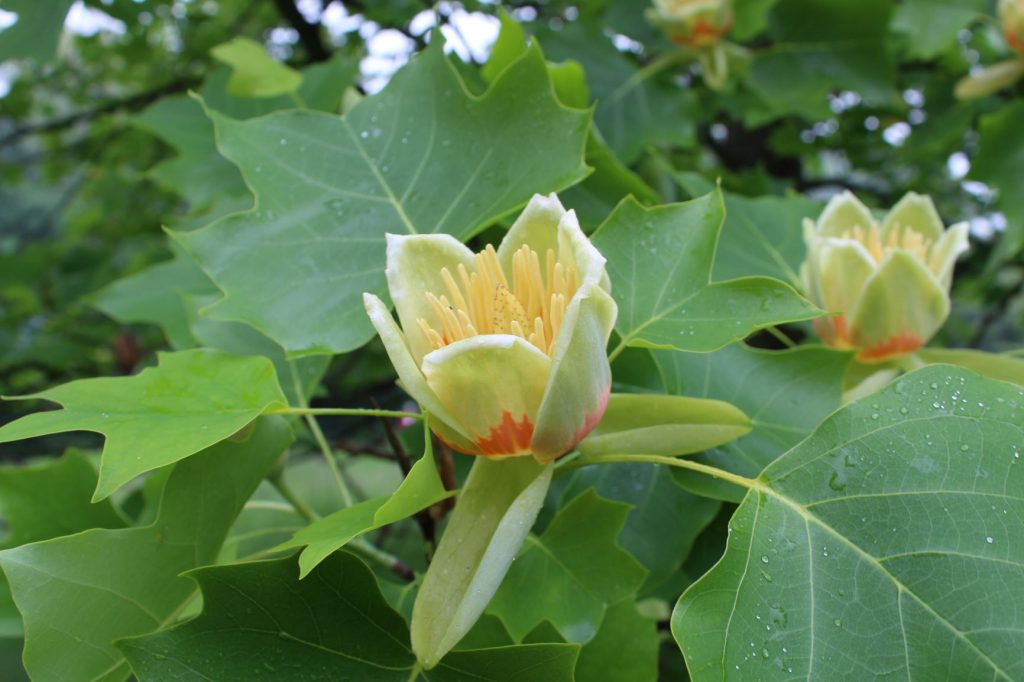 It is still very much the dogwood season in southern New England, with several plants turning heads around the property. On the Great Lawn, the korean dogwood (Cornus kousa) can be seen from the water on the bay, and will only brighten over the next few days. Pagoda dogwood (Cornus alternafolia), a showy native, is all the more in the darkness of the Bosquet on a cloudy morning. Its cousin from Asia, the giant dogwood (Cornus controversa 'June Snow') is stacked with blooms, seemingly weighing down its picturesque horizontal branching.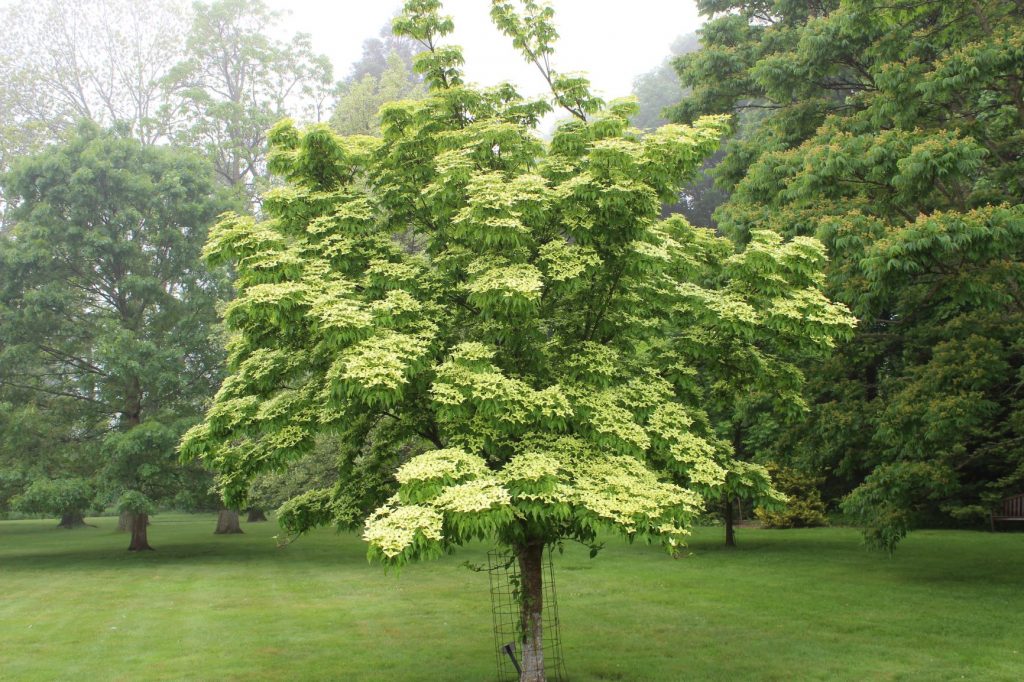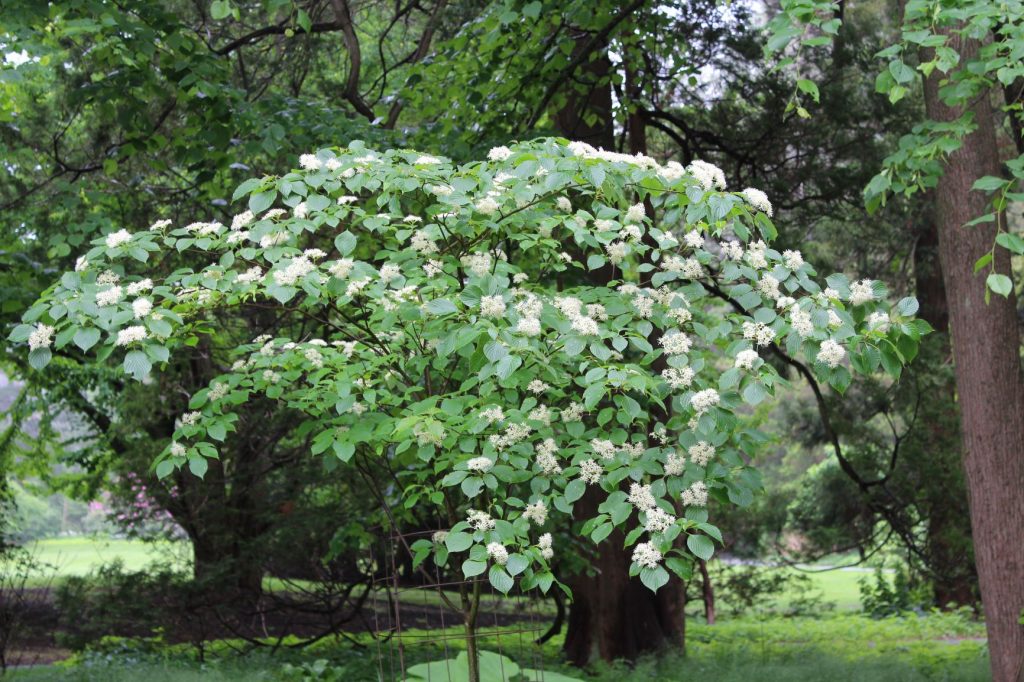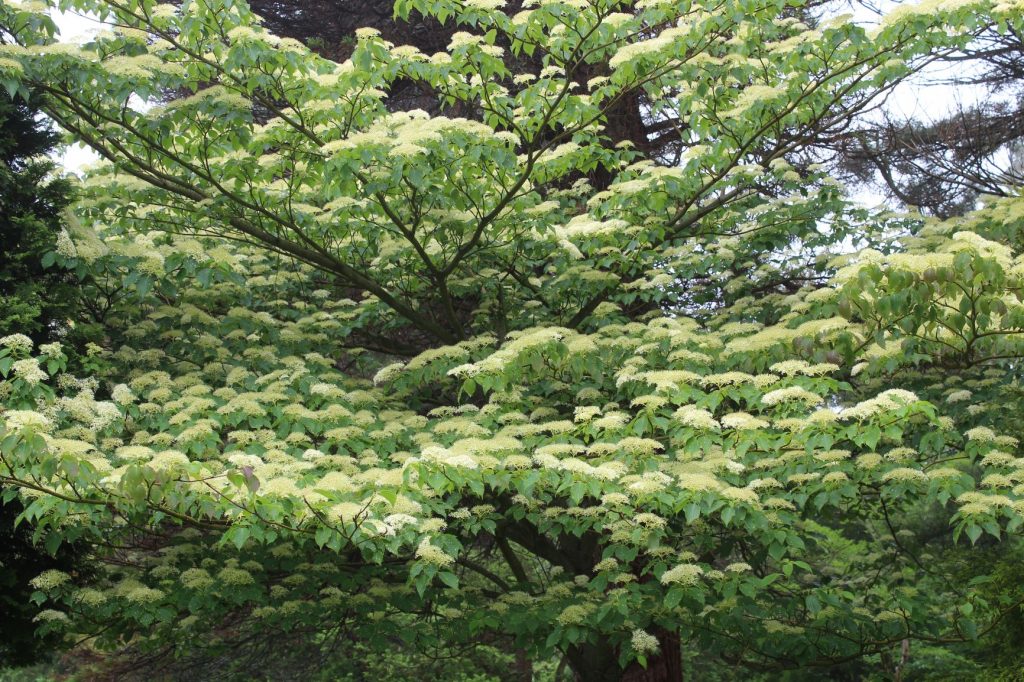 Rhododendrons (Rhododendron sp.) speak for themselves; timeless and jaw-dropping. Many of the plants here at Blithewold were planted decades before I was born. The Enclosed Garden is the place to be with their incalculable bloom count.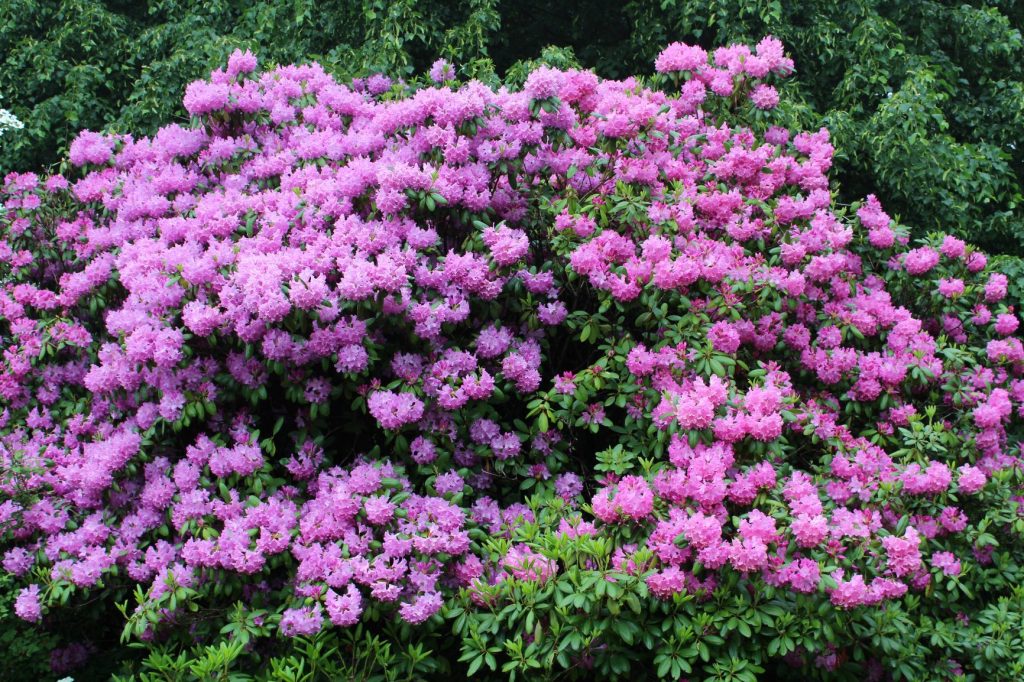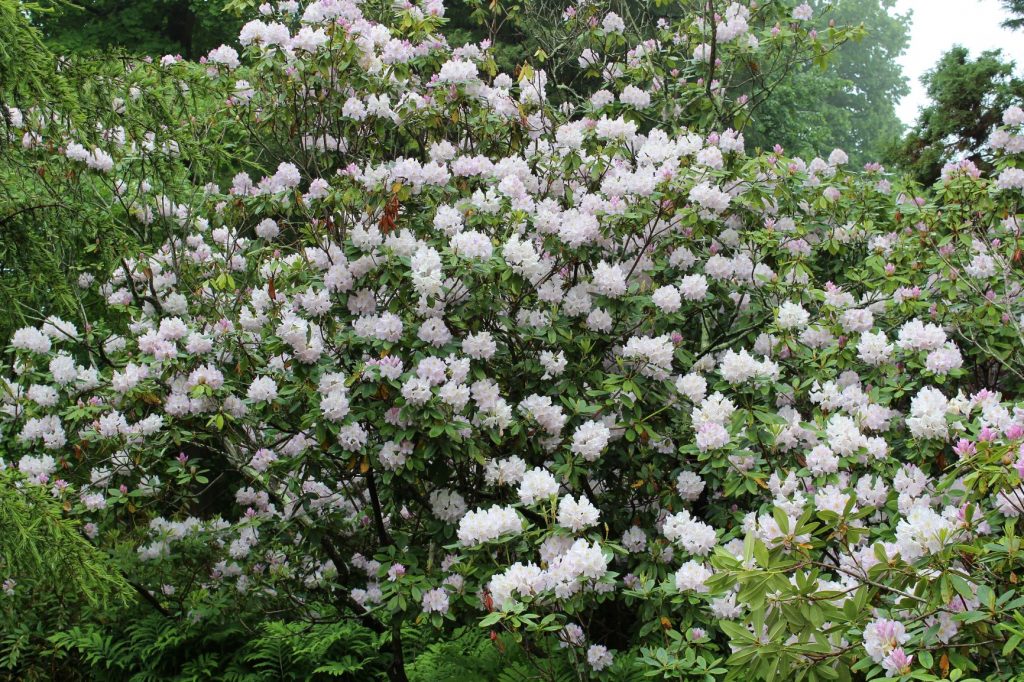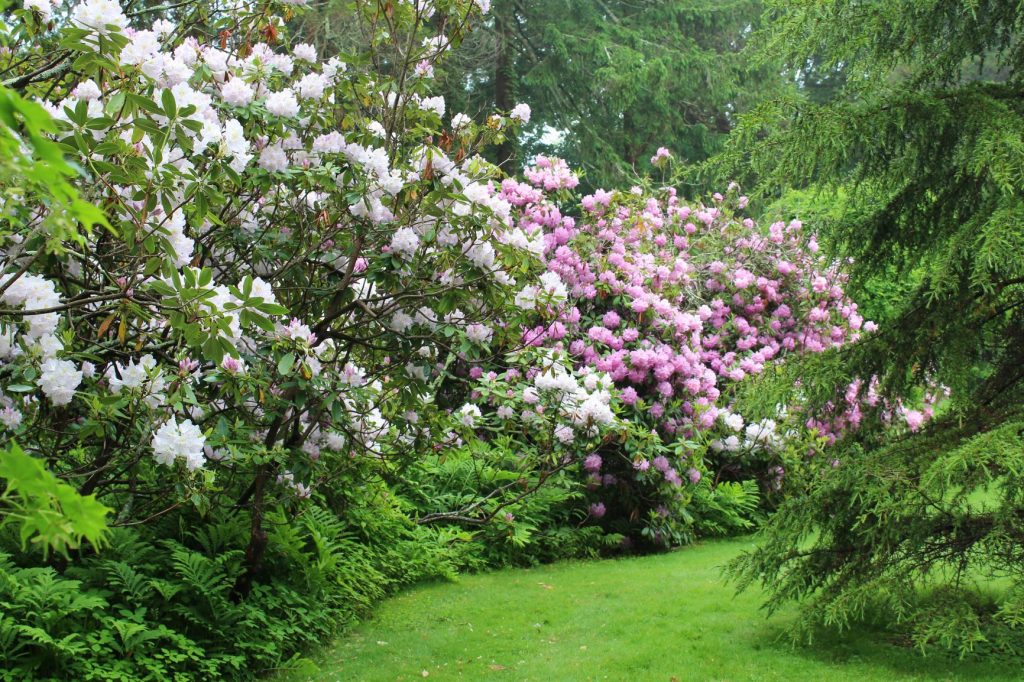 Not far away in the Enclosed Garden, a lesser known plant is now in flower. For most of the year it merely blends in, but now the Sweet Mock Orange (Philadelphus coronarius) graces the path with its fragrant white flowers.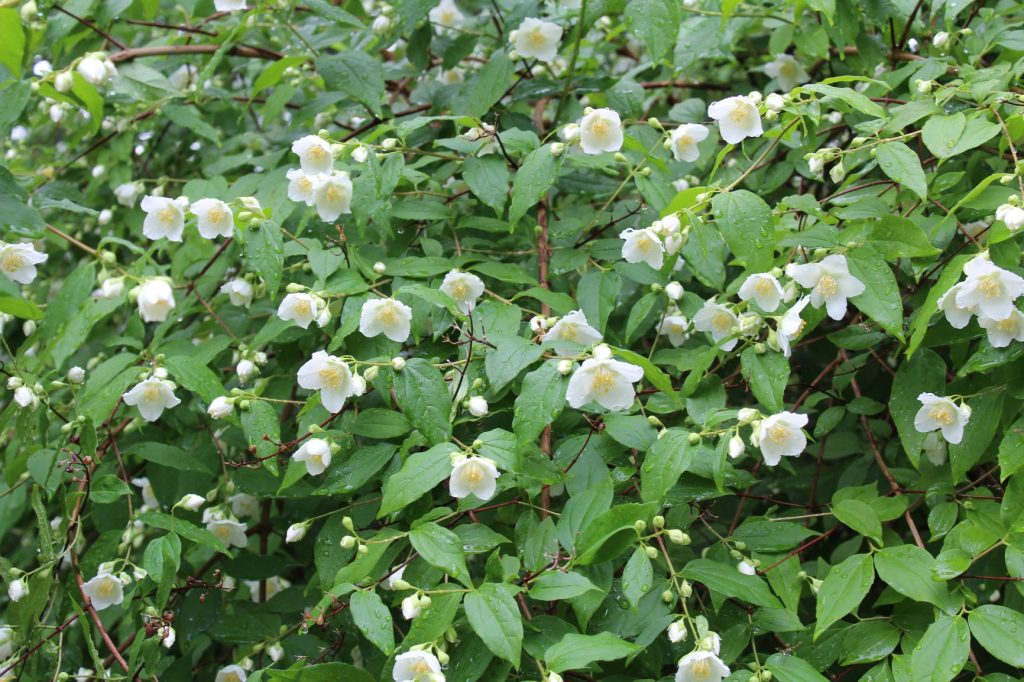 Yes, things are growing rather quickly this time of year. But nothing compares to one particular plant in which you can quite literally "watch it grow". It's the yellow grooved bamboo (phyllostachys aureosculata), and it has just started its growing period. You wouldn't guess it by the culms, or growing shoots, with several already 10 feet and taller!