("wish it was Sunday") But it rained all over "funday" – somewhere between 2 and 4 inches for the weekend. There's always plenty to do on Monday to get (dis)organized for the week. This week we're planting. (That is going to start sounding like a broken record!) We'll fork rain-mushed tulips out of the cutting garden, North Garden, and Visitor's Center beds and start emptying the greenhouse of pot bound seedlings and cuttings.
Meanwhile here's some up-the-skirts and other more demure pictures of blooming beauties:
The Dove tree is full of hankies – almost like it's been t.p.ed – but so much prettier!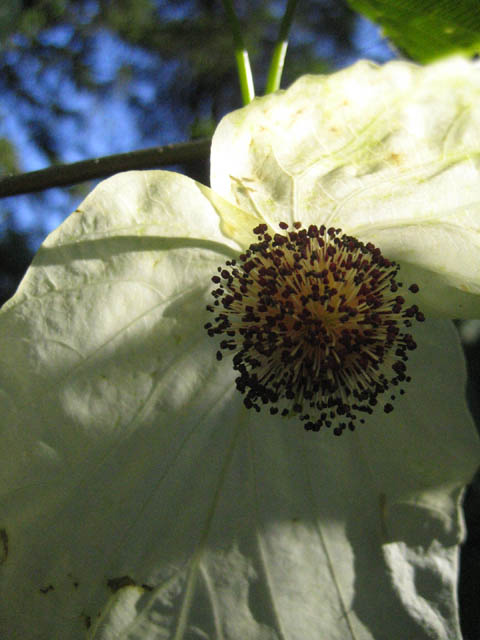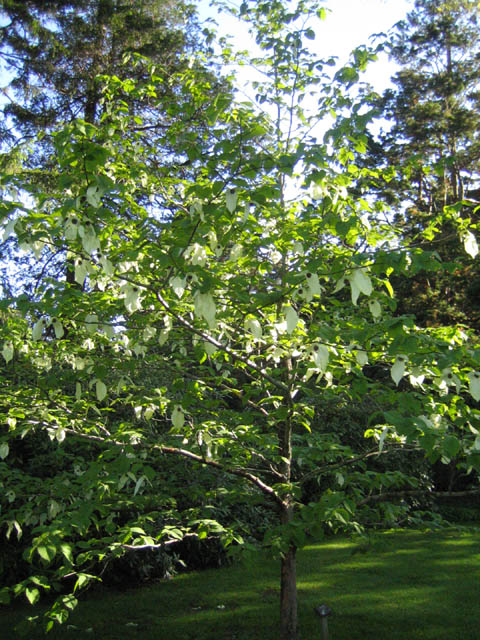 I think I might like the Pulsatilla vulgaris (Pasque flower) even better naked than clothed (I could never get a good shot of it in flower – that shade of violet/blueish is a toughy.)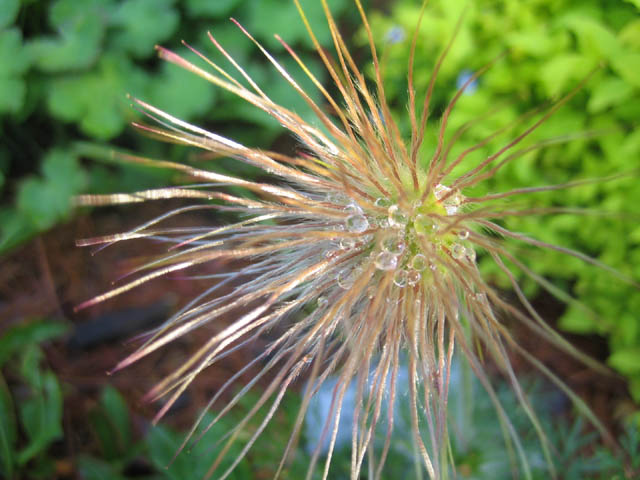 Remember the tiny sleeping Cinnamon fern? This is the same one today: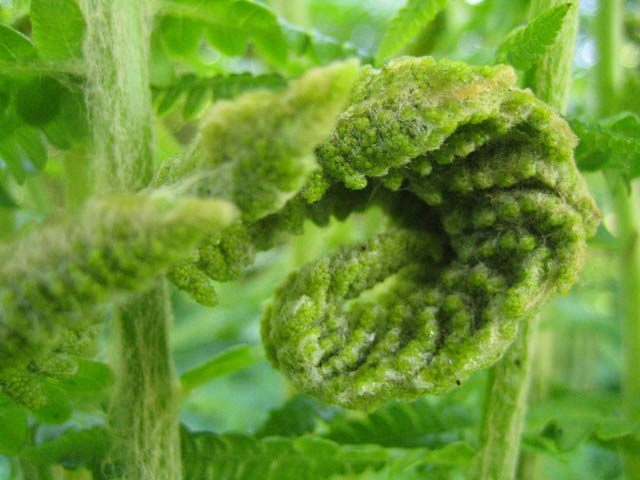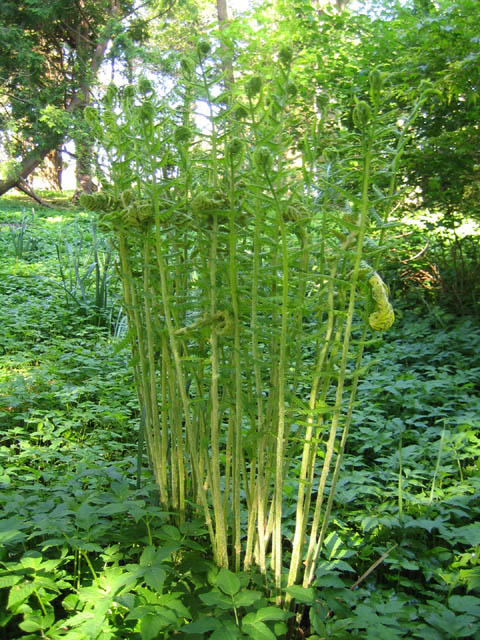 And the May apples are blooming! The light wasn't quite right to get a good picture but here's one anyhow because they're so cool – you have to really look for these guys!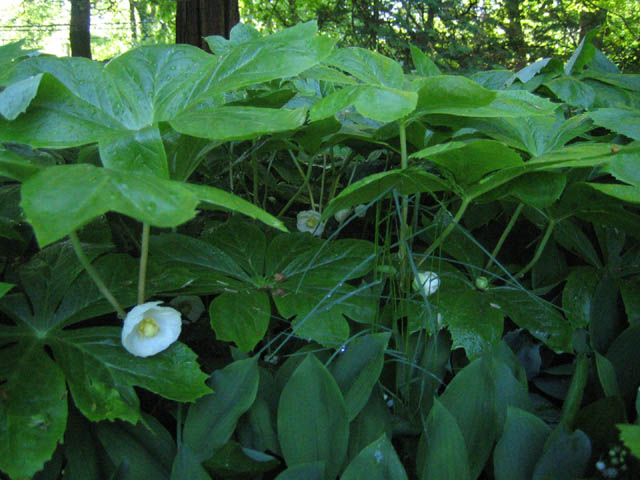 And now I wonder if there are any other 30+ somethings out there that I've managed to infect with an 80's girl band earworm? So sorry!