Thursday, March 13, 2014
|
|
container plants
,
crocus
,
F.A.Q.
,
greenhouse
,
How, When, What-we-do
,
propagation
,
seed starting
,
seeds
,
sensory stimulation
,
shrubs
,
signs of spring
,
skunk cabbage
,
Spring
,
the bees
,
weather
,
what's blooming
,
winter
,
witch hazel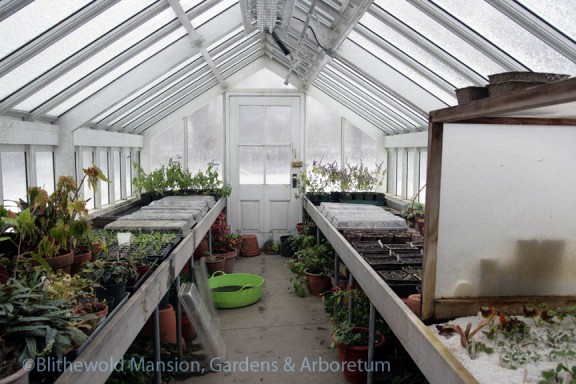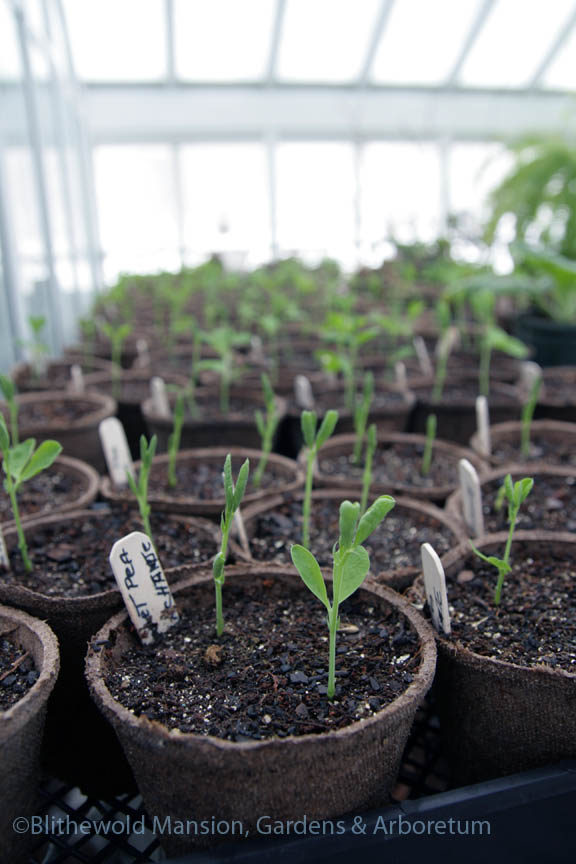 I'm not even going to bother go in search for spring outside today because it looks and feels too much like winter again. Blustery. Bitter cold. Snowy, even (though nothing compared to other parts of the country, so I'll quit my complaining). The tug of war between winter and spring is still fierce — we're all getting whiplash to varying degrees (how bad's yours?) — but I know winter's muscles are weakening because the signs of spring are getting easier to spot — at least they were before today. I was lucky to get a big eyeful of spring (on another snowy day) last week at the Philadelphia Flower Show. (Click here if you're curious to see some of my terrible pictures of the fabulous extravaganza.) Meanwhile, Dan hasn't been the only one to start seeds in the greenhouse. Some of the garden volunteers have been back in to sow an early array for the cutting and herb garden too. Snapdragons, scabiosa, cerinthe, and the sweet peas are already up and at 'em. We did dill, parsley, cilantro, Swiss chard, kale, cabbages, and lettuces yesterday — we'll be growing a gorgeous salad mix in the herb garden this year… And with the sun heating the greenhouse well into the 70s now, everything is beginning to put on fresh spring growth too so we've been making the rounds of stock plants and our fall cuttings, pruning them back to low leaf sets and, in some cases, taking fresh cuttings along the way.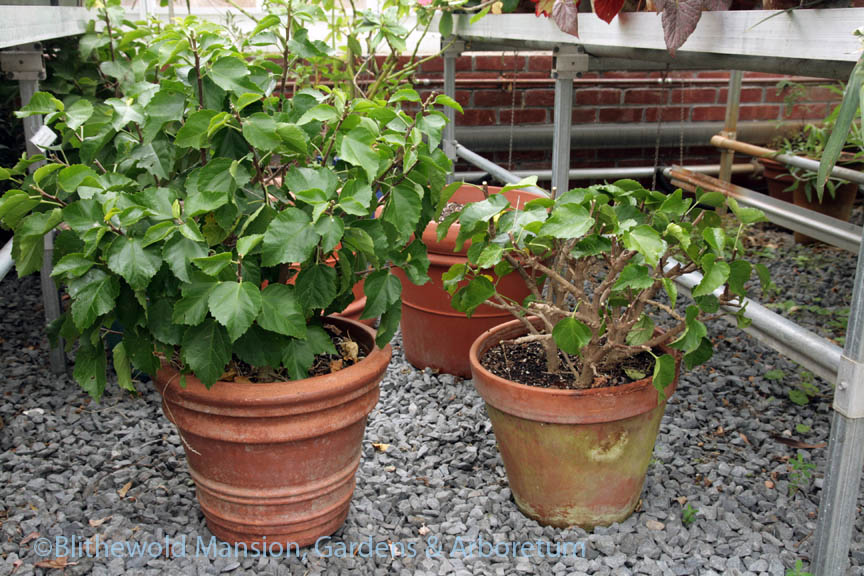 Outside, early signs of spring were on view this past Tuesday. –It was 40 degrees warmer then than it is right this minute. Those adorable little wild-looking crocus (Crocus tommasinianus) were open on the Great Lawn, inspiring me to take my annual belly shot. Even the bees were out and about that day, making the witch hazel hum. And I was excited to see that the skunk cabbage (Symplocarpus foetidus) is up. High time for winter to step aside.
Gail and I are beginning to be quizzed about when the daffodils will be at their peak, just as we are every springter. It's still too soon to tell but if we had to guess (and we do) we'd say they'll probably peak right on time for the middle of April and school vacation week. Getting through March is the trick. But with any luck, after this round of wintery bluster and bother, spring will start to put some real weight into the fight.
Are you seeing any signs of spring yet indoors or out? Is your garden buried under snow still/again?