Friday, March 16, 2012
|
|
Arabis cuacasica 'Variegata'
,
Cornus mas
,
Daffodils
,
Daffodils
,
Garden Bloggers Bloom Day
,
Salix gracilistyla 'Melanostachys'
,
Scilla mischtschenkoana 'Tbergeniana'
,
Spring
,
weather
,
what's blooming
,
what's in bloom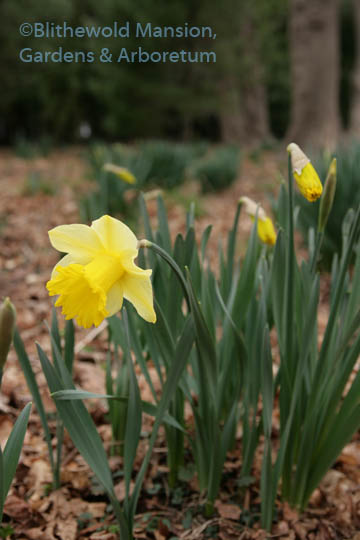 As we get closer to Daffodil Days here at Blithewold I keep expecting to be asked for a tally of how many are in bloom. I'm ready for it. Today there are 3 daffodils in full bloom in the Bosquet (out of an estimated 50,000). So we're still a-ways away from peak. But stay tuned.
Two Cornelian cherries (Cornus mas) are open (out of 2 on the property – so we're talking 100%). They're lovely.There's also a fabulous black pussy willow in bloom in one of the nursery beds. My guess is that it's Salix gracilistyla 'Melanostachys' and I'll do my best to catch it when the anthers appear because I think it will be even more spectacularly weird then.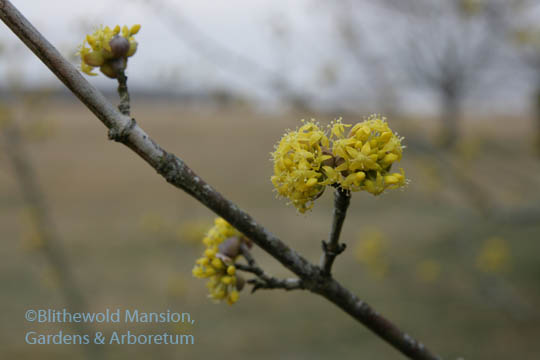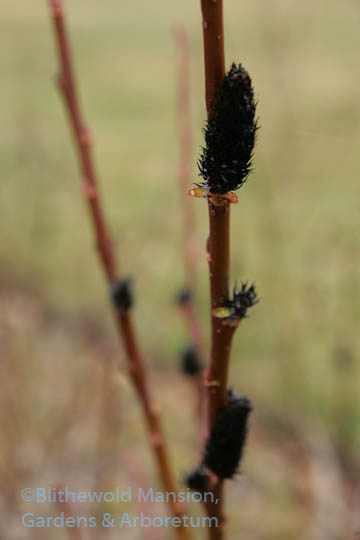 Siberian squill (Scilla siberica) are starting to show true blue as is this sweet patch of Scilla mischtschenkoana 'Tubergeniana' in the Rock Garden.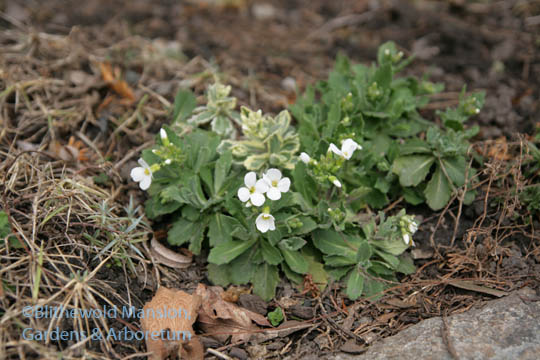 Also in the Rock Garden one rock cress (Arabis caucasica 'Variegata'), which is mostly reverted back to plain green from variegation — oops, is starting to bloom. And there are boat loads of skunk cabbage blooming just as they should. As warm as it's been we're only left to wonder what the forsythia is waiting for. All in good time I guess. I shouldn't want to rush it. It's only mid-March, after all.
What's blooming in your garden? A lot of early birds? Head over to May Dreams Gardens to see what's blooming elsewhere — it looks like spring is early all over.