Monday, April 12, 2010
|
|
April
,
daff cam
,
Daffodils
,
Daffodils
,
Spring
,
Spring
,
trees
,
tulips
,
tulips
,
what's blooming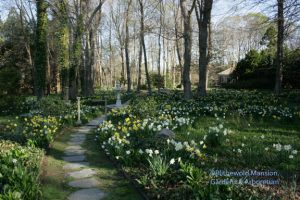 Spring blooms are not queuing up in any kind of orderly succession – they're storming the gates, pushing and shoving and all shouting at once.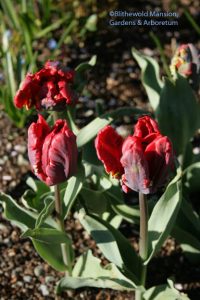 The tulips are not waiting their turn for the daffodils or even the scilla to go by. Not only are the color clashes truly alarming but we're left to wonder what will happen in May. Will The May Gap be deeper than ever or will May really be June instead? And then what happens to July? At this point it's all conjecture with a few hopes and fears thrown in, and there's absolutely nothing we gardeners can do but enjoy the abundance – and take way too many pictures. If the lilacs bloom out before Mother's Day, so be it. Maybe Mom will have roses instead… As for the daffodils, they are still gorgeous. The 'Ice Follies' are fading but late bloomers like 'Thalia' and 'Mrs. Backhouse' are set to open right up.
This could be a bloom day post 3 days early but I think much more will be revealed in the next few days. As a matter of fact, here's a foreshadowing:
Anyone care to place bets on when the Mayflower viburnum a.k.a. Korean spice bush a.k.a. Viburnum carlesii will bloom? How about the crabapple? Are your May flowers looking like they might bloom in April too?