Our seed orders have started to come in!   I discovered though that I have to offer an official retraction of a snarky complaint in this post about Select Seeds' shipping charges.  Well, obviously, I read the wrong shipping chart and we sent in the right amount for plants, not seeds!  Duh.  It's right there on the order form plain as day and the shipping charges for seeds are very modest and totally fair.  – As are their charges for shipping plants, I'm sure.  Along with our order, Select very nicely sent us check for the difference and they probably don't even know that I was ever grumpy.  Mea culpa!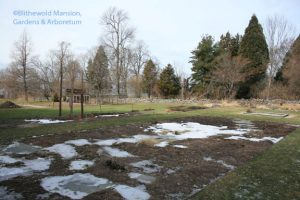 And just as soon as we turned in our seed orders, we turned to plant orders.  And we're still in the thick of it.   Gail and I have gone so far as to make appointments with a couple of reps this week to hash out details.  We have a lot of ground to cover  (so to speak) this year so we're excited to be able to have reason to try and make the order minimums with certain wholesalers and are looking into buying plugs as well.
Plugs, for those of you unfamiliar with them, are tiny starts that nurseries often buy in bulk in to grow on and sell when they reach a good size.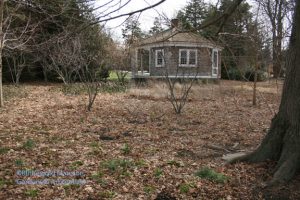 We have bought plugs in the past and planted them out in large areas that we wanted to fill in swathes – the area behind the Summer House is the best example.  Fred and Dan planted that a couple of years ago with plugs of ferns, tiarella, euphorbia and some grasses and those tiny plants have filled in quite nicely since.  It's a great way for us to get a large quantity of something fairly inexpensively.  The only real drawback is the size.  The plugs are wee and it takes a couple of years at least for some of these plants to make a proper show.  The other issue we're faced with is greenhouse space.  Depending on when the orders come in, we'll have to make room for them in the greenhouse.  Perennials can usually go out early to harden off but we're looking into getting plug annuals too.  Those would be delivered just as the greenhouse is filled to the gills with our own seedlings.  Gail is a sorceress when it comes to finding bench space but this might test even her magic.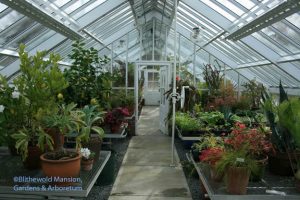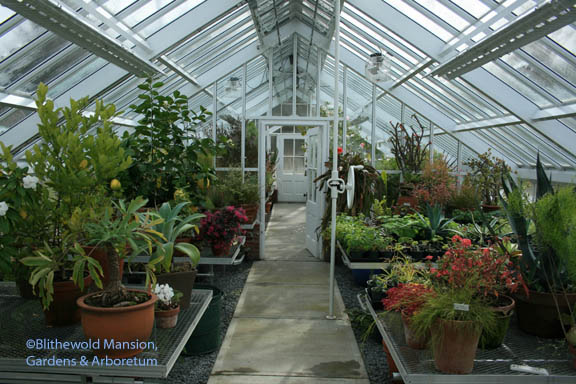 We have also added to our bench space crunch by ordering dahlia cuttings rather than tubers which will need to be potted up and grown on in the greenhouse too.  We were seduced by the beautiful pictures of dahlia flowers and the friendliness of the folks at Corralitos Gardens in CA – plus they were recommended by someone we trust.  Have you ever bought dahlia cuttings rather than tubers?
The plugs and dahlia cuttings will be grand experiments for us – you know I'll keep you posted on how it all goes.  What kinds of experiments (and magic) do you perform in your garden?