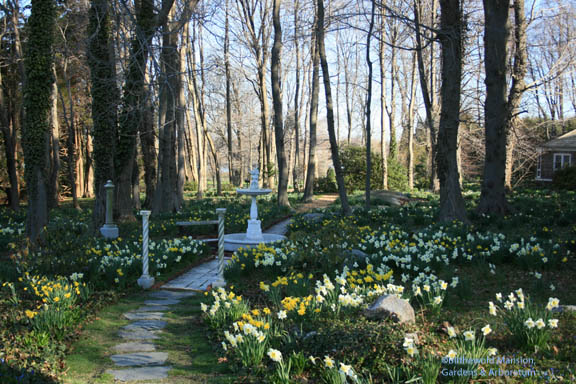 Vacation week is perfectly timed this year or else it's the daffs that are right on time. No matter if you think that spring is early or late this year, it's surely happening now. And it's Garden Bloggers Bloom Day (hosted by gracious Carol of May Dreams Gardens)! It's all blooms all the time from now until Christmas and here's a little taste of what's open: First and foremost, the Daffodils. Probably 60% are open — I think all of the 'Ice Follies' are showing and we think, depending entirely on the weather, we should be at 98% (that's peak!) by early next week. And the show will go on barring tempests, freezes or scorchers — then, of course all bets are off. So come when you can! You'll also see these other things blooming today if you're on the lookout:
Sharp leaved hepatica (Hepatica acutiloba) in the Rock Garden,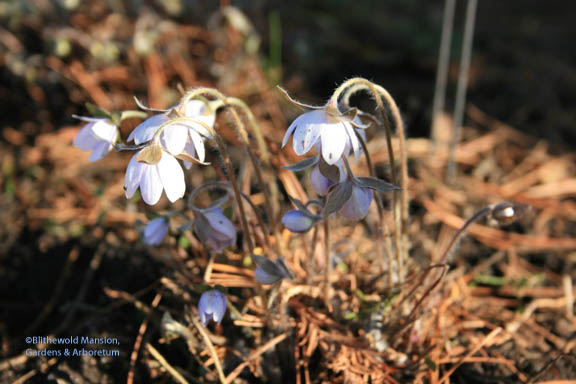 Lungwort (Pulmonaria augustifolia azurea) camouflaged with the Scilla also in the Rock Garden,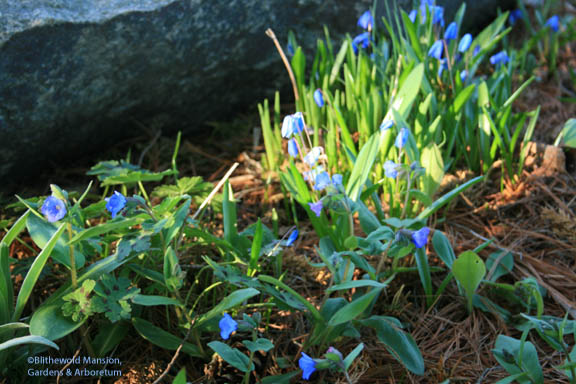 Another Lungwort (Pulmonaria sacchorata 'Mrs. Moon') in the Rock Garden,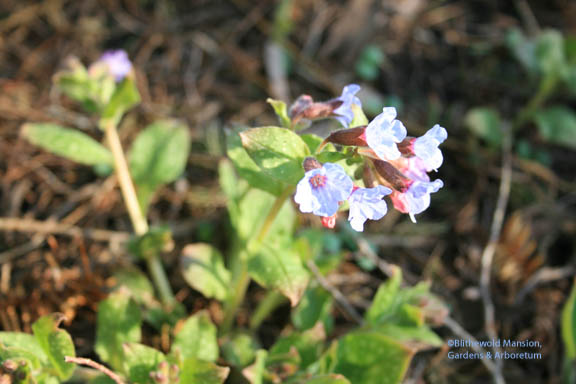 Narcissus 'Ice Follies' in the Water Garden,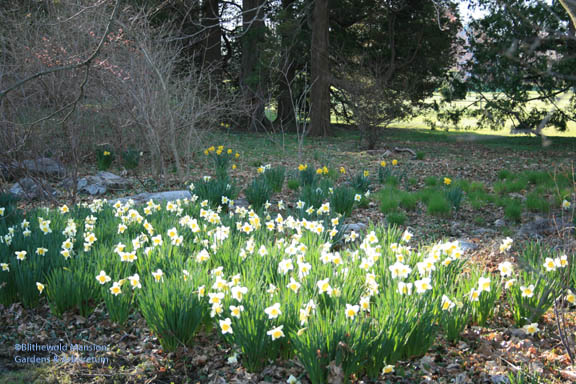 Dawn viburnum (Viburnum x bodnantense) on the path between the Bosquet and the Water Garden,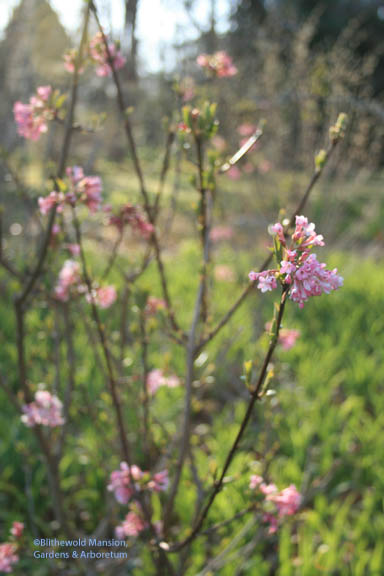 And check out the Katsuras (Cercidiphyllum japonicum) blooming!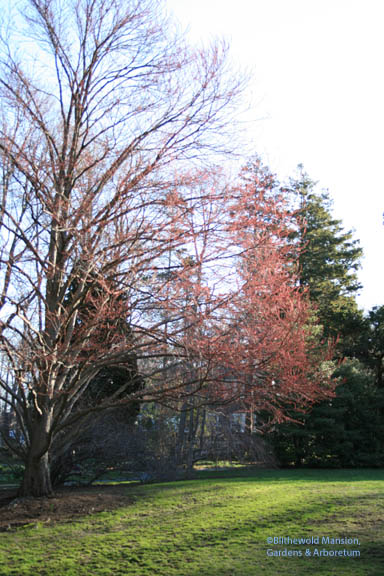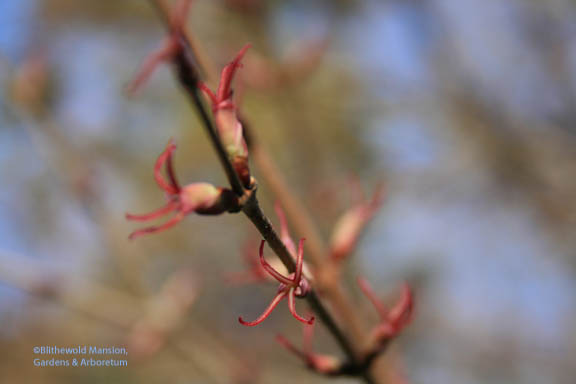 I almost hesitate to show the weeping katsura blooms up close (they're a little pornagraphic don't you think? – Maybe sensual is a better word. I'm having a Georgia O'Keefe moment…)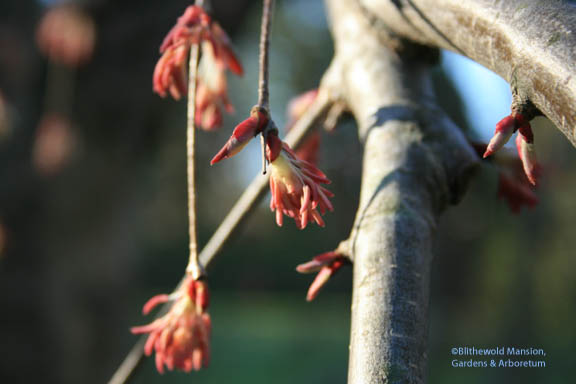 And did you notice? – There are some new decorations on the left hand side bar. The first one is Blotanical and if you don't already know about this terrific site, take a look. It's all garden blogs – and blooms – all the time from all over the world and placed so handily at your very fingertips. You can search by location and see if any of your neighbors have opened their gardens to the public. The site was developed by a genius Aussie named Stuart who you might have met in our comments box from time to time . (Maybe one of these days he'll visit us in the flesh! I think he should make a point of visiting all of us garden bloggers…)
And we've also decided to join the commercial world and have made room for an Amazon ad. Our hope is that anytime you need, want, desire something from Amazon.com, you'll stop by the blog first (and don't we all order from Amazon occasionally? – it's just so conveeeenient). By clicking on our link and following through with a purchase, Amazon will send us a commission. It's one of the very easiest ways to make a donation. Of course if you'd like to make an actual tax deductible donation please click here! I will try to keep the Amazon ad interesting by posting our favorite books – which just happen to be available for purchase!
Happy Bloom Day everyone (and happy shopping!)