Monday, May 13, 2013
|
|
foliage
,
garden design
,
garden design
,
How, When, What-we-do
,
Idea Garden
,
ideas
,
perennial planting
,
perennials
,
perennials
,
planting
,
Rock Garden
,
Spring
,
spring planting
,
volunteers
I think we outdid ourselves. In the last couple of weeks Gail, Betsy, the volunteers, and I planted about 700 perennials and a handful of shrubs. Going into our planning season this past winter, Gail and I both thought that we wouldn't place big perennial orders this year. Then the catalogs arrived and we couldn't help ourselves. Our excuse is that we want these gardens to be wow-full and inspire visitors. We want to stay au courant, plant what the kids are planting now, try new things to see if they really are as great as their write-ups, and retry old favorites that might deserve a comeback. So we didn't hold back when we went to nurseries and plant sales either.
I'm pretty excited to finally try bowman's root (Gillenia trifoliata a.k.a Porteranthus), a native described as "tough" with delicate gaura-like flowers and red fall foliage. We placed it both in the pollinator garden and the Rock Garden where seriously tough conditions will give it the true test. I can't wait to see if the 'Blonde Ambition' blue grama grass (Bouteloua gracilis) is the stunner I think it might be, and I have wanted blackberry lily (Belamcanda chinensis) for ages but had trouble finding it. Here's hoping it takes off like this regular old passalong plant is supposed to.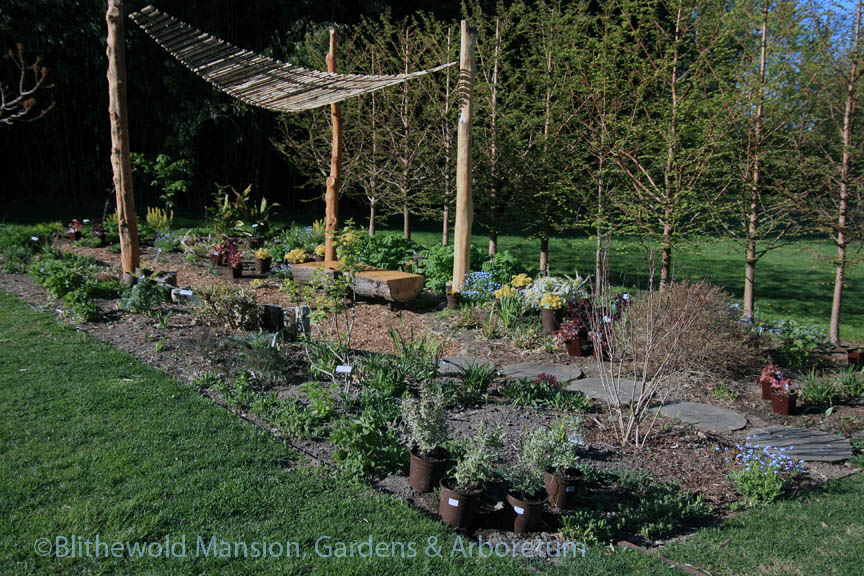 Our new "foliage bed" was too much fun to shop for. Of course we have to try new heucheras and were assured that 'Citronelle' (both Gail and I are suckers for chartreuse foliage), 'Encore', and 'Dark Secret' are as awesome as they come. We finally have the perfect spot to try shredded umbrella plant (Syneilesis aconitifolia) but we still haven't found the exactly right place for sycamore-leaf false nettle (Boehmeria platanifolia), which by all accounts is one of the coolest, hippest foliage plants for partial shade. (Why didn't we have that yet? It doesn't matter. We have it now. ) Catchfly (Silene latifolia 'Rollie's Favorite') is already earning its keep in the Rock Garden. Even if it doesn't survive (and why wouldn't it? — drought maybe?) I'd use it like an annual especially if it continues to bloom all season like the description says it will (after a shearing).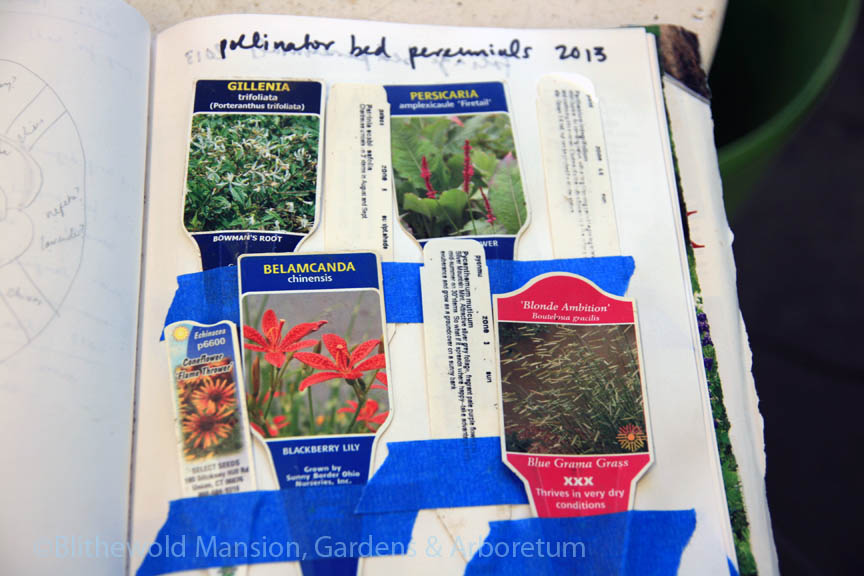 Even though it seemed last year like our gardens were getting saturated perennial-wise, somehow, miraculously, there's always room for newbies in May. (It's not so miraculous actually. Removing giant patches of place-holding rudbeckia and Shasta daisy is my favorite way to open up new plant slots, especially at home.)
Have you been planting perennials too? Any you're especially excited about?