Wednesday, November 2, 2011
|
|
bulb planting
,
fall
,
fall color
,
first frost
,
foliage
,
How, When, What-we-do
,
October snow
,
planting
,
Spring
,
tulips
,
volunteers
,
volunteers
,
weather
,
what's blooming
,
what's colorful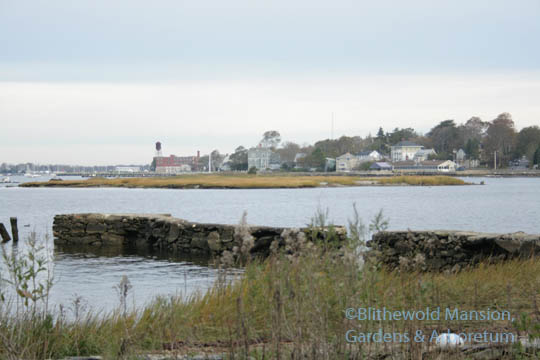 There has been a lot of speculation ever since Irene blew through that this wouldn't be a good fall foliage year. Even in the days after the storm the horizon – particularly anything facing south and east – has looked markedly brownish. And then we had our unseasonably freakish snow storm (little more than a dusting here but still…) and it's easy to just give up and think winter's here. But we've had lots of  days of lovely fall weather interspersed among the ugly days (we're enjoying a blissful spell right now) and there is plenty of fall color. Pockets of it. We just have to look a little closer.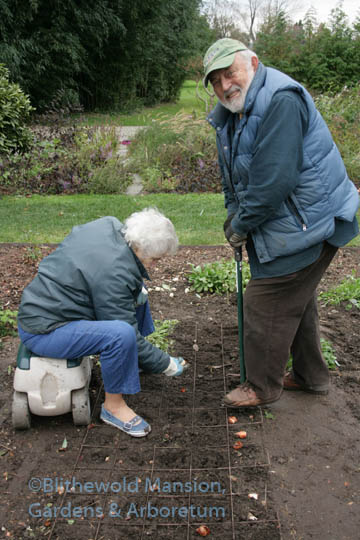 Despite the freakishly unseasonable weather that might make us think it's too late to plant bulbs, it absolutely isn't. We were able to stay right on schedule – this sunny and warm post-nor'easter week is a bulb planter's dream. We were able to wait until frost (erm… snow) to take out the last of our annuals and dahlias – amazingly some still haven't been fully hit despite cold nights. But out they came to make way for bulbs. The Deadheads planted over 1000 tulips and alliums in the cutting garden and other display garden beds on Tuesday; Over 300 more in the North Garden that same day; and this morning the Rockettes planted 1800 little bulbs in the Rose Garden (Chionodoxa, Puschkinia, Fritillaria, Anemone…) Tomorrow the Florabundas will finish up planting something like 400 more tulips and alliums in the Rose Garden. No matter how weird the weather is this coming spring we can look forward to (amazing) pockets of color then too.
This marks the last official work-week in the gardens for the garden volunteers (they still have the big Christmas tree to decorate) and our intern Tara who saw us through a full growing season. Gail and I will really miss everyone's smiles, good-natured growls (Toni), hard work, stories, dedication and easy company. Come by for tea any time!
Are you finding – or planting – pockets of color too?