Thursday, February 11, 2016
|
|
Camellia
,
garden volunteers
,
greenhouse
,
greenhouse
,
How, When, What-we-do
,
research
,
seeds
,
seeds
,
Slow Flowers
,
weather
,
winter
,
winter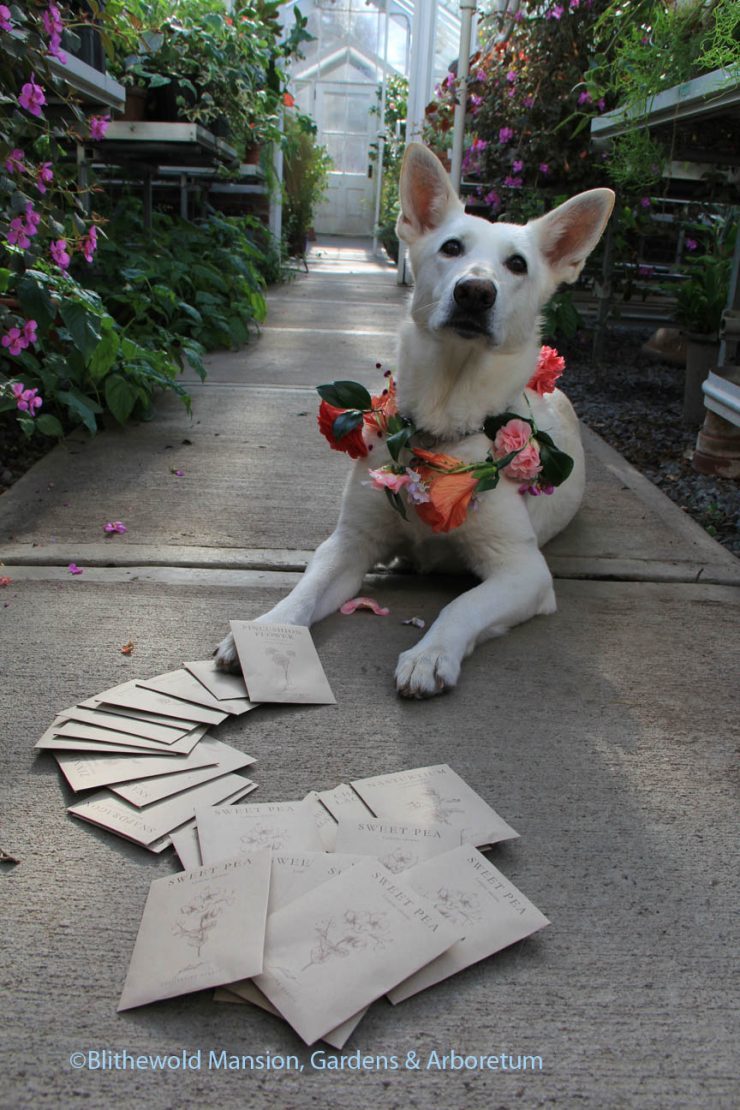 Last week, when February felt like May, it was difficult to keep a lid on all the spring ideas that were spinning around my head. Thankfully, the warmth last week was only a brief respite and winter has returned with its icy breath. It may seem strange to be grateful for the cold of winter, but without it we gardeners would not have the opportunity to slow down a bit and take stock of the year we've just left behind us. Gail and I are constantly asking, What plants worked out well? What do we need to change this year? What color scheme needs tweaking? Which new variety should we try this year? Although we hope to reach an end point in the not-too-distant future, this act of reflection is an ongoing process. We are never finished. And that is all part of a gardener's life. Plants grow and change and go to seed and then we start the process again. There is always something new right around the corner. It's a privilege to have a job that always has me excited to begin the upcoming season. For now, here's a glimpse into what we've been up to lately.
Seed starting
Papaver, Delphinium, Lisianthus, Lobelia, Erysimum, and Viola seeds were all started the third week of January with the assistance of our volunteers.  Along with our usual early seeds, we started half a dozen types of violas as a new experiment. I'm so pumped to see their pretty faces pop up this spring.  Gail and I are also excited about our first Floret Seeds order.  Floret Flowers is a cut-flower business on the west coast that is a key player in the slow flowers movement.  They also recently began selling seeds of their cut flowers and we jumped at the chance to try out some of their favorites.
Cleaning greenhouse plants
The lovely Camellias (Camellia japonica) need some attention once they've spent some time in the greenhouse as there is never quite as much air circulation inside as there is outside. We teamed up with our intrepid volunteers to (gently) wash the sooty mold off the leaves with soapy water.  This allows the plant not only to look better, but also to be healthier in the long run.
Making plans
We've been looking back this week at the gardens 10 to 20 years ago to recall what changes were made to the beds. It's important to root future decisions in the memories of what has already been done.
Researching
In the midst of all our garden dreams, we also look to other gardens in similar zones to ours. Gardens Illustrated magazine is a favorite source to remind ourselves what our counterparts in England are up to in their gardens. What are they doing differently? What can we learn from their decisions?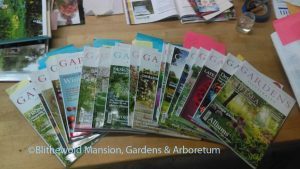 What dreams do you have for your garden this year?  Are you making any big changes?
Side note: With Valentine's Day soon upon us, check out slowflowers.com for a directory of florists who utilize locally grown flowers.