Monday, April 16, 2012
|
|
Daffodils
,
F.A.Q.
,
frogs
,
Garden Bloggers Bloom Day
,
Spring
,
weather
,
what's blooming
,
what's fragrant
,
what's fragrant
,
what's in bloom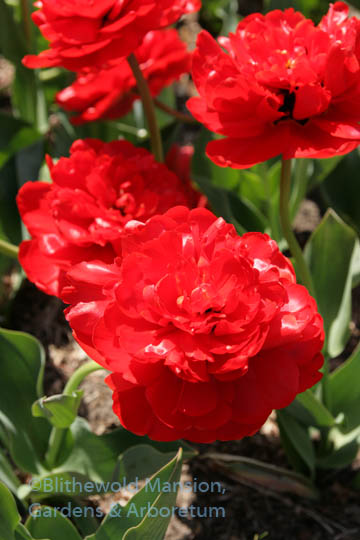 … but most spring flowers don't. It hasn't yet reached the temperature that was forecast for today (82!) but it's definitely warmer than most things want to be so early in spring. As much as I hate to have to say it, the daffodils are now officially past their peak. Not to worry though because the tulips have taken over the show. Of course, warm temperatures this week might make some of them a passing  fancy too. But then, that's what spring is all about. This is definitely the week to take a day off to sit under the cherry trees as they snow, breathe in the heavy scent of winter hazel, listen to the frogs sing, take a photo essay of faded flowers, and celebrate the preciousness of life. Since every day is bloom day from now on, here's a small sample of passing fancies for a hot and sunny Monday.
To see what else is blooming (and passing by) all over the country and the world, visit May Dreams Gardens.