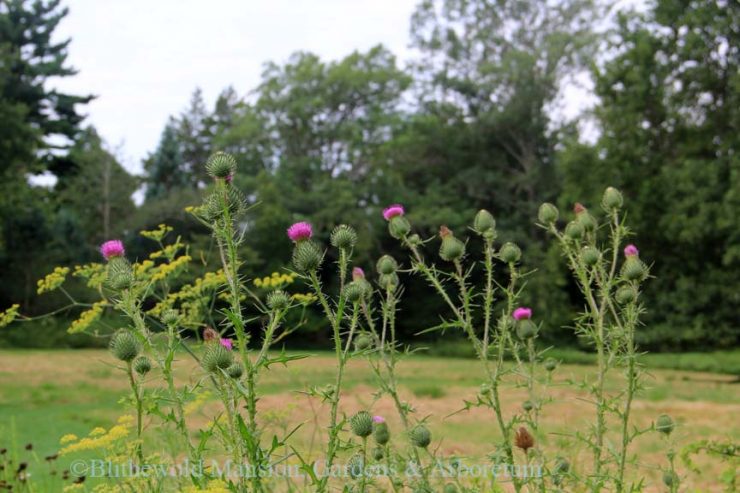 An August garden has a unique set of sounds that I look forward to every year. Although I love the quietude of a garden, August's ensemble of nature's sounds is a comforting reminder that flora and fauna are so closely linked.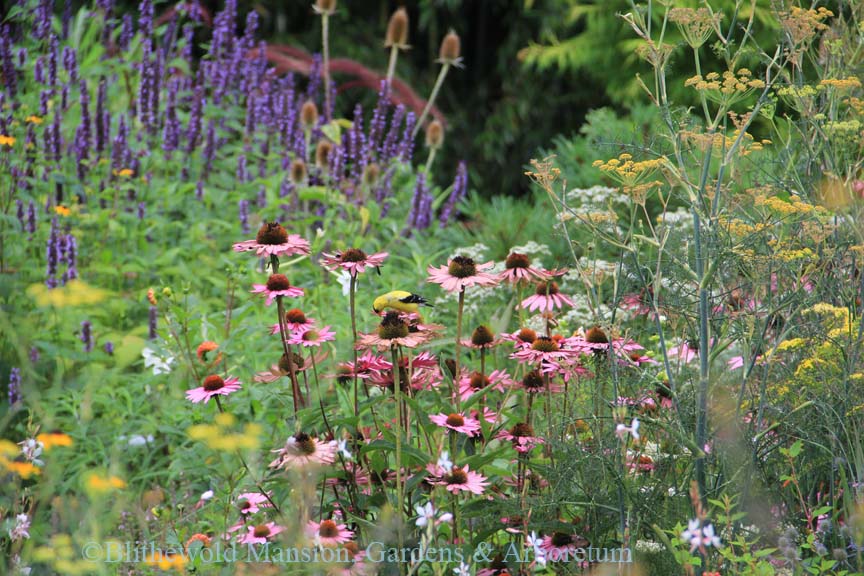 I can't imagine an August garden without hearing the songs of the American goldfinch. They are the last songbirds to breed, laying their eggs in August. One can't help but notice the bright yellow color of the males as their flight pattern swings elegantly up and down, in and out, of the Display Gardens. What I am truly taken with are their sweet calls which sound like "per-chick-o-y" or some think "po-ta-to-chip" or a constant "tee-yee". They make the garden come alive. To attract the goldfinch, plant and don't deadhead milk thistles (Silybum marianus), anise hyssop (Agastache foeniculum) and coneflowers (Echinacea purpurea). They adore these seeds and need to consume them so their offspring can survive.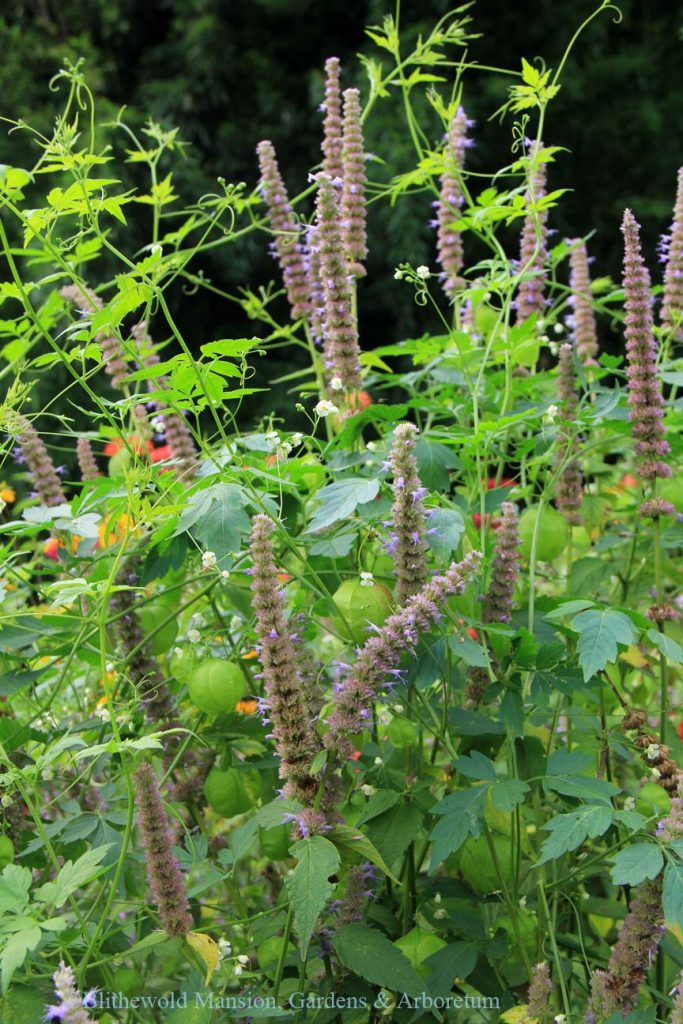 The peaceful low buzzing sounds from the meadow during the day are something I cherish. This constant chorus is created by many species of meadow crickets and katydids. As I walk through the meadow not one little creature is in sight — just their gentle humming choir. These little critters are hiding safely under the grasses. Not only is this sound soothing, but it's another sign that our landscape and wildlife are connected in so many ways.
August would not be complete without the cicadas loudly buzzing in the tree canopies to accompany the heat of the day. A warm summer night would not be complete without crickets chirping at garden level and katydids chirping above in the trees.
August also is the month that we say goodbye to our interns, Becca, Kristen, and Melanie. We are sure going to miss them!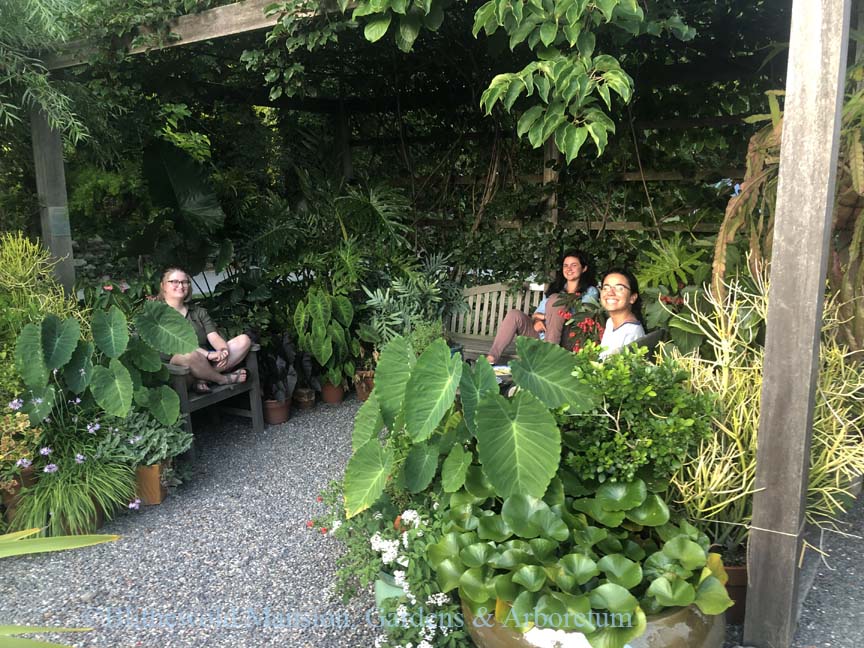 Come relax and enjoy the therapeutic sounds and sights in the gardens.
Click here to see Gail's video of the goldfinches in the Cutting Garden