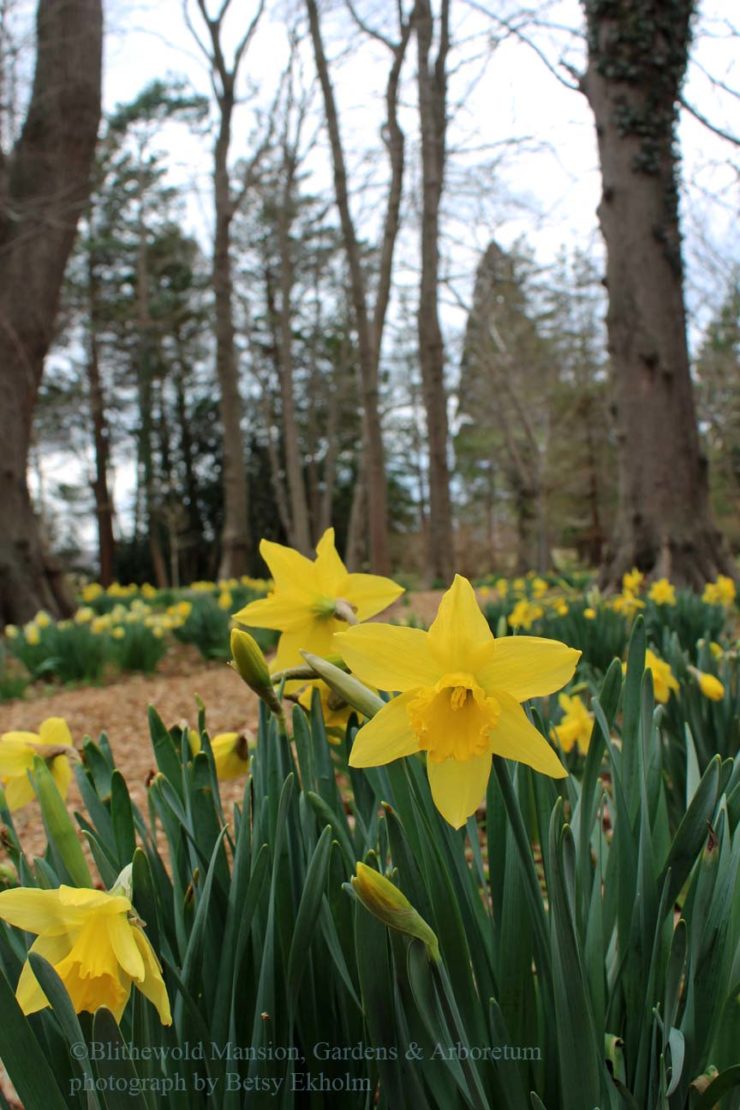 The time is here! The daffodils are beginning to bloom. From 'Little Gem' to 'Ice Follies' to 'King Alfred' and 'Rijnveld's Early Sensation', flowers are emerging all over the property. They are not alone, either. Grape hyacinths, fritillaries, and squill have all sprung open this week, too. 
There is often a push and pull at the beginning of spring. The winter weather is mostly gone, but nights can still drop below freezing and rain can feel more like a punishment than a pleasure. But, overall, the shift has begun. Flowers are blooming, trees are budded, and the sun warms us more often than not.  
Even on days when the sun is not shining, Daffodil 'Little Gem' compensates with its own sunny disposition. The dry shade garden is the first garden to truly shine each year. The early spring bulbs that start in February and March pull me into spring and give me that much needed hope.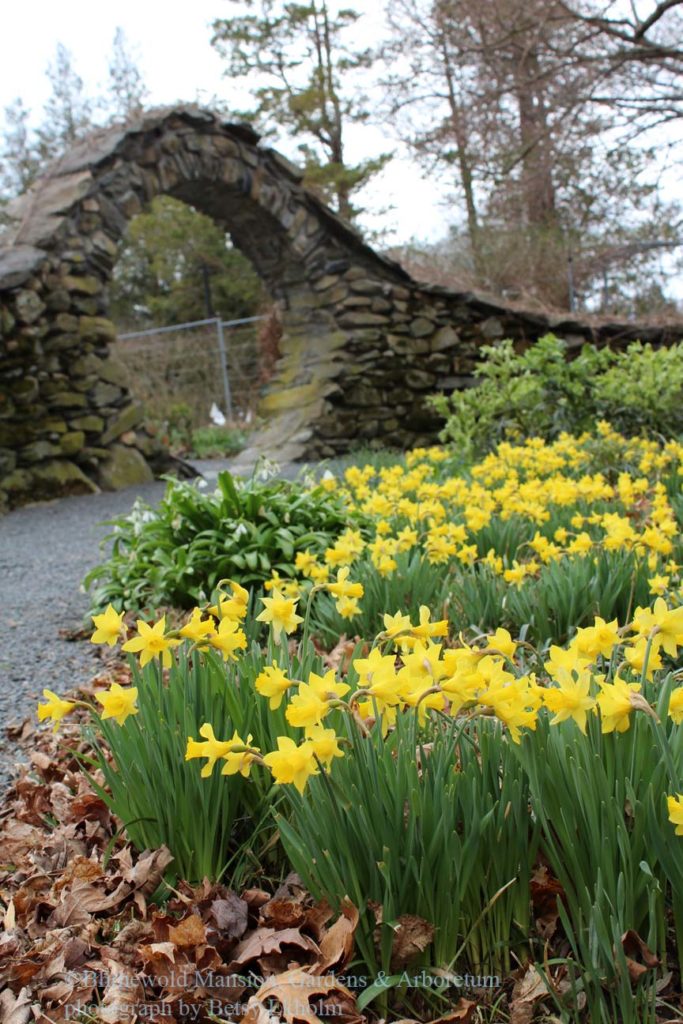 This week I have been delighted to see fritillaries in bloom in the North and Rose Gardens. We planted these bulbs last fall and are now rewarded for our labor. Fritillaria 'Early Fantasy' in the North Garden is a personal favorite. The apricot color is just what I was hoping for when we ordered it. The unusual blossoms are a tall treat in comparison to the shorter bulbs currently in bloom. Fritillaria raddeana is an Asian native that is well-suited to our climate here in New England.
In bloom not too far from these beauties are two bulbs well worth a closer look: Siberian squill and grape hyacinths. The former is a constant in the gardens and grounds here at Blithewold. They naturalize where they are planted, so sometimes we find them growing in the grass, in the gravel path, or by tree roots. The blue pollen they provide is a favorite to pollinators out and about looking for food early in the season. When Gail and I were pruning the roses in March, I saw a bee so covered in the pollen he almost looked like he had been painted blue. 
Grape hyacinths are always a pleasure. So small and sweet and easy to plant and care for in the garden. Our newest additions are 'Pink Sunrise' and 'White Magic' in the Rose Garden. I'm looking forward to seeing them all in full bloom. 'Pink Sunrise' are in bloom now along the gravel path by the moon gate.
The past 12 months have been tough on so many of us. We are in need of rest and rejuvenation. May this spring at Blithewold give you the space to find joy in the return of flowers and life.
See you on the grounds soon!