Thursday, June 28, 2018
|
|
How
,
seeds
,
sweet pea
,
What-we-do
,
what's blooming
,
what's colorful
,
what's fragrant
,
what's in bloom
,
When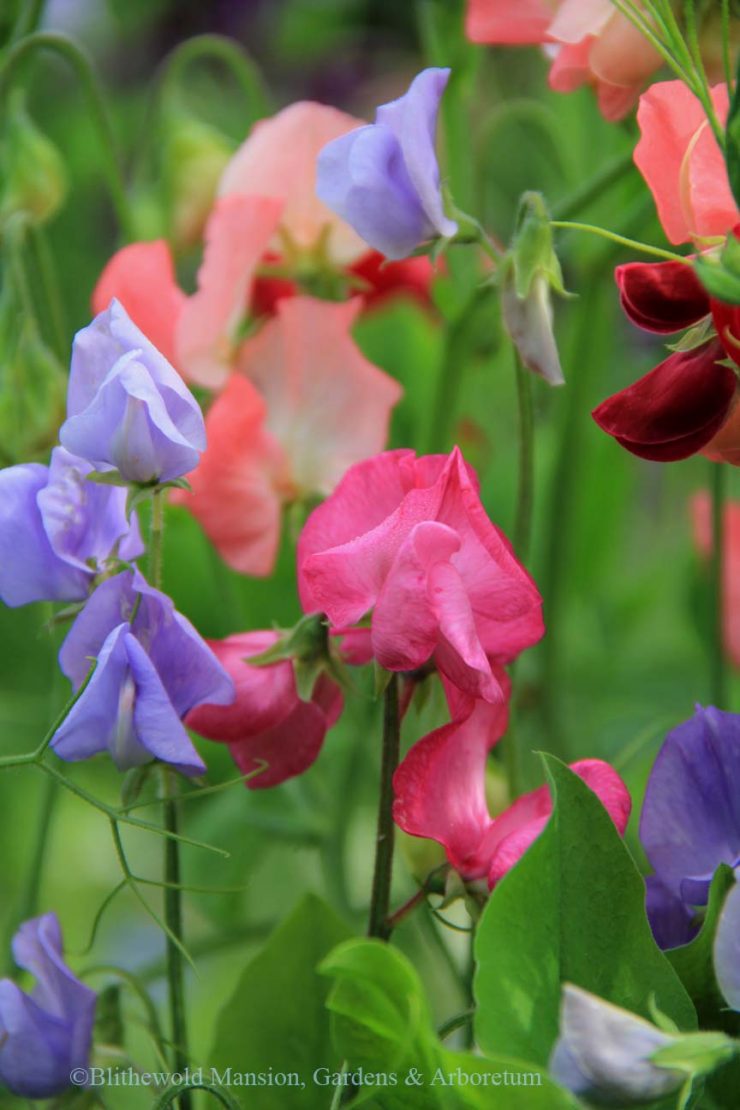 June is when our gardening dreams begin to come true. The Cutting Garden is currently full of sweet peas (Lathyrus) blooming on bamboo arches. This all began with Gail's vision this past winter. I recall her saying how she had a dream for the Cutting Garden. We would build bamboo arches and plant sweet peas on them.  It sounded beautiful. I began to scour the catalogs to find what I thought were the best sweet peas for color and fragrance. Once the seeds arrived, I showed Joe how we start the seeds in mid-February.
In April, Joe set to work with Bill, one of our handy volunteers. Here they are constructing the arches with our bamboo (many culms – individual bamboo canes –  were downed over the winter, allowing us to harvest what we needed for this project).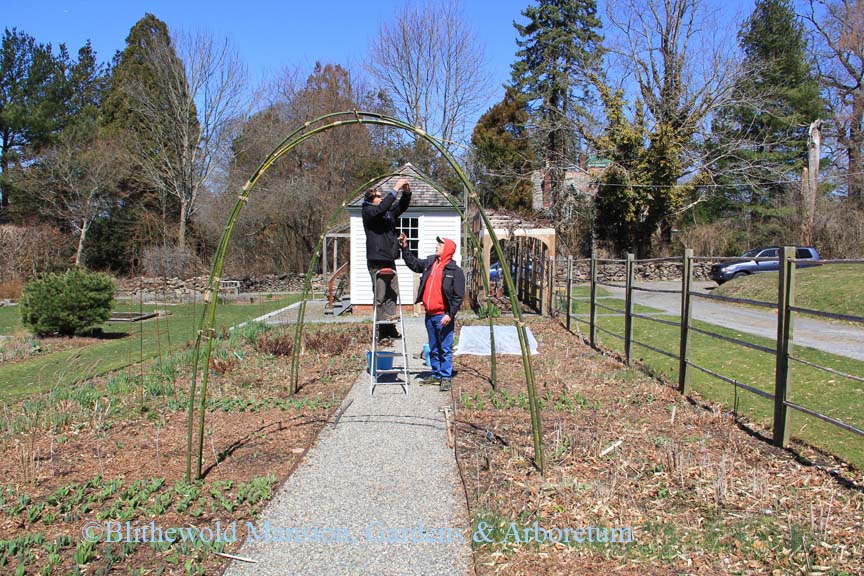 From here, we continued the dream and planted out our sweet pea seedlings on April 18th (this was just after our final snow of the season, so we were anxious to be out planting in the garden). We fertilized our precious seedlings every other week with fish emulsion. All of this planning, planting, and caring has given us such a happy result!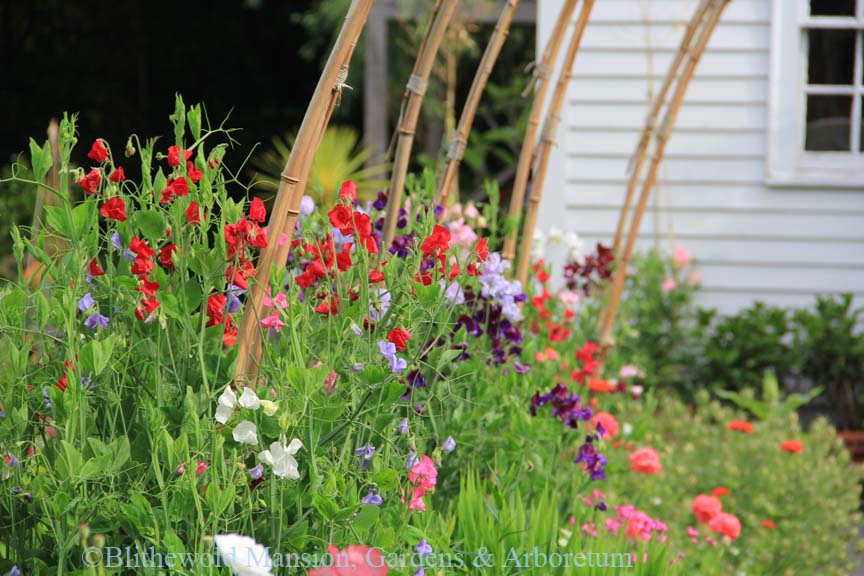 Sweet Peas in abundance! For continuity, here is Bill fixing one of our arches just this morning.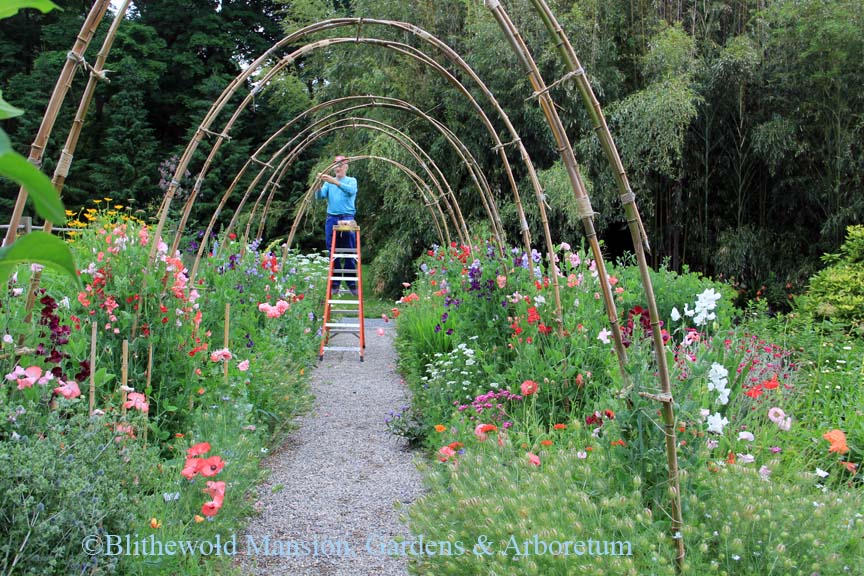 They smell as sweet as they look. Here are all the varieties up close and personal for your inspection. I've organized them by arch, starting with the one closest to the white pump house.
It is such a pleasure to see this dream come to fruition. So often we dream big and bold – but it takes teamwork to make it happen in the garden. We plant the Cutting Garden with new flowers and combinations every year to inspire you to dream big in your own garden. Come and enjoy this archway of beautiful blooms. We planted it with you in mind.