Friday, November 1, 2019
|
|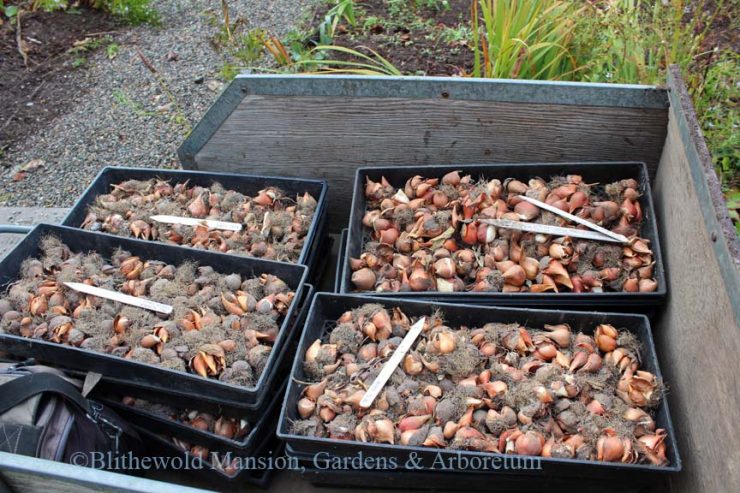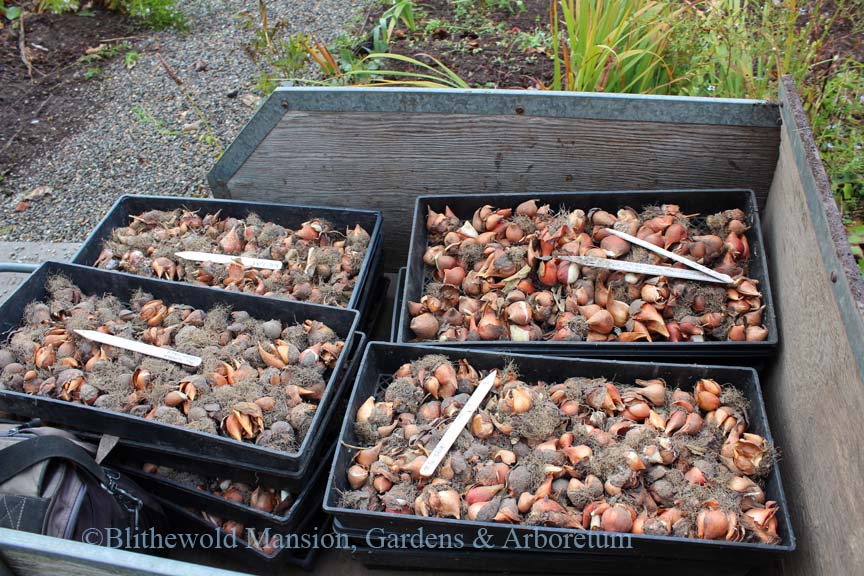 In October and November, we plant thousands of bulbs. This is because in August we dream of spring. It seems strange, but that is the time when we order our spring bulbs. While recovering from summer heat, we try to recall cooler temperatures and soft color palettes. The bulbs arrive in early October and we sort them into groups according to their designated garden. The sheer mountain of bulbs that accumulates in our Potting Shed office can seem intimidating, but we have a plan. Divide and conquer.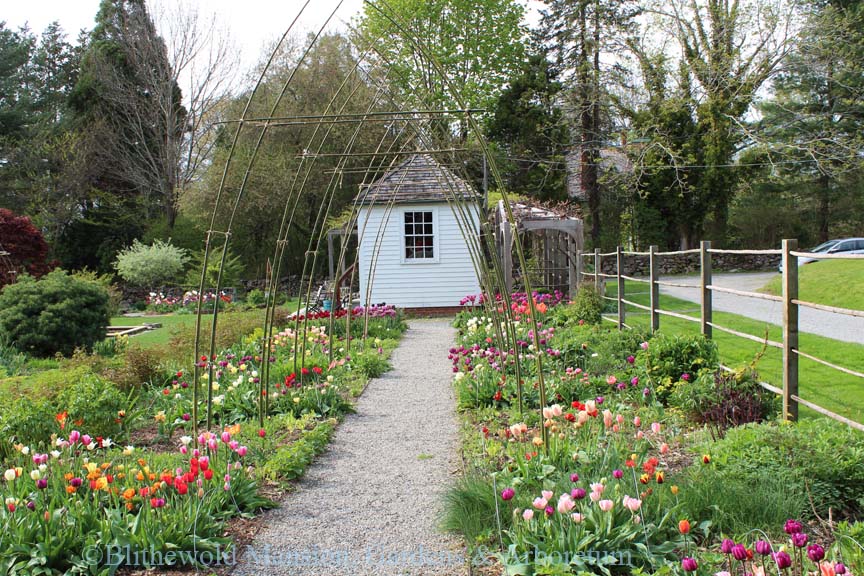 The past two weeks we've been planting tulips, crocus, anemone, checkered lily and ornamental onions. Early flowering Crocus tommasinianus 'Barr's Purple' will be the first to arrive in bloom next year. The "tommys", as they are affectionately called by those familiar with this species, are early flowering in general but the 'Barr's Purple' cultivar is the first even of this group. If you enjoy Blithewold in the colder early spring months, this flower will be your companion.
After the tommys have gone by, Crocus 'King of the Striped' and 'Jeanne d'Arc' will come into bloom. They are followed by Anemone blanda 'White Splendour' and checkered lilies (Fritillaria meleagris). All five of these spring bulbs were planted this week in between the peonies in the Idea Garden and along the edges of the Garden of Hope.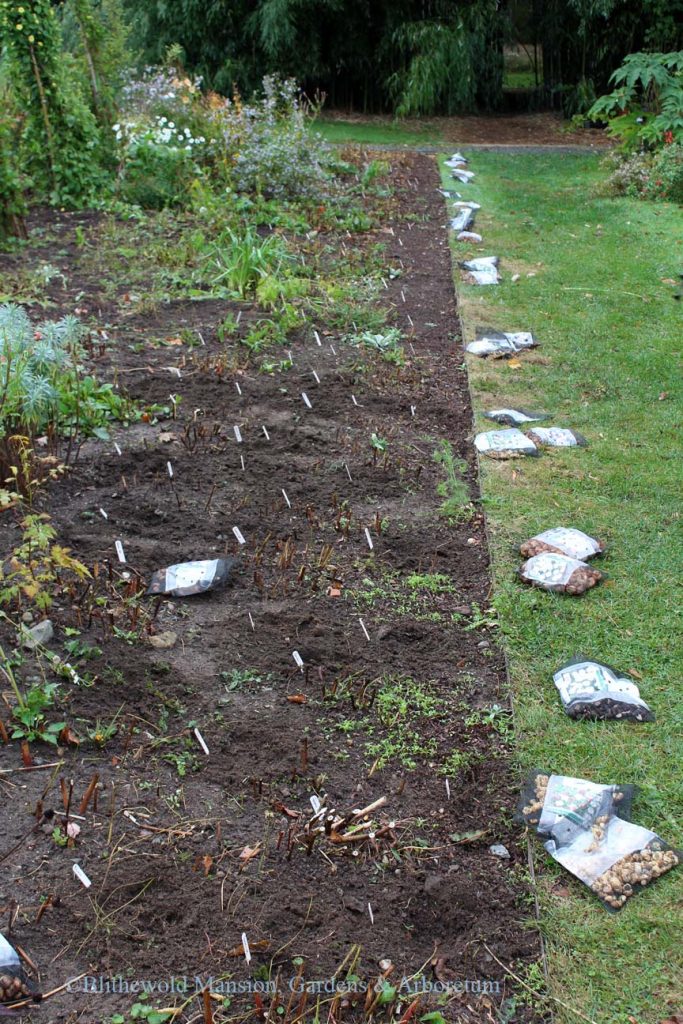 We also planted tulips in every available space we could in the Cutting Garden. We use this space to trial new varieties we are eager to test. We also display tulips from years past that are still strong and worthy of being planted.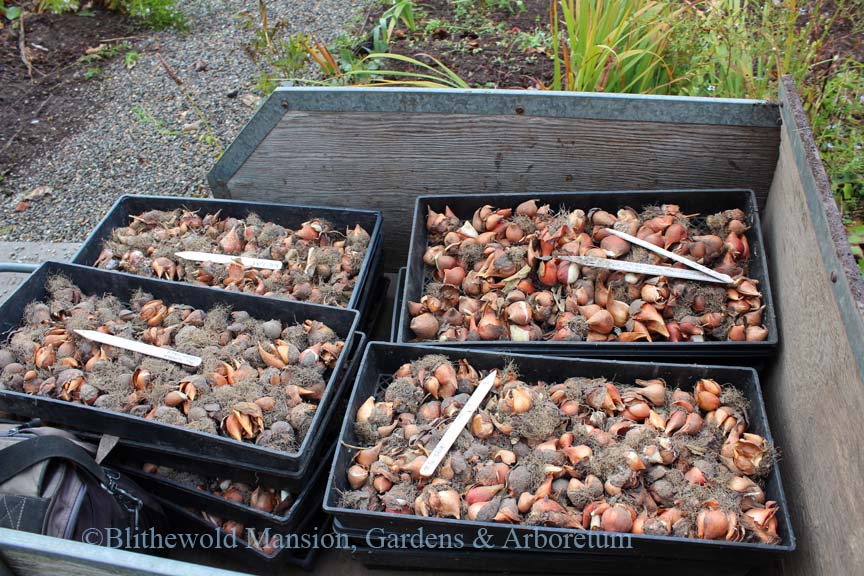 Last year we tested out a new method for planting tulips. Instead of digging each hole by hand, we used two drills with auger attachments. It was a total game changer in our planting and we have vowed to always use them when possible. If you want to read more about that check out last year's blog here.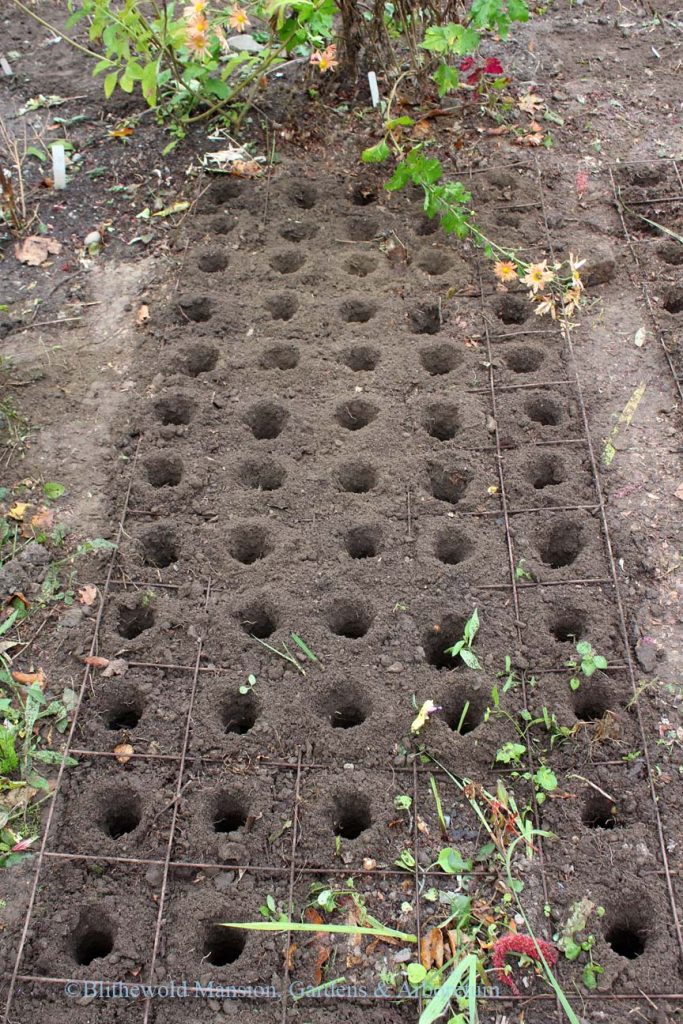 If you have been putting off planting your spring bulbs, it's not too late. Planning now for beautiful spring treasures next year is a gift that keeps on giving.
*Thanks to volunteer Jean Sharac for coming up with this week's blog title. Super bulb planter!