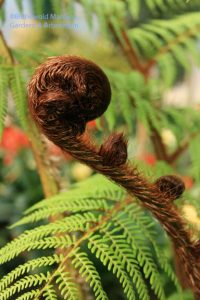 Nearly everyone is badmouthing the weather.  We are all, universally it seems, ready for spring by which we might all mean summer.  We want to be warm now and surrounded by green growth and flowers now.  We're ready!  Even Gail and I, enveloped as we are in the greenhouse by warmth and growing plants, need a little hort therapy to hold the crankies at bay.  So off we went today to Roseland Nursery in Acushnet, MA and since we were in the neighborhood, we stopped in at Allen Haskell's in New Bedford, MA too.
I'm glad I made out a wish list for shopping at Roseland (more on that later).  I knew it would be acres of naked canes but it was truly acres of naked canes!  There were more roses than I have ever seen in one place and  I can only imagine what the nursery looks like – and smells like – in June.  I plan on going back no matter how crazy busy I am then – I'm sure a break and some aroma therapy will be more than necessary.
Same thing for Haskell's – I will make every effort to get back there because it was certainly worth the trip even to walk through the greenhouses. And seeing the bones and early blooms in their display gardens has me anxious to see it again in full summer dress.  Plus we enjoyed a little ornithological therapy too – I didn't know about their gorgeous collection of multicolored Asian pheasants. (Gail actually bonded with one of them.)
Of course it's also therapeutic to walk through Blithewold – even for us and even in the rain.  Daffodil Days begins this weekend and there are already a lot of blooms on the property.  If you're waiting for the daffodils to peak before you visit, stay tuned!  I'll put up a "daff cam" picture on each of my posts through Daffodil Days and try to make a prediction or two to help you plan.
Are you planning a trip out for rough-weather hort therapy?  Will you come here?