Friday, May 9, 2014
|
|
bulbs
,
Cutting Garden
,
floral arrangements
,
How, When, What-we-do
,
North Garden
,
Rock Garden
,
Spring
,
spring color combinations
,
tulips
,
tulips
,
what's blooming
,
what's blooming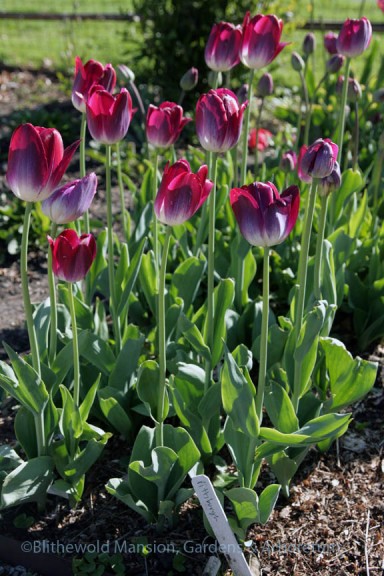 I'm so glad the deer were put off by all the smelly stuff we sprinkled and sprayed on the tulips because they're giving us the prettiest show right now. The Rose Garden looks like a big bag of jelly beans with two sets of tulips; early (Princess Irene, Purple Prince, Beauty Queen) and late (André Rieu, Daydream, Virichic) all blooming together this very minute. Daydream is the only real surprise in the bunch. We were expecting a pale apricot so when it opened up bright yellow we scratched our heads. Then after it passed through a very brief and very beautiful pale apricot stage and turned to something closer to flash orange we just had to laugh. It's luminous and gorgeous and of course, it's all right there in the catalog description.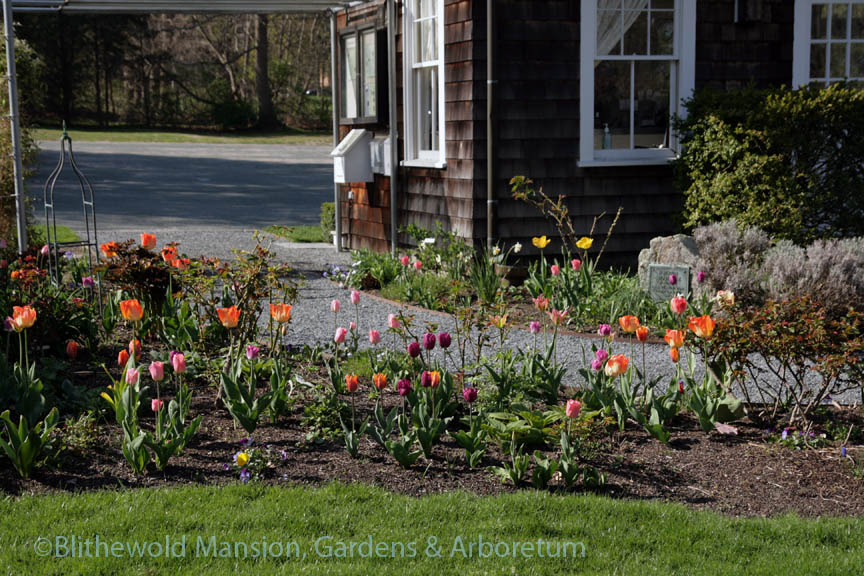 We went with a completely different sort of combination in the North Garden. We had tried Boston, Gavota in the Cutting Gardens last year and fell in love with Rococo back in 2010 when we had it in the Rose Garden. So no surprises there, only oohs and aahs.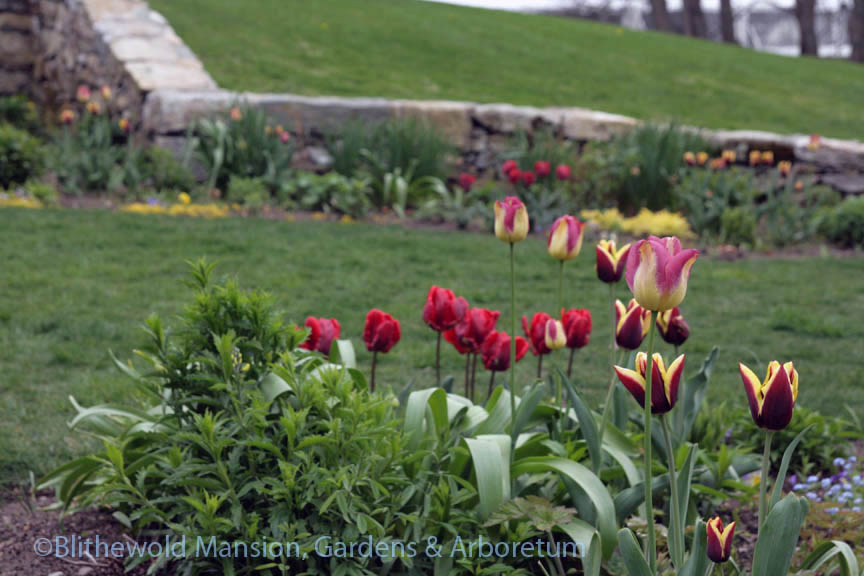 We like to switch it up in those gardens (we dig and store the tulips down cellar over the summer and will replant them in the Cutting Garden instead) so we always buy a few new tulips for the Cutting Garden too in hopes that we'll hit on another couple of winning combinations. This year we have been especially on the ball, taking lots of pictures and making notes about bloom time, longevity, height, overall loveliness… And this week we picked a bucketful and were able to choose a couple of combinations in about 5 quick minutes. It takes us much longer than that if we wait until July/August when we're under the gun to get the orders in but it's much too hot to imagine spring. No spoilers for next year (you'll have to wait and see!) but below are some of our favorites. Click on pictures for a bigger view and hover over for names.
Have you been scoping out new favorites to plant for next year too? Do you like to switch it up every year or two, too?