Friday, April 16, 2010
|
|
April
,
daff cam
,
Daffodils
,
Daffodils
,
shrubs
,
Spring
,
Spring
,
tulips
,
tulips
,
Uncategorized
,
Viburnum carlesii
,
what's blooming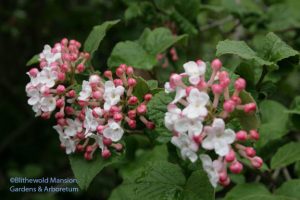 The Mayflower (Korean spicebush/Viburnum carlesii) is in bloom along with the tulips – which makes me think it must be May … but there's snow in the forecast (a very slight chance) for Sunday … That can only signify that we're still solidly in April. Whatever month it is, it's a beauty.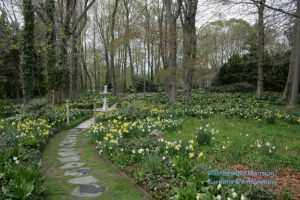 It's not often that we get to see everything blooming at once. And now that the temperatures have lowered, we should get a sustained show. Even the daffodils are still stupendous – aside from the 'Ice Follies' which, like me, are starting to show their age.
Here is a little preview of flowers in honor of Garden Bloggers Bloom Day, hosted by Carol at May Dreams Gardens. I have to say that if I hadn't visited Mr. McGregor's Daughter's bloom day post, I never would have known to look for the bloom on the ginger (Asarum canadensis) in the Rock Garden. Is there anything here – or in another blogger's bloom day post – that you would have otherwise missed seeing in your garden?
According to my calendar we're running a little ahead of schedule in the gardens. We've divided and moved a few perennials; we've cut almost everything back that needed to be (except a climbing rose or two); and we've even hooped the biggest peonies, which have already set ant-covered buds. (If you see ants on your peonies, don't worry. The ants don't do any damage to the buds and may even help protect the plants from other critters. Contrary to popular belief though, peonies do not need the ants' help to open the buds.)
Just because we're ahead of schedule doesn't mean that we're catching up with what needs to be done – I figure we'll be about caught up by this time next year. And just because some signs have been pointing to May lately, that doesn't mean that any of us should put our tender houseplants outside or plant tomatoes just yet. But next week, after checking the long term forecast, we might put the sweet peas out to harden off…
And just because there's a little rain (and snow) in the weekend forecast doesn't mean it's a bad time to visit Blithewold. You can always escape the weather in the greenhouse…