Gail and I always choose the dirtiest days to go "shopping".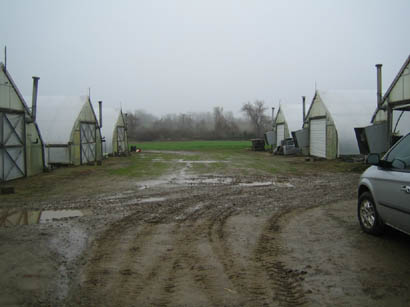 We set aside Friday mornings in late April and early May to go to nurseries to buy the plants we don't grow ourselves – and to scout for plants we didn't know we need… For some reason it seems like it always rains – especially for our first outing which is usually to a wholesale nursery on the island. (that's Aquidneck Island for any readers not familiar with the local lingo)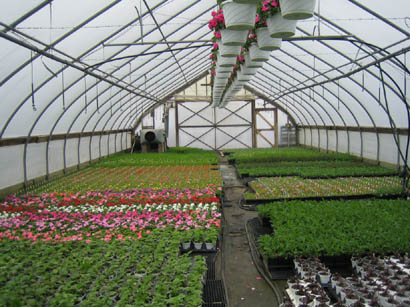 I don't think I've ever seen this nursery on a sunny day – but that's ok! The contrast between the monochome of a muddy day and the carpet of color in the houses is so delicious!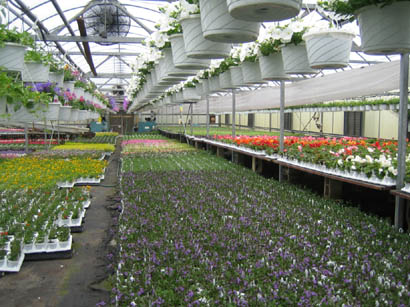 This wholesaler is not open to the public but their plants are sold to retailers all over RI and MA – I highly recommend a dose of pure color on a grey day. Go plant shopping!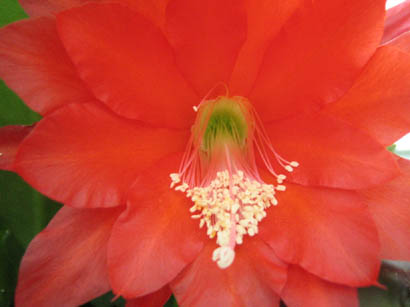 Or come to our greenhouse! Every visitor exclaims over the Orchid Cactus – of course it practically whacks people on the head saying "call me beautiful!" – but there are other beauties too if you can tear yourself away from The Beast (as I affectionately call her).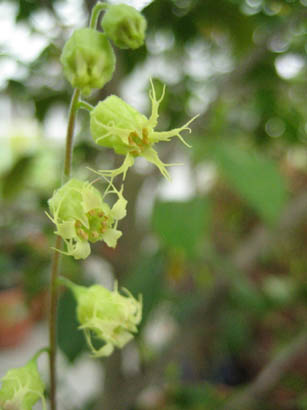 Some are very quiet like this Tellima. The foliage looks a little like Heuchera and the flowers are very delicately scented. And the pitcher plants are looking gorgeous right now –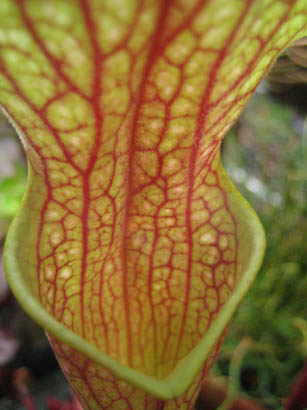 'Tarnok' makes showy veins look like a good thing and the Sarracenia purpurea is blooming!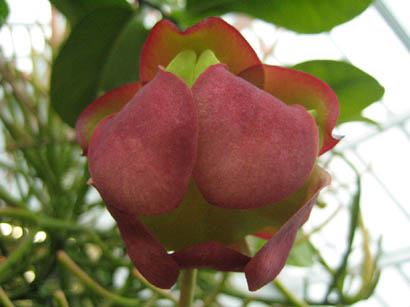 These pitchers are hardy here but for now we are enjoying having them in the greenhouse where we can watch them (it's easier than squatting in a bog).
On a sunny day greenhouses can be over-stimulating with all the warmth and fragrance and color but on a dreary day they are the balm.