Friday, September 13, 2013
|
|
Asclepias spp.
,
butterflies
,
caterpillar host plants
,
fall
,
Idea Garden
,
milkweed
,
Monarch butterfly
,
North Garden
,
smarts
,
sustainable gardening
,
weeds
,
what's blooming
,
what's colorful
,
wildlife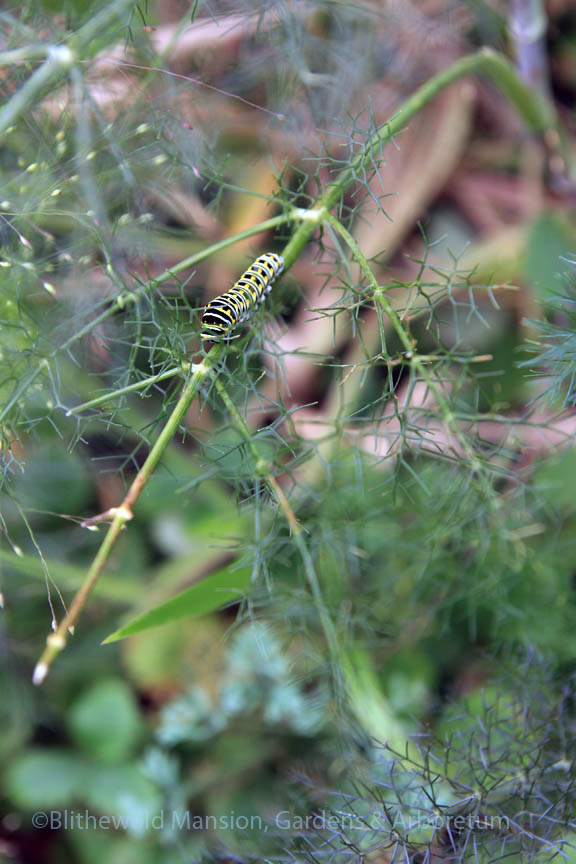 The airspace over and through the gardens should be all aflutter right now. The garden is alive to be sure — it buzzes and hums; it zings and whooshes and pips (we still have hummingbirds), but its flying flowers — the butterflies — are strangely absent. I have seen black swallowtail caterpillars on the bronze fennel but can count on one hand how many of their butterflies I've seen. Last year every Agastache 'Black Adder' was lousy with Painted Ladies. This year those plants are only being worked by bees (and mostly bumbles at that). I haven't spotted a single Red Admiral and finally yesterday I saw my first — maybe second — Monarch. Their absence has been the most noticeable and distressing. Even visitors have commented, wondering why they're not seeing them in our garden or in theirs.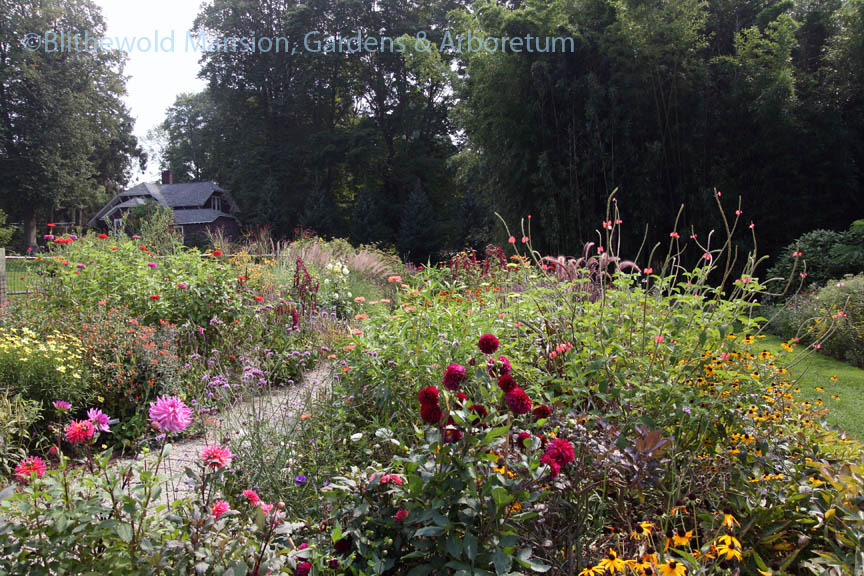 According to counts conducted in the Oyamel fir forests of Central Mexico and reported by MonarchWatch.org, their population decreased by 59% last year. And since 1996-97, their winter numbers have dwindled from taking up about 45 acres of forest to just under 3. That's tragic. Their decline is being blamed on several factors — deforestation of their Mexican refuge, wonky weather caused by climate change during their migration back and forth, and most of all, loss of habitat on this side of the border. Milkweed, their only larval food source, is still considered a weed by farmers and even some gardeners. Perish the thought!
I caught yesterday's Monarch sipping nectar from one of its larval host plants, blood flower (Asclepias curassavica). I prefer the luminous orange flowers of butterfly weed (Asclepias tuberosa, seen in the second picture below gone to gorgeous seed pods), but blood flower has that one beat for bloom time — it just keeps sending up fresh flowers. It's a tender perennial, hardy from Zones 9-11. We usually buy new plants every spring but it does also reseed politely.
Orange and red might be too salsa-hot for some gardens — such as our North Garden. There we have allowed swamp milkweed (Asclepias incarnata) with its bubblegum pink flowers and the white cultivar 'Ice Ballet' to fill swaths of the long border. Those plants are tall, as you can see in the foreground of this pic (below), but fairly sturdy and quite elegant — for a milkweed. What is your favorite garden-worthy milkweed? (Do you love Gomphocarpus physocarpus as much as I do?)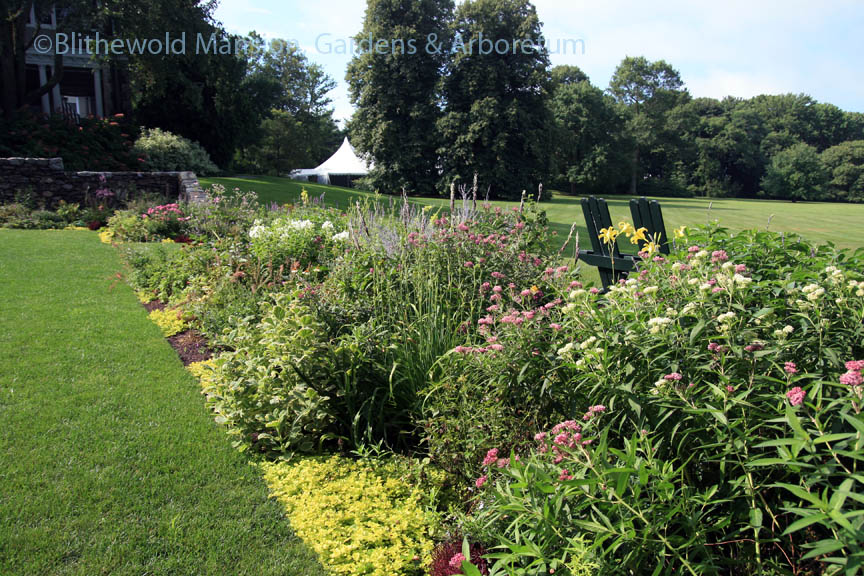 Biologists are not sounding the extinction alarm for Monarchs just yet probably because insect populations generally cycle through highs and lows. But I hear a wake-up call to make sure our gardens, a vital part of a struggling ecosystem, continue to offer safe haven and plenty of food for all that walks, creeps, and flies. Keep on the lookout for butterflies. September into October has traditionally been the Monarchs' most active time in Blithewold's gardens. Fingers crossed we all witness a rebound.