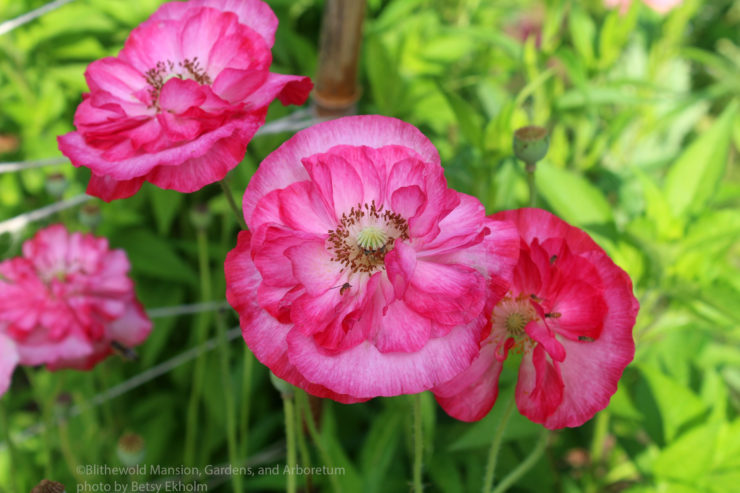 This week truly feels like summer. Humidity is on the rise, temperatures are reliably 80+ degrees every day with night temperatures in the 60s. The gardens have shed their gentle spring blooms for summer's ebullient growth. At first I am reluctant to admit that some of my favorite flowers (Shirley poppies, early roses, large ornamental onions) are on their way past, but then I recall all the beauty that is about to burst on the scene.
The Cutting Garden is often where the shift is most evident to me. Annuals started in the greenhouse in late winter and early spring and planted in the gardens in early June are really now starting to take off.   
Pictured above and below are some of my beloved Shirley poppies that have received much adoration from visitors to the gardens this year. I started these in large plug trays in the greenhouse in February and it is so wonderful to see them in bloom. They will be flowering for a little while longer until the heat encourages them to convert all energy to seed production instead. We allow them to self sow in the gardens, so the seed heads will stay on for a bit longer so the seed can drop.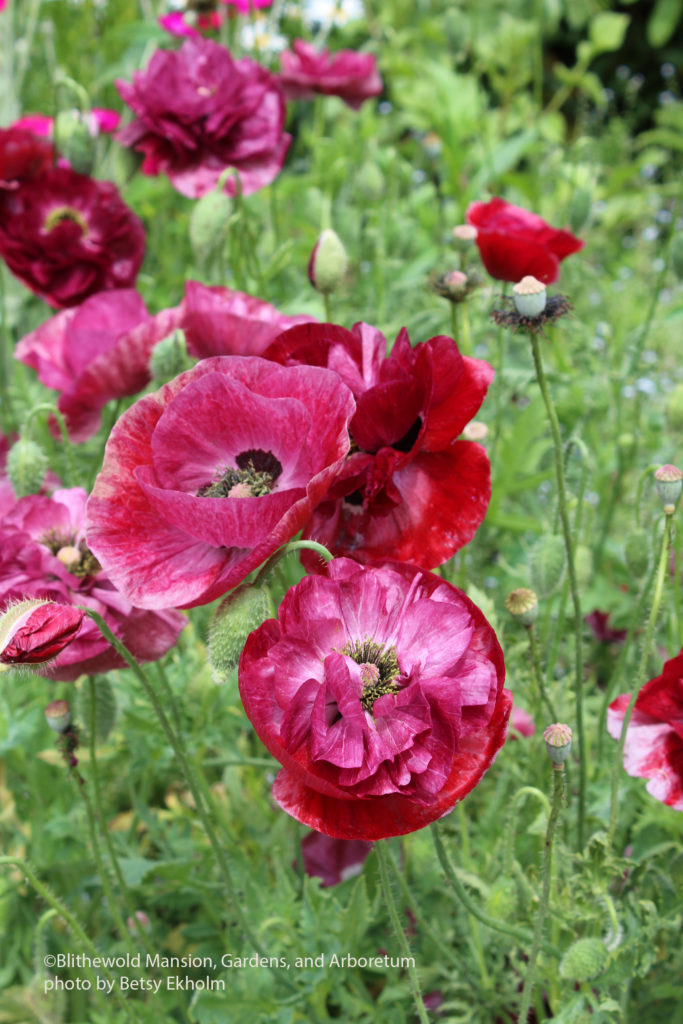 But just as the poppies start to wane, the zinnias, dahlias, scabosia, and many others come into bloom. Zinnias are an annual I would never be without in the Idea Gardens. They offer so much in exchange for the space they take up. Not only can one purchase seeds in almost any color imaginable, but also in many different sizes. Bees and butterflies flock to the flowers in bloom. And the bloom time for these "cut and come again" flowers extends into the chilly fall weather before the first frost.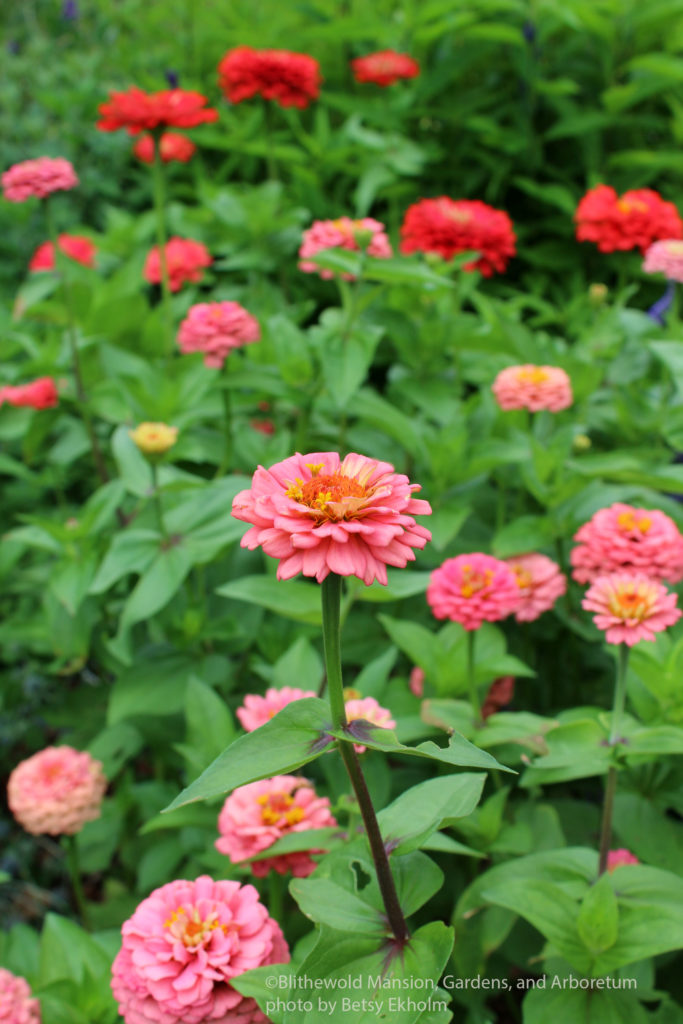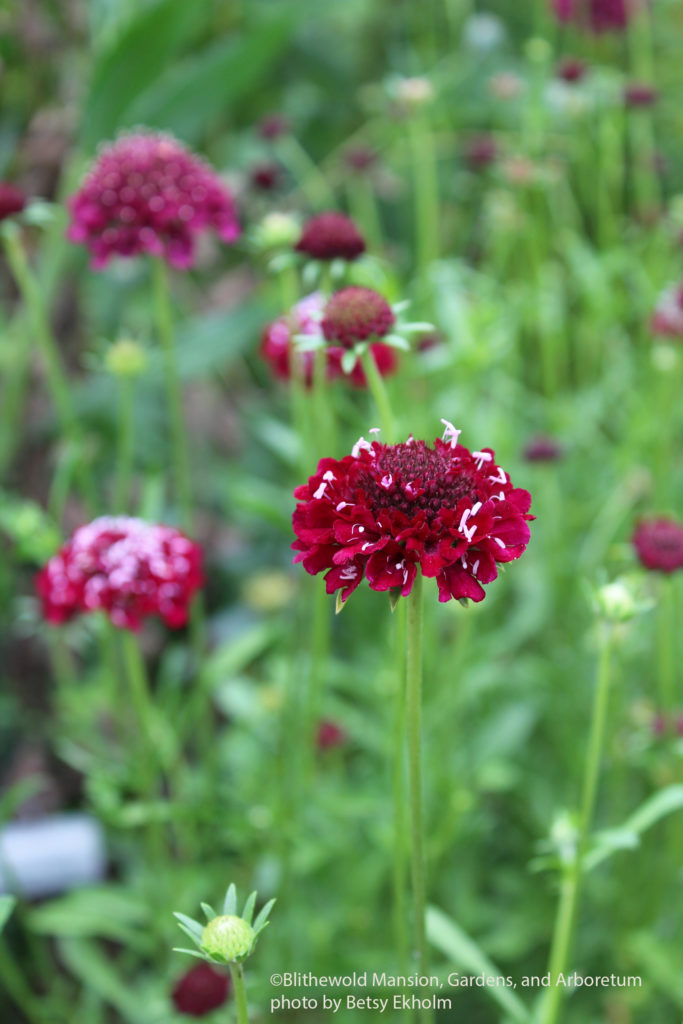 The pincushion flowers are a summer favorite of mine. This must be why I started and we planted more than ever. White, pink, red, and blue pincushions will soon be in bloom in the Cutting Garden. These are another annual that is favored by pollinators. Bumble bees especially delight in visiting the blossoms as they open.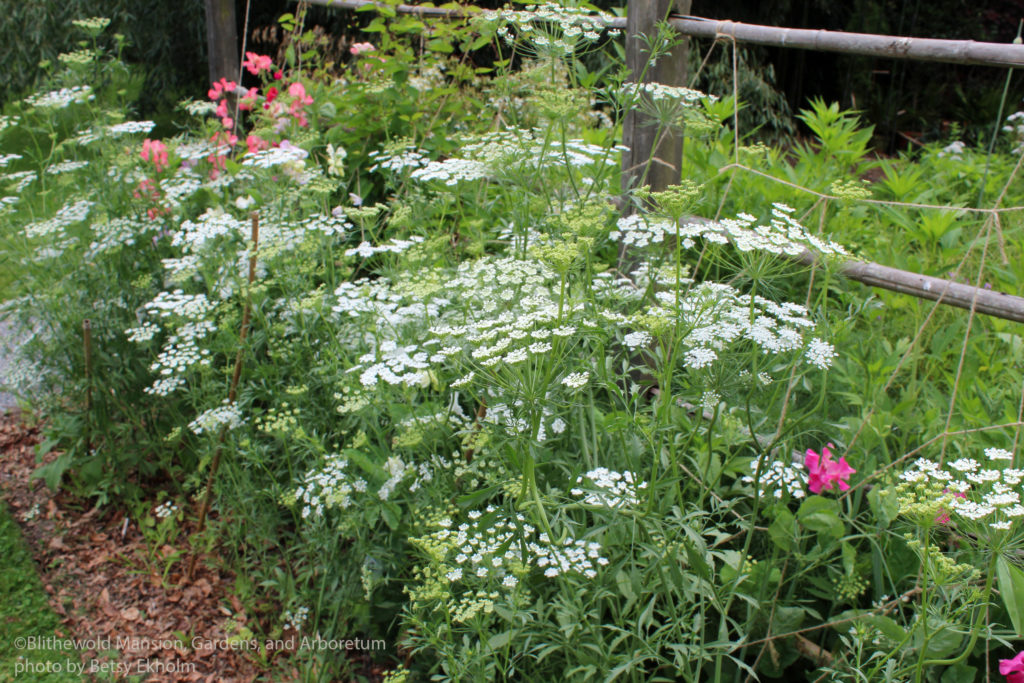 I would be remiss if I didn't also mention the new garden extension on the Greenhouse side of the Cutting Garden. We wanted a new place for our sweet peas and so a new garden was born. Not only are 17 different kinds of sweet peas in flower, but so are Queen Anne's Lace (Ammi majus), bachelor buttons (Centaurea cyanus 'Select Ultraviolet' and 'Black Gem'), Love in a mist (Nigella 'Cramer's Plum'), white lace flower (Orlaya grandiflora) and soon dahlias will join the mix. This new garden space is exactly what I had dreamed of when the grass was first removed. I am so happy to share it with you all! A summer gift.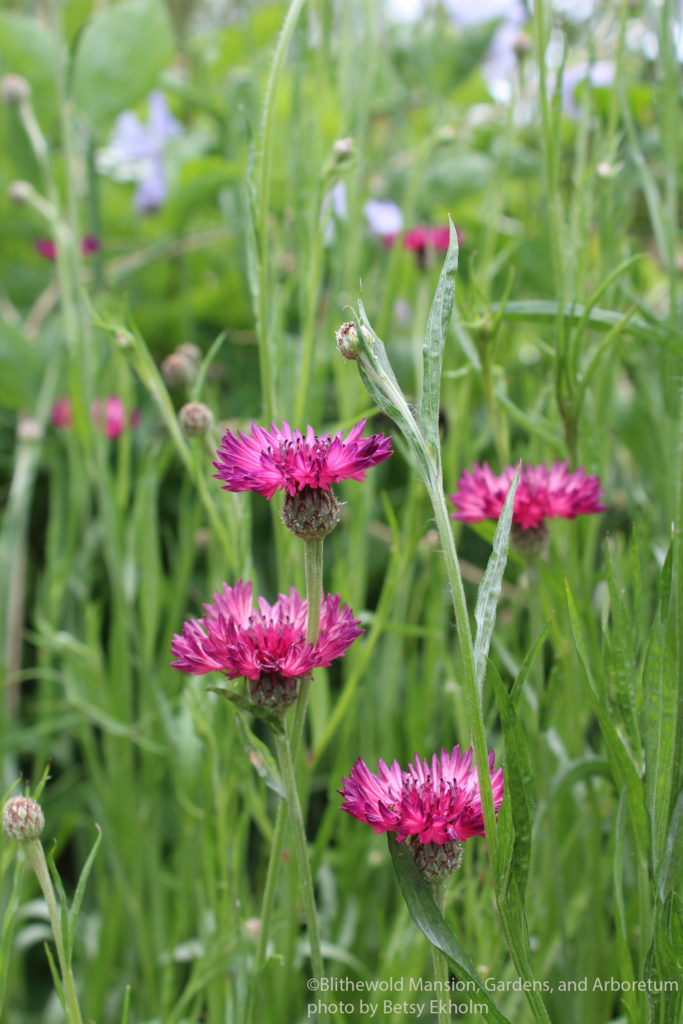 Happy Gardening!