Sometimes that's not a bad thing. (I'm not talking about Superbowl Sunday chili binges and consolation snacks for sad Patriots' fans.) Deliciously spring-like temperatures and the weekend's warming sun have started plumping up the buds – some fit to burst.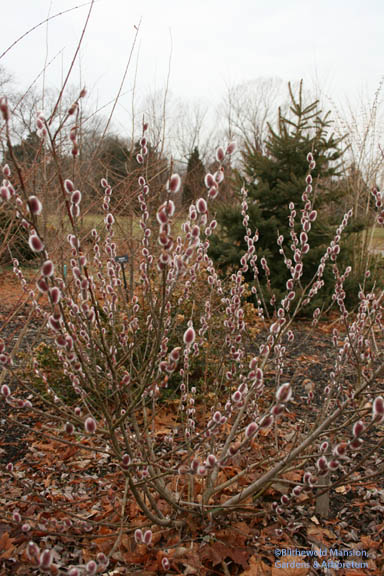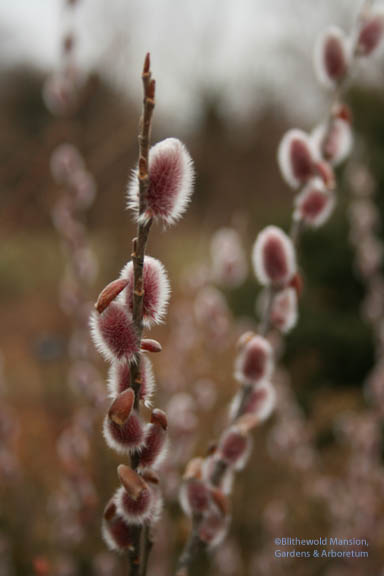 This willow in the nursery (labeled Salix 'Mt. Aso') couldn't wait another moment to bust out its fiberoptic glow plugs and the witch hazel (Hamemelis x intermedia 'Diane') has begun uncreaking its crimps like an arthritic yogi.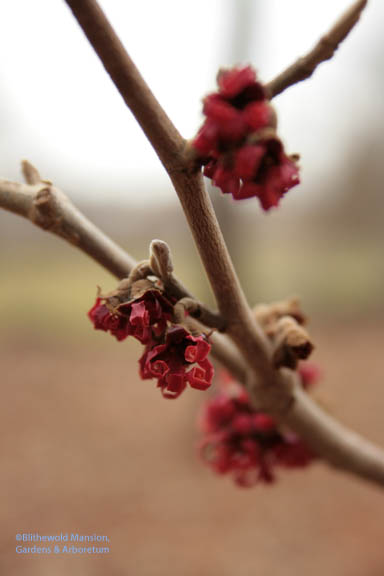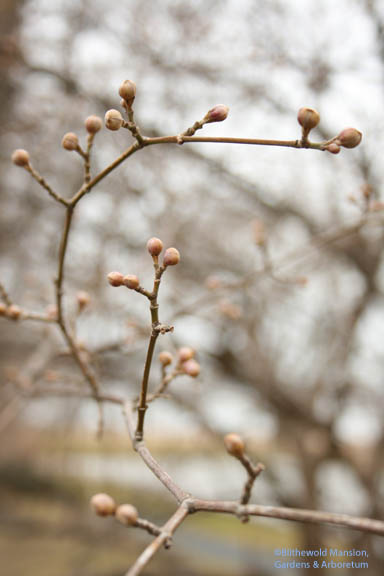 Buds on the Cornelian Cherry (Cornus mas) are fairly rotund and the Star Magnolia's (Magnolia stellata) are fat fuzzy slippers which hopefully will not be tempted to unwrap too soon in the yo-yo weather. The hellebores (Helleborus foetidus) have finally un-caped their plump buds right on schedule.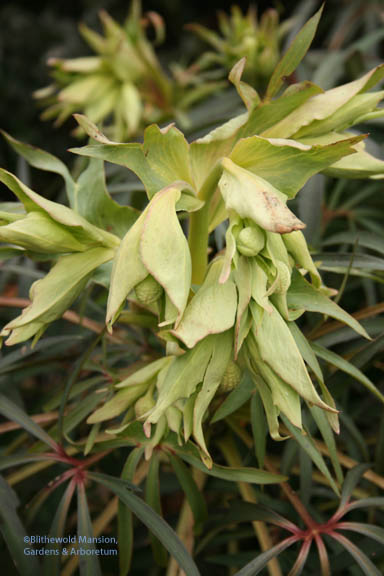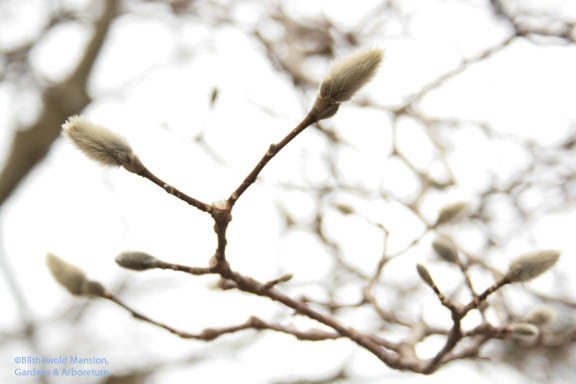 What has put on fat in your garden? Whenever the weather's not too rotten, take a close look. This is a great time to test your winter i.d. skills (if you learn to identify trees and shrubs in the winter, you can i.d. them anytime – who needs leaves?!)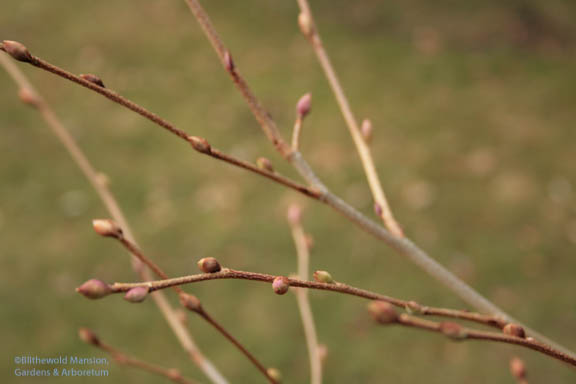 and if you're out there watching the buds and ticking off the days to spring bloom, you won't miss the show. (Winter and spring bloomers tend to not be big self-promoters. You have to seek them out.)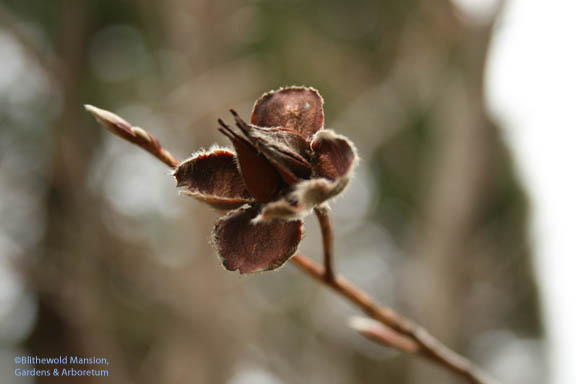 If you want a spring tease, cut a few branches of early spring bloomers and place them in water. About a month ago I cut some Forsythia and Flowering Quince (Chaenomeles speciosa) and kept them in one of the cool greenhouses. The Forsythia opened over the weekend and the Quince will probably be only another sunny day behind. When you first cut the branches and put them in a vase, make sure to make a verticle cut through the base of the stem to expose more pithy surface area to the water. To speed bloom, give them fresh warm water everyday and keep them in a warm, sunny location. To slow them down, give them only cold water and keep them in a cool room. Depending on how close the buds are to breaking when you pick and how warm they are kept, forcing can take anywhere from a week to (in my case) a month.