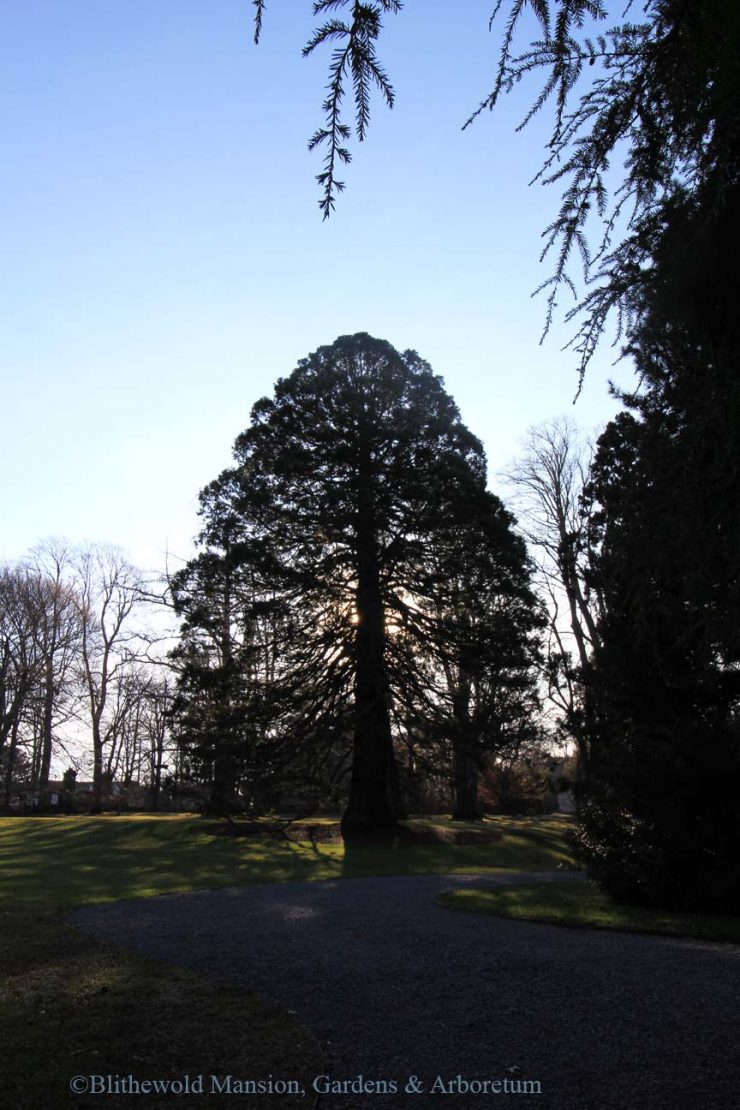 I have often heard my friends say that it's too bad trees are dead in the winter time. The gardens can give off a similarly lifeless appearance as the plants lie low during this darker time of year. The rhythm of rest and restoration (for us humans and all of nature) is an important one. Just as a bear is not dead when it enters hibernation, trees and perennials are not dead when they are not in full leaf and flower.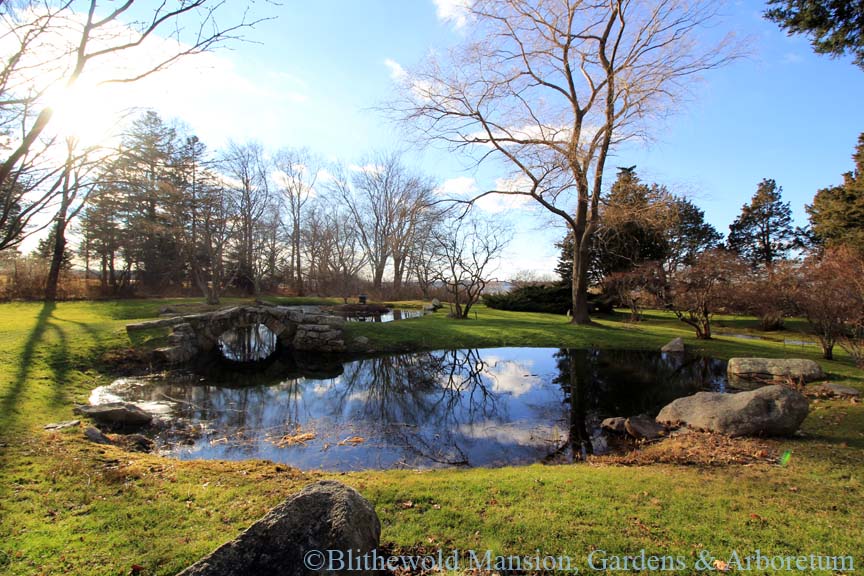 Rest is beautiful. This image of the Water Garden from earlier this week reveals the beauty that lives in the bones of a space when every living thing is at rest for the season. It is easy to see why this area of Blithewold was one of Bessie's favorites.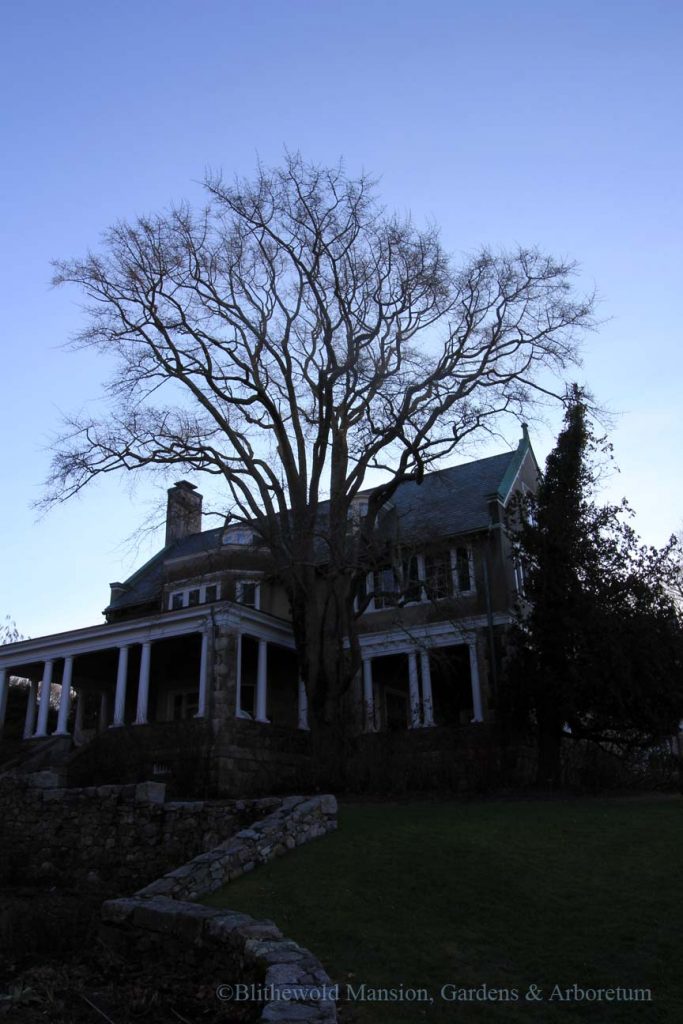 The Tupelo (Nyssa sylvatica) that stands guard over the north side of the house is another example of beauty in bare structure. When the leaves have dropped for the season, it is easier to take in the beautifully sculpted branches against an early morning sky.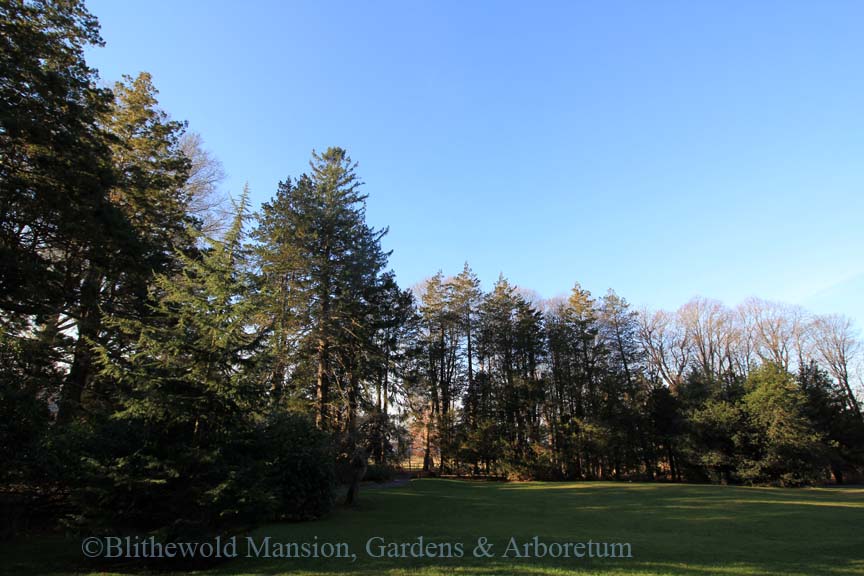 Although there is much to appreciate around every corner of Blithewold's landscape, I will end with this view of the tree line in the Enclosed Garden. Many visitors (perhaps you!) were able to visit Blithewold for our Sparkle! events and the Starlit Strolls. Experiencing the grounds all lit up is certainly magical. But I find that another time filled with just as much (less flashy) magic is in the quiet of winter. It is now that I find the time to lift my head and take in the majesty of the trees that enclose the Enclosed Garden. They stand like ancient guards protecting this land. I love them.
I hope you get the chance to see Blithewold in its quieter season. Experiencing the landscape in winter is truly akin to taking in the basic structure that makes this place what it is. The beauty of Blithewold is here in all seasons.