The sizzle of summer has arrived, and so have a whole new batch of plants that are at their best when the heat and humidity is at its worst. Experiencing the grandeur of these heat-lovers is well worth ditching the air-conditioned house for a couple hours to see them in the garden. Trust me, I do it every day.
Hydrangea season is underway. Most all species and varieties are opening now or have been in flower for a week or two. Every year these shrubs get their fair share of attention, and with flowers that showy, why shouldn't they? In the Enclosed Garden, setting the backdrop along primrose path, Annabelle hydrangea (Hydrangea arborescens 'Annabelle') should get a medal for the size of its blooms (10''). This cultivar is a mainstay for a reason, with pure white flowers appearing on this season's growth in relatively heavy shade. Big-leaf Hydrangea (H. macrophylla 'Alpengluhen'), next to the Summer House, is a stunner, with purple to violet flowers with color so strong it appears to have been spray-painted on.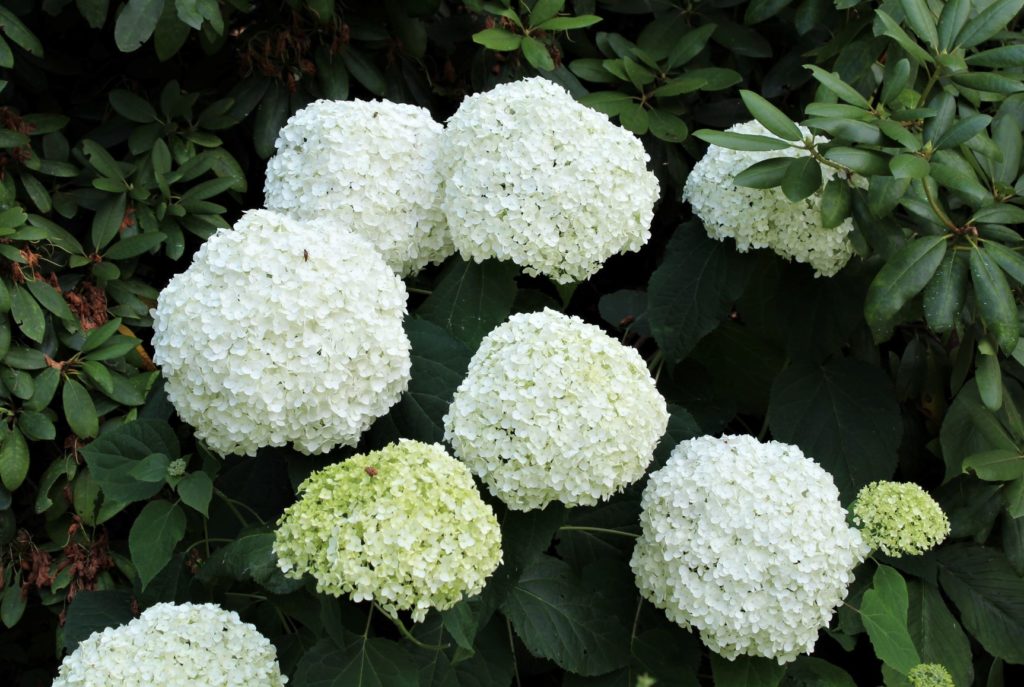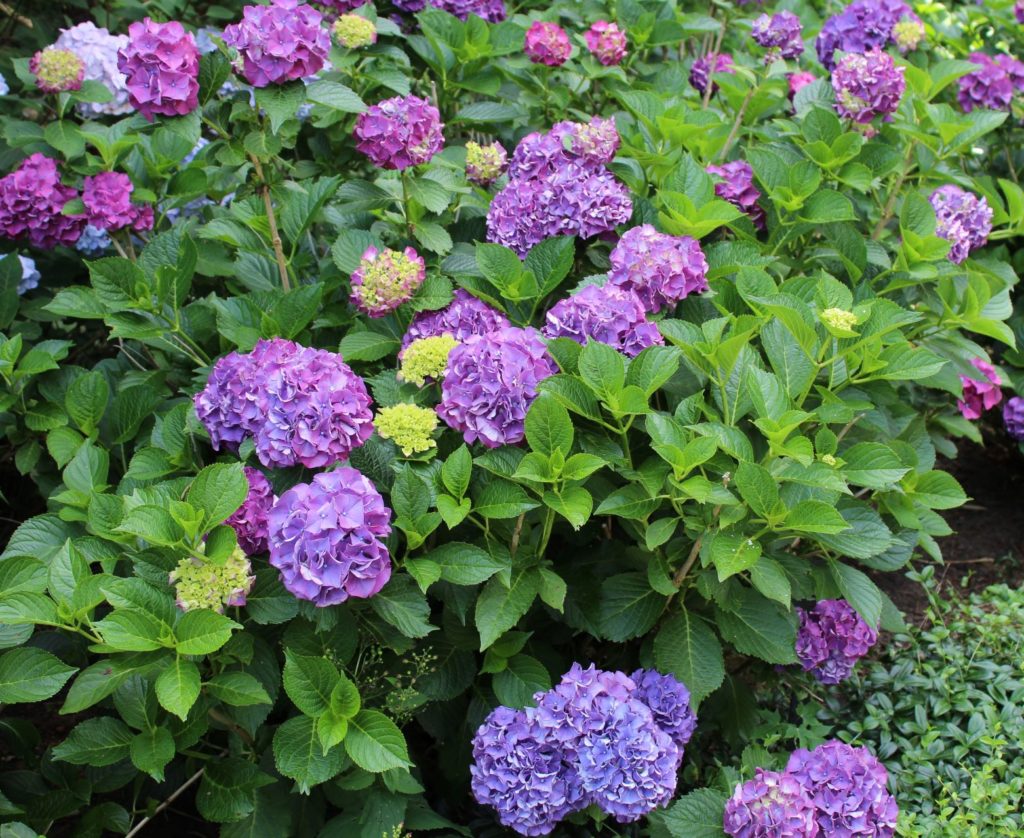 For over a month now, temperatures and humidity have become increasingly uncomfortable, and it's safe to say we've had less than an ideal amount of rain. These conditions often have visible effects on plants, usually in the form of wilting or browning of the foliage. One great hybrid seems to enjoy the adversity. The Burkwood viburnum's (Viburnum xburkwoodii 'Mohawk') lovely glossy, dark green foliage didn't have a single imperfection that I could find, and I searched a half dozen individuals in the row at the entrance to the Rose Garden!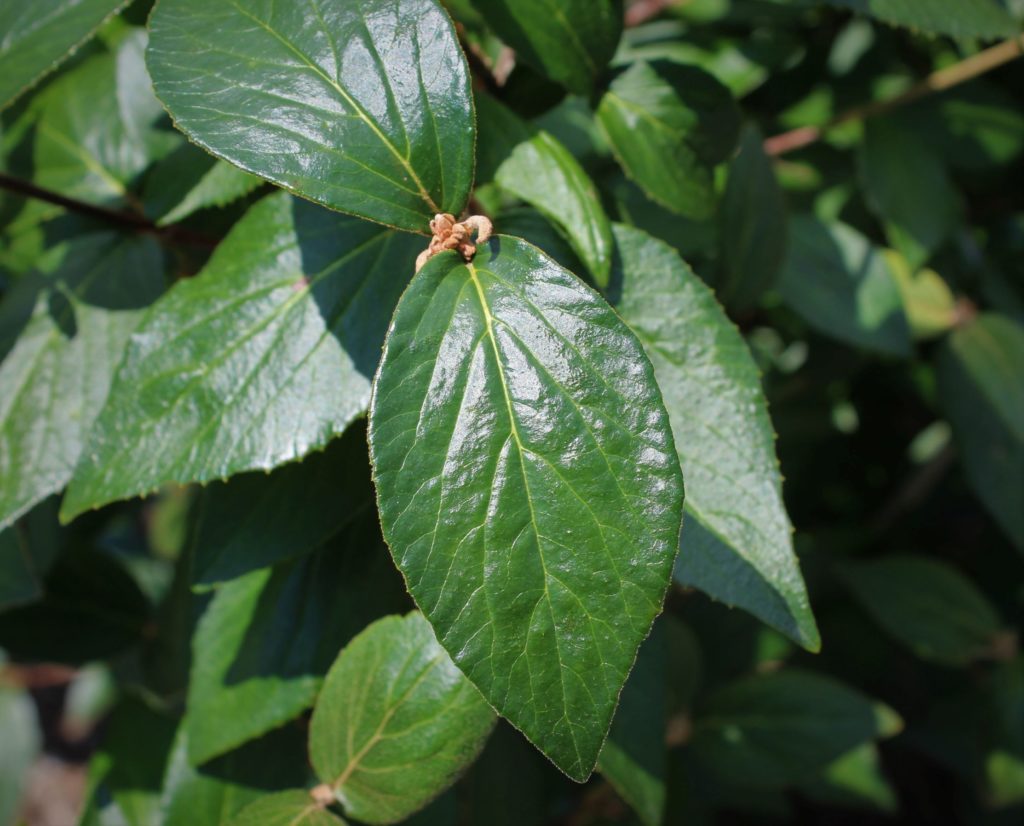 So many great plants in so many different places! The Orienpet lily (Lilium 'Altari') captivates with its tropical aura and sweet fragrance in the North Garden. The countless "buttons" on the massive specimen buttonbush (Cephalanthus occidentalis ; above) in the Water Garden are beginning to pop and pollinators are spreading the word. The old gardenia (Gardenia jasminoides) under the shade of the bamboo grove is flowering and the fragrance never gets old. Bottlebrush buckeye (Aesculus parviflora) is approaching peak outside the Visitors' Center, among other places… I need to catch my breath!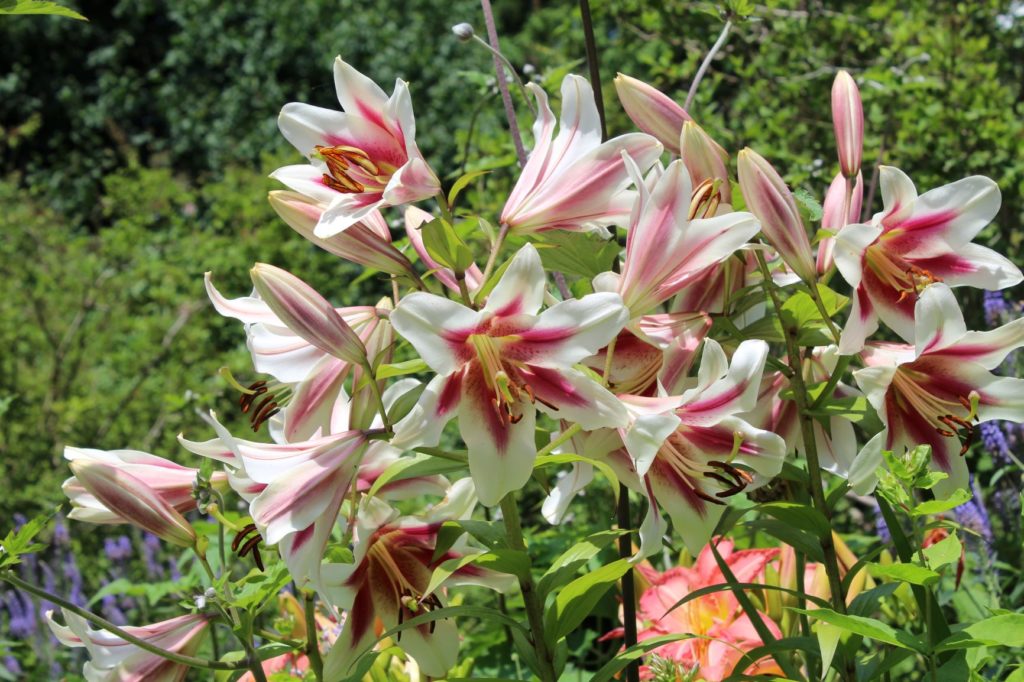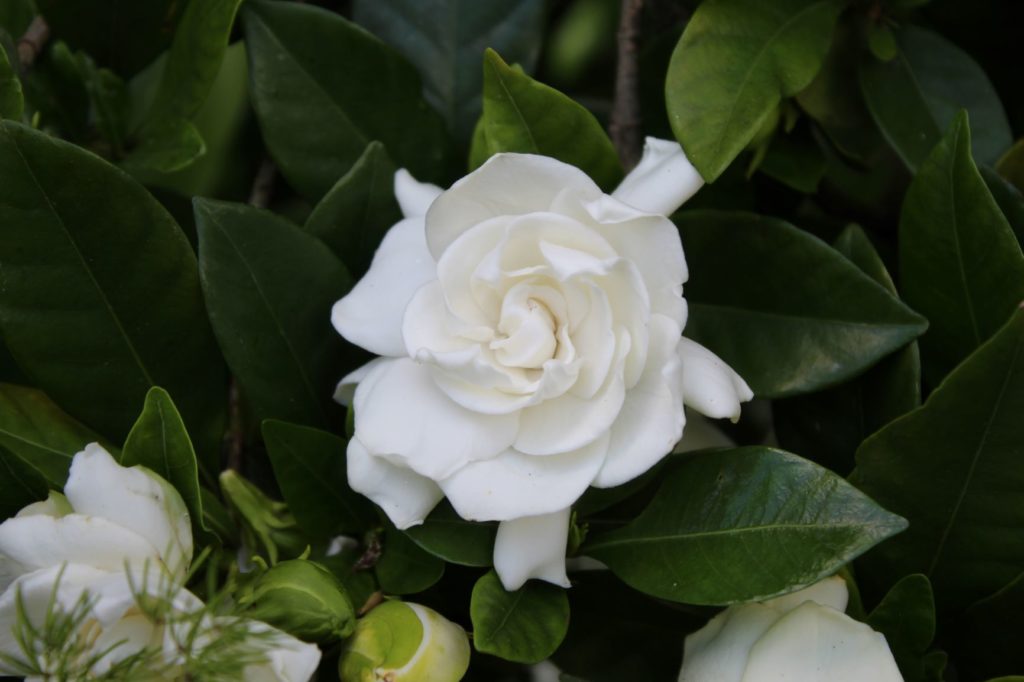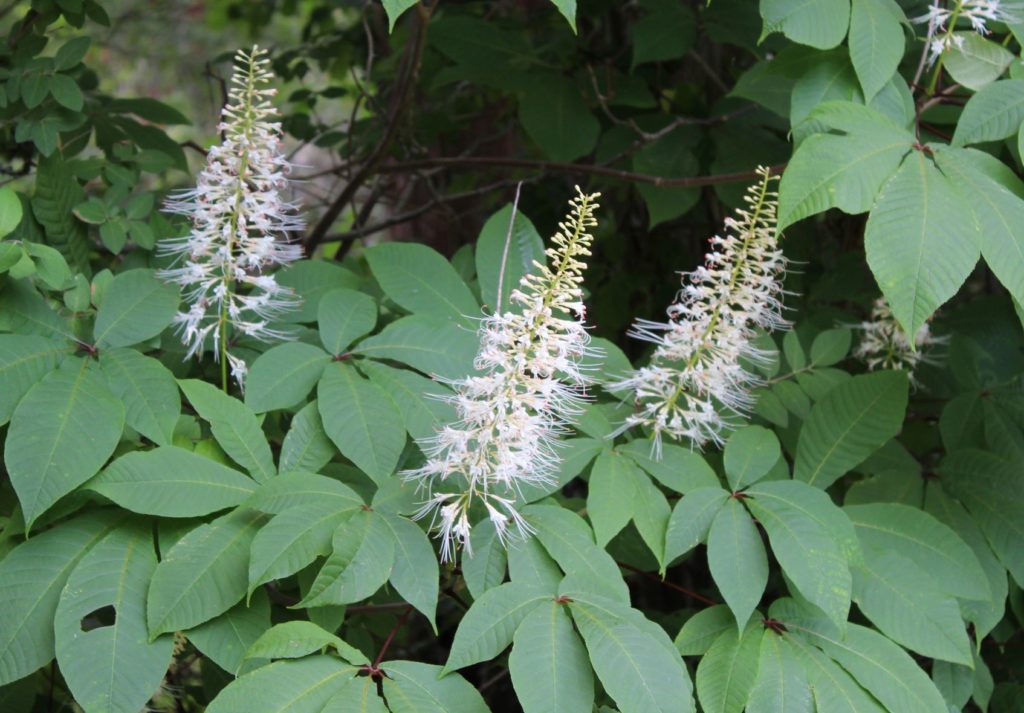 The first water lotus (Nelumbo nucifera 'Drunken Concubine') flower bloomed earlier this week, a sign that the eye of summer is upon us. There will be many more to follow, as every day Gail, Betsy and I count more buds. The show will go, hopefully, until October.
 I wish everyone a restful, joyful and safe summer!