Friday, March 9, 2012
|
|
early spring
,
epimedium
,
How, When, What-we-do
,
Moongate bed
,
North Garden
,
North Garden redesign
,
planting
,
Rose Garden
,
rose pruning
,
Spring
,
spring is early
,
volunteers
,
weather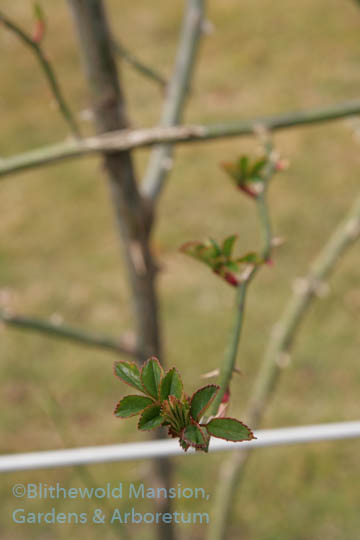 I know I'm going to start sounding like a broken record but I can't help going on about how early everything is. I looked up the other day when I was walking my dog and noticed that the maple trees in town are blooming. A full month early according to my notes. Come on. Spring is breaking all over the place and the only thing we can do is try to keep up.
We asked garden volunteers to bundle up (it has been warm but wicked windy) to start working outside. This must be the earliest we've ever had to abandon the greenhouse work for later and we're sort of smarting about that. But the Rose Garden and Moongate bed are tidied just in time for a steady trickle of early-bird visitors come to catch spring in its infancy. And although we might have gotten to the climbing roses as early as this before, they certainly weren't breaking yet. At this rate we have to wonder if the roses' June peak will fall in May instead.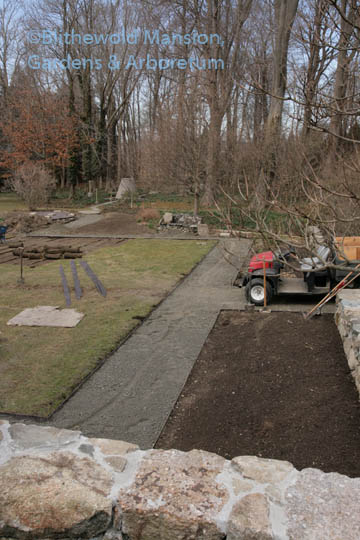 If we had ever had a decent freeze, Fred and Dan wouldn't have been able to break ground and be so far along with the North Garden redesign. We have temporarily relocated plants that are showing signs of taking off, so take it from us, if you will be doing any plant shifting this spring, you might as well get a jump on it and start now – particularly if you have shrubs or trees to move. Beat feet.
The weather is still going to do its usual diabolical March swing thing though. Unbelievably, given that yesterday was in the 60s, there's a wee chance of snow in the forecast for tonight. So even though part of me is ready to throw out the calendar I have to remember that it's March and slow down a minute. We'll still follow our usual last-frost in mid-May planting schedule because you just never know with spring.
Are you making any adjustments to your spring schedule?