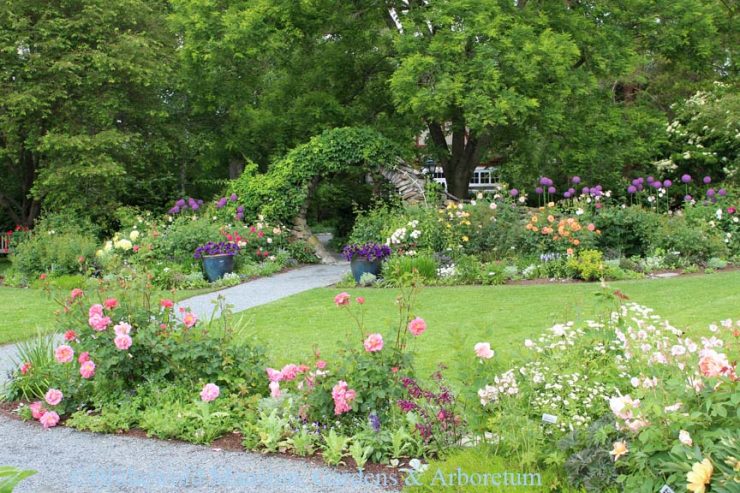 June is the perfect month. The temperatures this year have been steady in the 70s with sunshine and a light breeze. We have had several inches of rain this week, but the gardens only look better for the drink. I find myself enchanted with the Rose Garden every June. I don't want to leave. We carefully pruned each of our 50+ roses in March and now they reward us with the sweetest fragrances and most enchanting flowers.
I keep reading articles about how wonderful it is for the heart and soul to spend time outdoors each week. Spending time in the Rose Garden is like a long drink of water for the mind. It is both energizing and calming. I encourage you to inhale the sweet fragrance of the blooms when you visit. So many of the new rose cultivars available at the big box stores have been bred for a longer bloom time, while unfortunately breeding out the classic rose scent. Don't succumb to this lesser form. Hold out for the sweet delight of a fragrant rose like 'Windrush' or 'Munstead Wood'. Keep in mind that every flower has its time and don't ask a rose to bloom all summer long when it was never meant to do so. Appreciate each flower in season.
Here is a sample of our roses currently in bloom in the Rose Garden.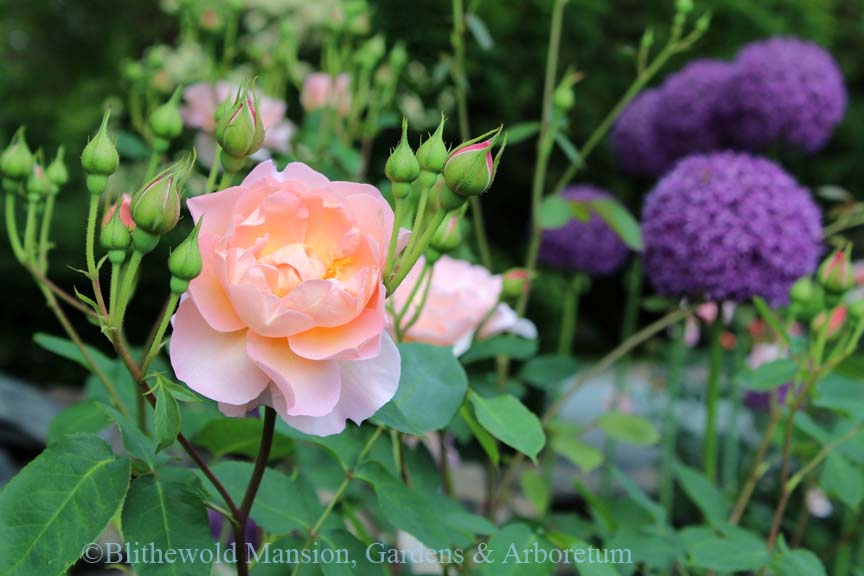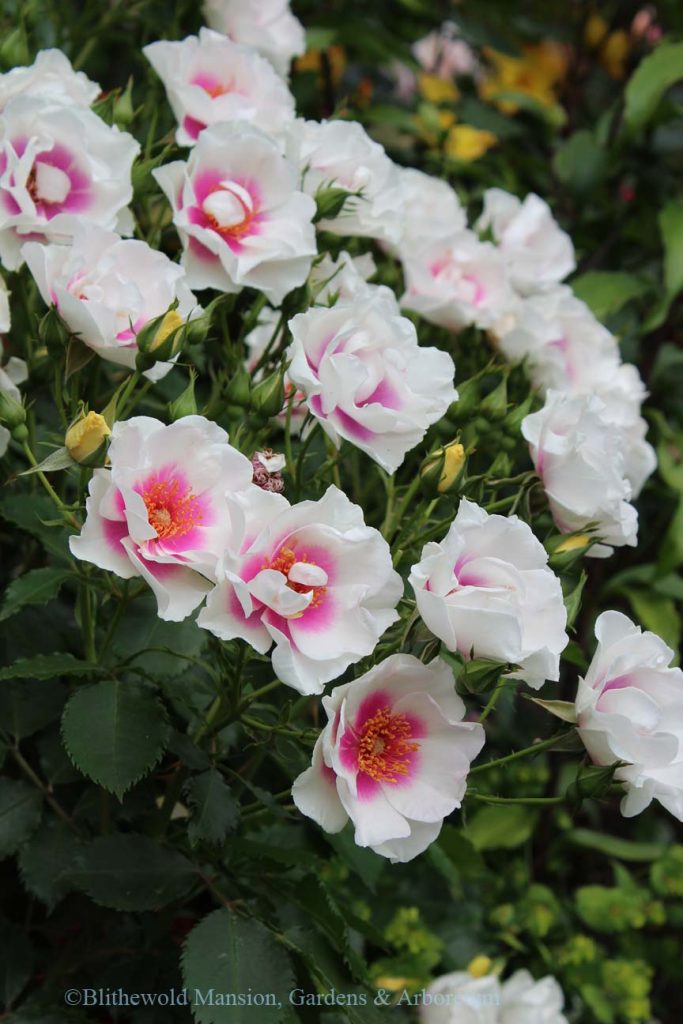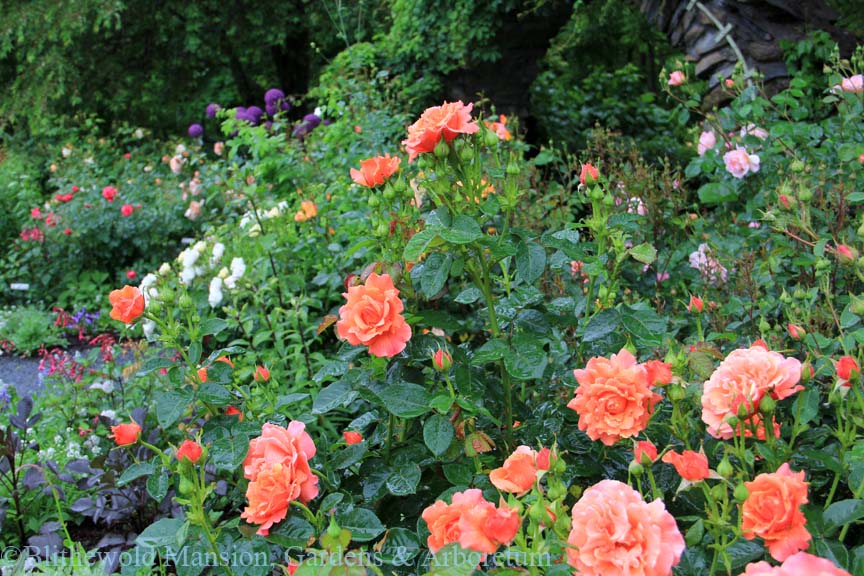 There are two other fragrant flowers in the Rose Garden I would be remiss if I failed to mention: petunias and sweet peas. Petunias have long been a favorite of mine. I fell in love with their velvety petals and intoxicating fragrance back when I worked at a perennial and annual nursery. There were greenhouses filled with petunias in hanging baskets. The sweetest smell permeated the air. I am so happy we have Petunia 'Supertunia Royal Velvet' in containers near the Moon Gate.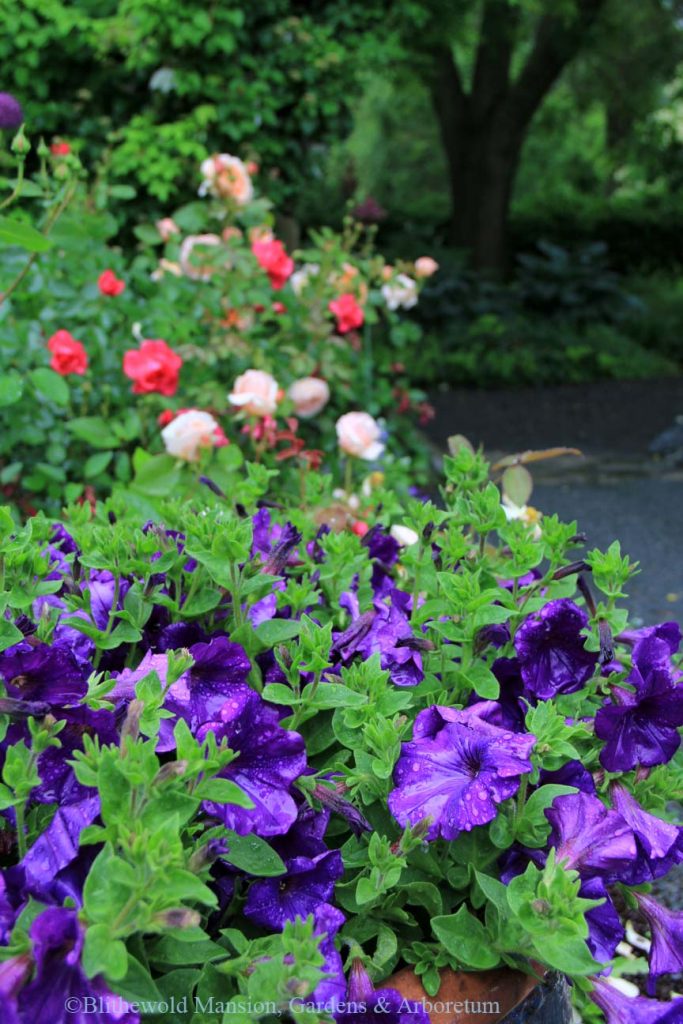 The other sweet fragrance is from none other than Sweet Peas. 'Nimbus' is blooming with 'Beaujolais' and 'Windsor' on two trellises along the path.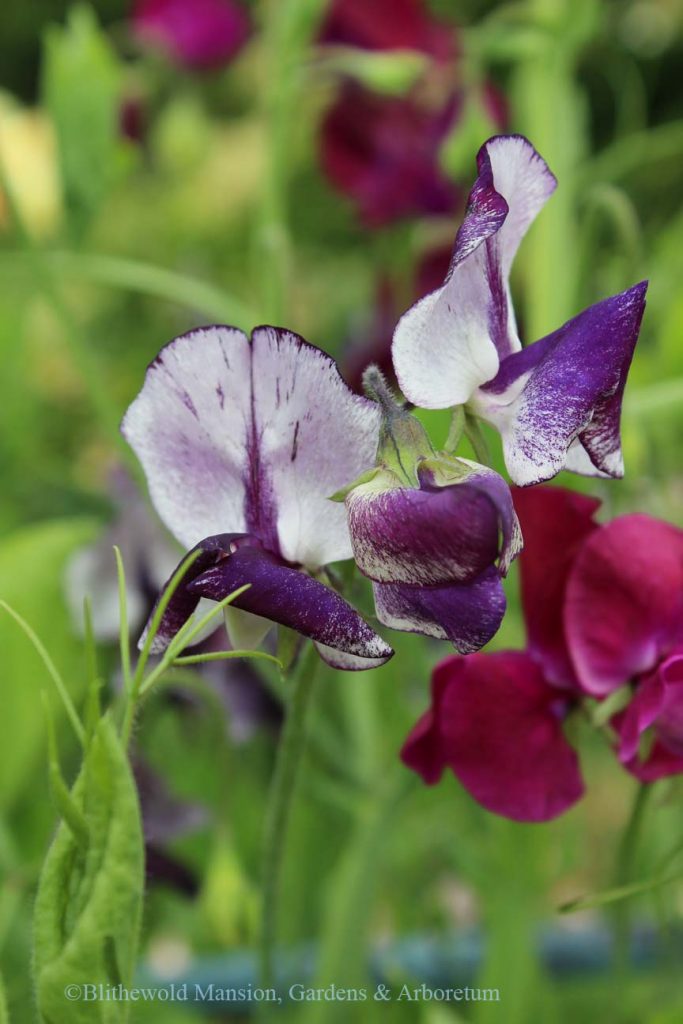 Stopand smell the roses and the petunias and the sweet peas. Your heart and mind will thank you.