Tuesday, June 7, 2011
|
|
compost
,
How, When, What-we-do
,
irrigation
,
planting
,
Rose Garden
,
Rose Garden
,
Roses
,
smarts
,
sustainable rose gardening
,
what's blooming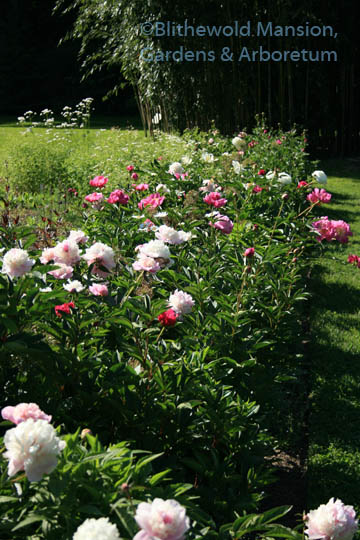 Sometimes I still feel like a backseat whiner. I should know better than to complain out loud because as a kid, whenever I asked, "are we there yet?", my Mom would only reply cryptically, "10 and a little!" But I'm impatient to be done with the planting (10 and a little!); moved out of the greenhouse (10 and a little! – but at least I got the shading on today); and I'm already exhausted and my back aches. (Do you want some cheese with your whine?) But it's June and even if we haven't planted everything yet (this week!) and gotten all of the leaf mulch or buckwheat hulls on the beds and gardens before the heat hits (tomorrow), the gardens at least have arrived at their next destination.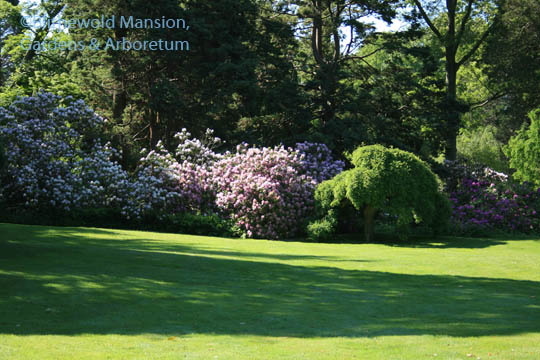 Just as the rhodies began to fade, the peonies popped. The delphinium are skyscrapers and the roses are so close to a peaking burst of bloom that I've been visiting that garden just to ask, "Aren't we there yet?"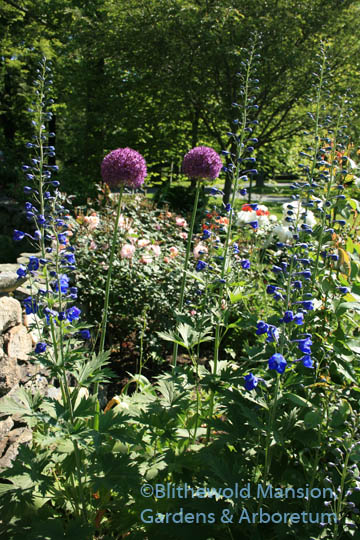 I know I have made the claim in recent years that the roses have never looked better. You already know that over the last several years we have replaced a few weaklings, inter-planted the Rose Garden with perennials, shrubs and annuals, finally put all of the roses on a fertilizing schedule (April, June – last week, in fact – and August), raked up spotty leaves twice weekly and and spent untold hours watering them by hand. This year we've been able to give the roses even more of what they've been desperately crying out for. Now I really mean it (- funny thing is, I meant it before too) but the roses have really, truly never – ever looked better. Their foliage is untouched, deeply green, leathery and glossy, and there are bazillions of buds.
Last fall we amended the soil with compost, which has almost instantly (if winter counts as an instant) improved our compaction problem. But even better, an irrigation system, generously and anonymously donated, and installed this spring has finally slaked their thirst. – They need at least an inch of "rain" a week for optimum health. We will continue to refuse to use chemistry to combat any pests or disease but honestly, I don't think we'd even need to. Enriched soil with good drainage and regular watering to push the soil's nutrients to the roots will keep the roses stress-free and lovely and as close to perfection as we think any gardener or garden visitor could possibly want. (And thank goodness, we won't ever have to whine about spending hours watering the Rose Garden again!)
Are your roses in peak bloom yet? (Are you able to refrain from whining?)