Tuesday, August 23, 2016
|
|
archives
,
Blithewold mansion
,
Estelle
,
grand tour
,
Hazleton
,
history
,
Marjorie
,
Pardee
,
Van Wickle
Marjorie Van Wickle was born in 1883 in Cleveland, Ohio.  Little is known about her early education until the family moved back to Hazleton, Pennsylvania, in 1892.  There her parents, Augustus and Bessie Van Wickle, built a house on North Church Street, very close to Bessie's parents' family home. Marjorie was delighted to be surrounded by dozens of Pardee cousins whose parents had all built their own fine houses close to the center of Hazleton. For some time Marjorie and her cousins were home-schooled by long-time family friend Estelle Clements.  Augustus wrote to Bessie of his joy at overhearing the young cousins laughing and learning their lessons. After Augustus's death in 1898, Marjorie continued her education in Hazleton until the fall of 1900, when she was sent to board at Miss Vinton's School in Ridgefield, Connecticut. It was there that she first met her lifelong friend, Priscilla Harding.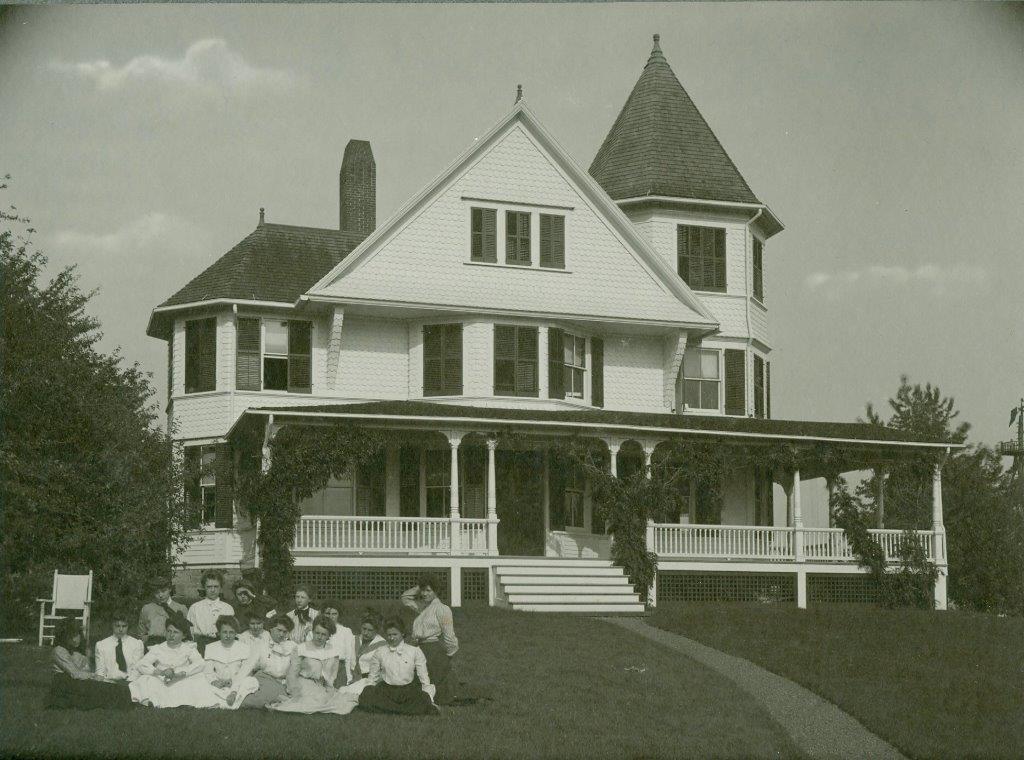 1901 brought two significant changes to Marjorie's life.  Bessie married William McKee in 1901 and moved the family home to Boston, and Marjorie was facing another year at Miss Vinton's School without her close friend Priscilla.  Priscilla had become a student at Miss Haskell's School on Commonwealth Avenue in Boston and was anxious to have Marjorie join her there. Marjorie begged her mother to enroll her at Miss Haskell's for the following year. They were all overjoyed when she was accepted at this highly prestigious, competitive school, right in their own neighborhood.
Little did Marjorie know that her decision to attend Miss Haskell's School would have far-reaching consequences.  Mary Elizabeth Haskell inspired in her students a love of poetry, art, music, and travel, and encouraged writing and painting. (She was the secret lover of Kahlil Gibran, Lebanese artist and poet (author of The Prophet), and although they never married they were the closest of friends until he died in 1931. On his death he left all his papers, poetry, and artwork to Mary.)
Marjorie graduated from Miss Haskell's School at the end of May 1903, forever inspired to love art, poetry, music, and travel, just as Miss Haskell intended. Just a week later she left for her 11-month Grand Tour of Europe and Egypt, well prepared to take full advantage of her experiences there, visiting museums, attending concerts, and writing beautiful descriptions of everything she saw.