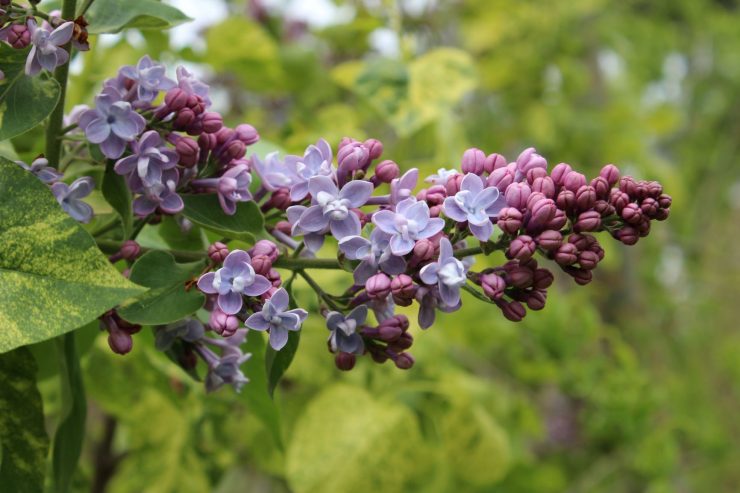 It is becoming very difficult to keep up with all that is happening in nature as we move through May. A month ago it was easy to keep tabs on what was leafing out, blooming, and gone by. Now, it's a free-for-all, with hidden intrigue around every corner. As I walk along the garden path, the landscape is nearly unrecognizable from just two months ago, in the most delightful sense. Animal life is as present as ever. Toads hop between growing perennials, bees zoom past in search of food, and a confident woodchuck explores near the stonewall.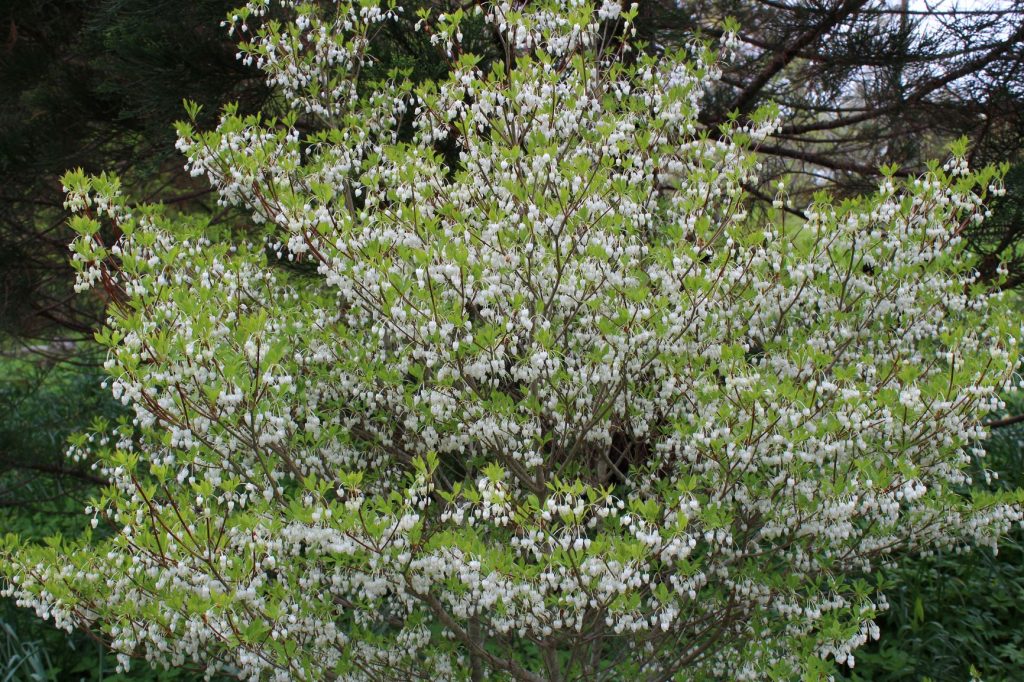 Many plants bloom right around Mother's Day, and it's no surprise Blithewold has a number of these specimens. Down the Shrub Walk, white enkianthus (Enkianthus perlatus) makes its case for being the most overlooked plant in the landscape. Its white bell-shaped flowers bring joy to all who are lucky enough to see it. At the entrance of the Shrub Walk, Carolina Silverbell (Halesia tetraptera 'Rosea') surprised me with its pink blooms in clusters of 6 – 10. The pink is pale, coming in strokes along a creamy white cup. Situated below the toon trees near the wedding tent, Jet Bead (Rhodotypos scandens) caught me off guard as well, for I am not familiar with it. An Asiatic native, this plant can also be seen in full bloom down the Shrub Walk. Another plant that can be seen blooming throughout the property is Dwarf Fothergilla (Fothergilla Gardenii) with puffball flowers that are both showy and fragrant, this plant draws attention from a far.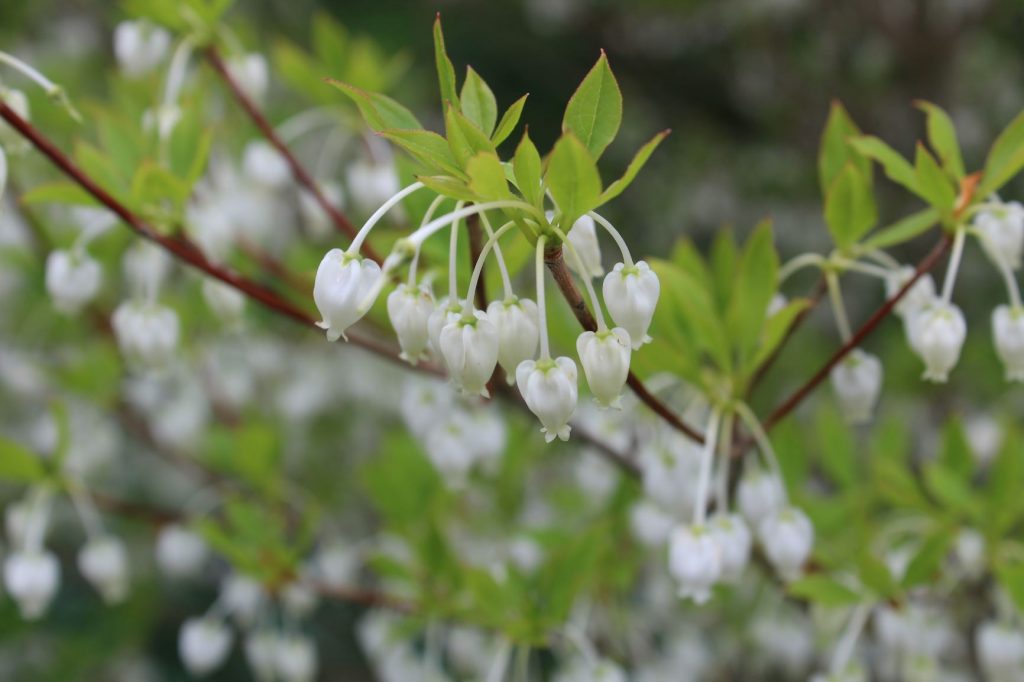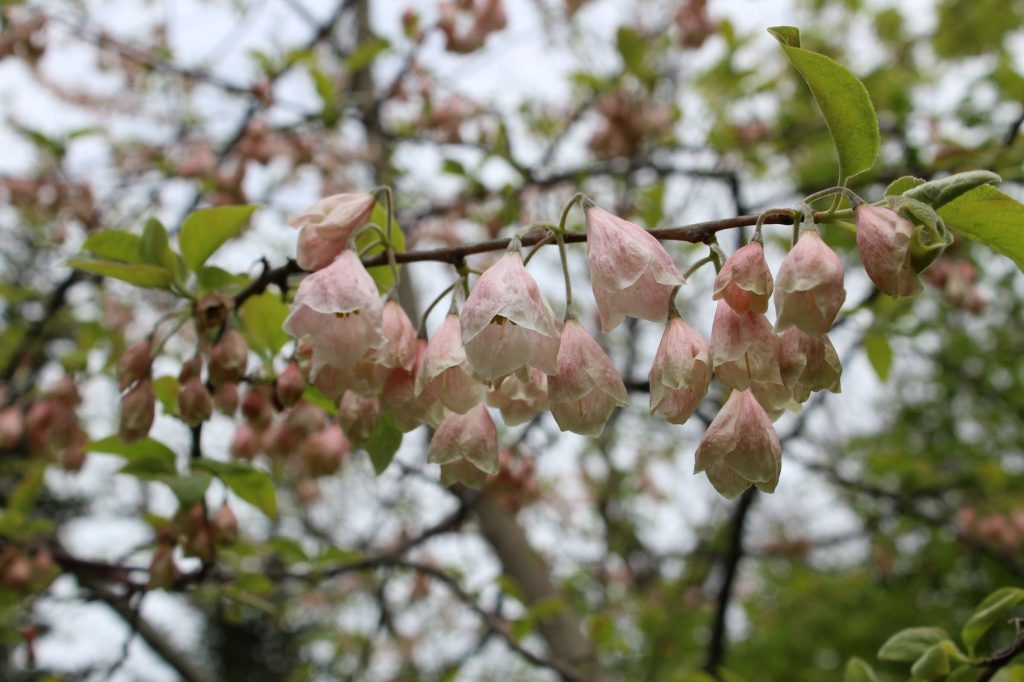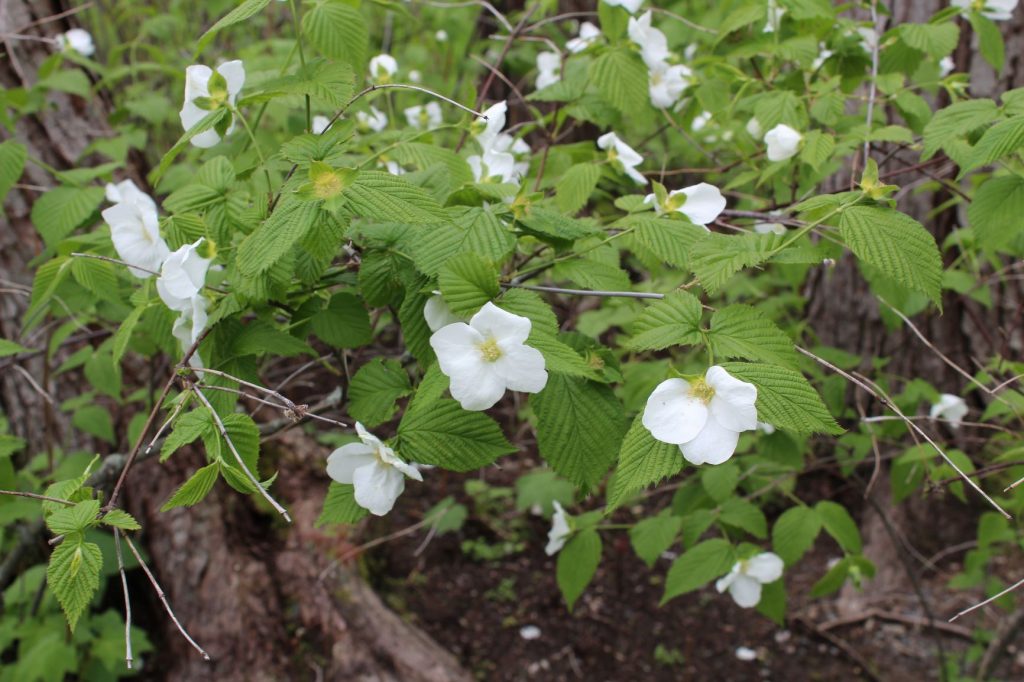 I noticed in my travels that many plants are budded up and ready to emerge in the coming days. Cherry laurel (Prunus Laurocerasus) isn't flowering yet, but the upright racemes form a staircase up the twigs that is glorious none the less. They should open any day now. While many of the crabapples have passed their prime, Prairifire Crabapple (Malus 'prairifire') is popping out now with a color unique among flowering trees, a brilliant reddish purple. It can be found towards the bottom of the Shrub Walk on the side of the great lawn.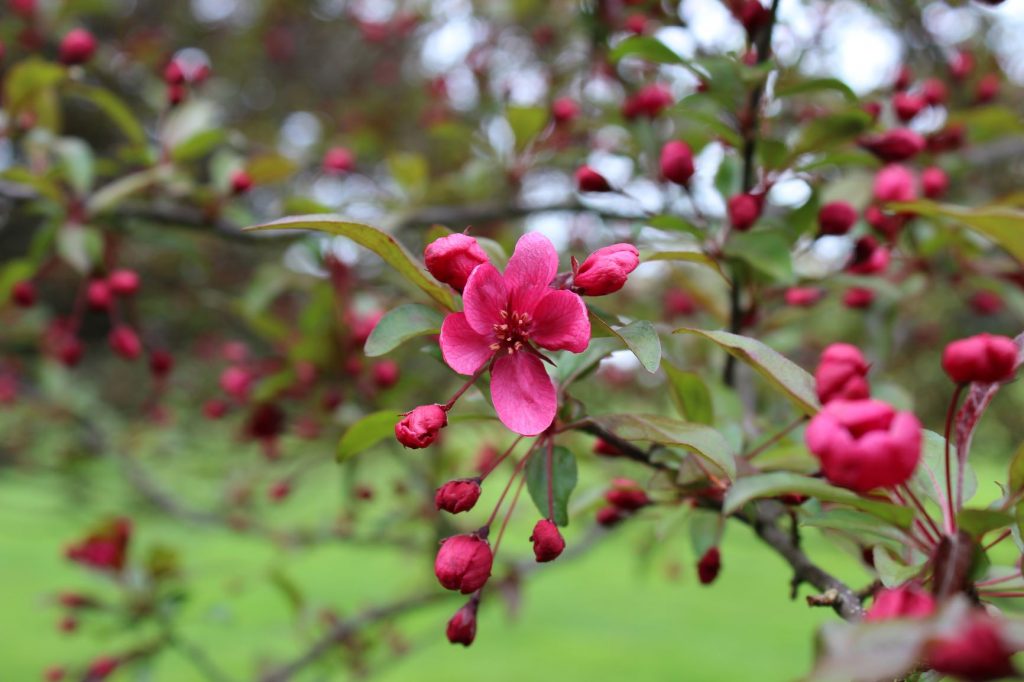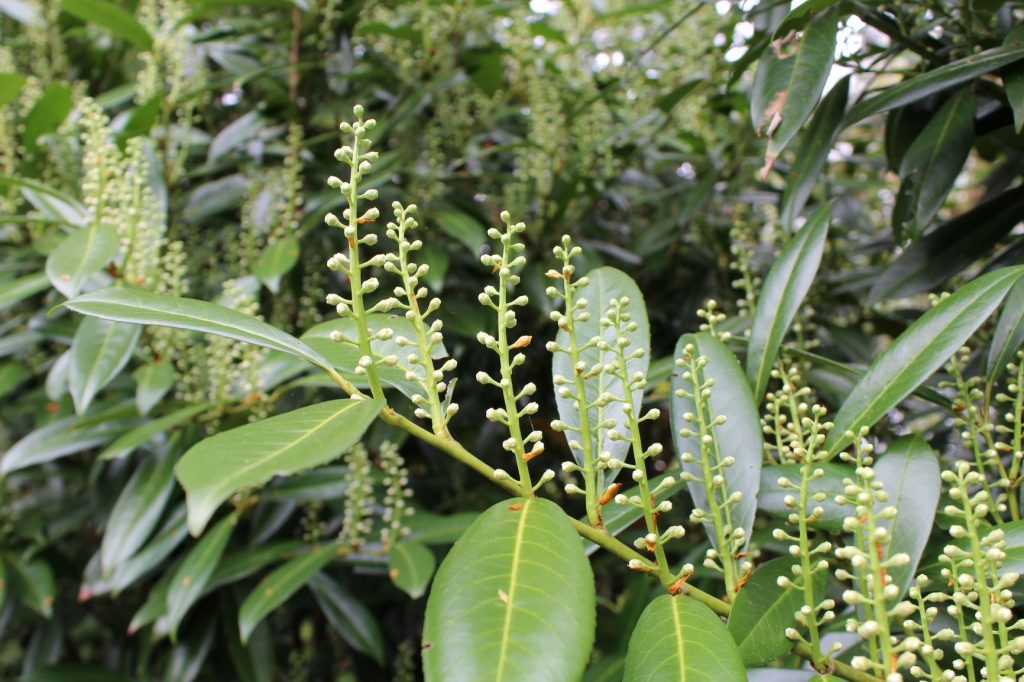 It is too late to keep detailed notes on all that is happening out there. Time to sit back and enjoy the endless wonders of May.