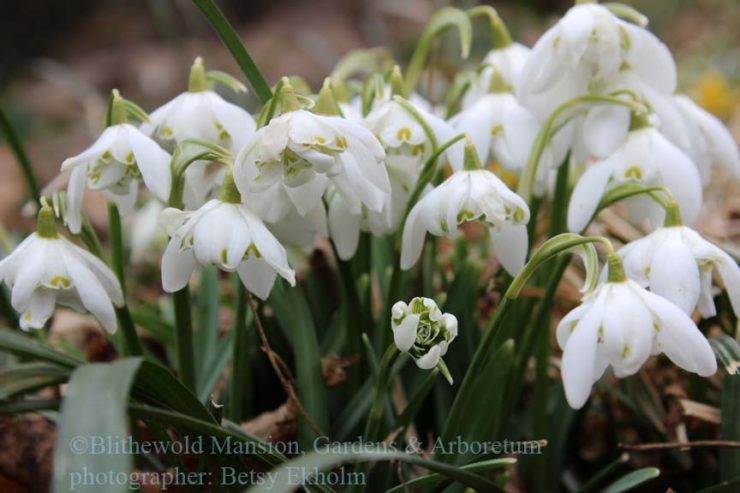 The meeting of winter and spring is a humbling time of year. There are days when we go out confidently feeling that spring is here, but March reminds us "Not yet". Winter's fingers have not yet loosed their grip. So we wait with patience in our hearts even as our minds attempt to push us forward to what we is next. 
This humbling comes in another form besides unpredictable weather patterns. The flowers in bloom now stay near to the ground so I must do the same. I am brought to a most humble position. If you visit the property in March, you may catch me belly down on the ground in my effort to photograph the beautiful very early bloomers. The dry shade garden outside the Rose Garden is home to many early flowers. I make a beeline there when it is still quite cold, in hopes of seeing the brave blooms on display. Without fail, I am rewarded with the sight of these spectacular flowers in bursting into bloom.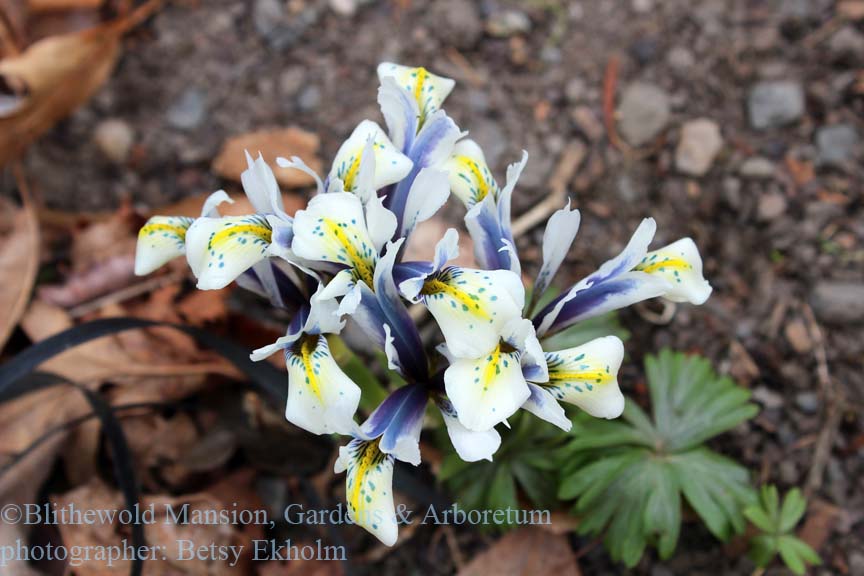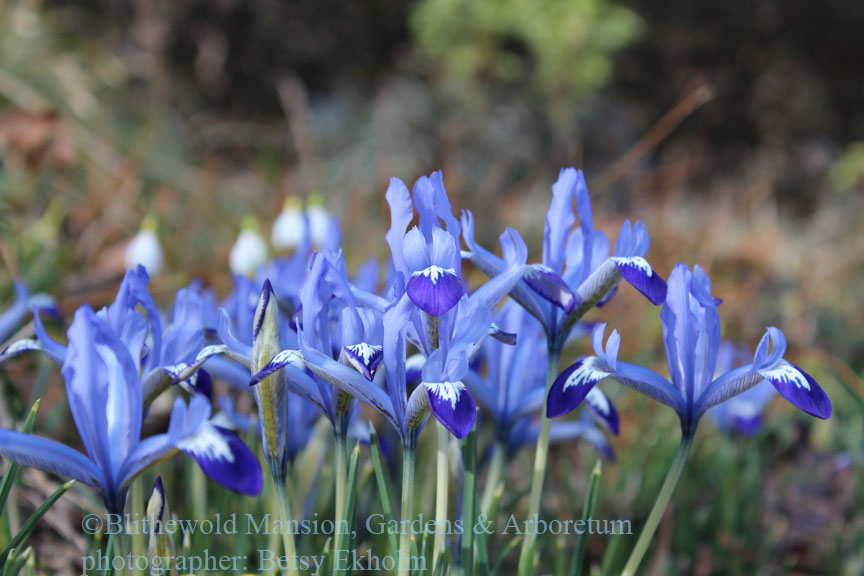 Reticulated iris are a flower I never regret planting. Planted in the fall, they bloom in March and prevent me from complete despair when winter still clings and spring feels ages away. Not only are they intrepid bloomers, they are also absolutely stunning. The clear blue of 'Alida' brings me in while 'Eye Catcher' fully lives up to its name. Topping out at a height of six inches at their tallest, these flowers ensure that, despite their size, they are never missed by visitors. 'Pixie' in the North Garden is another cultivar that wows with its elegance and gorgeous deep purple-blue coloring.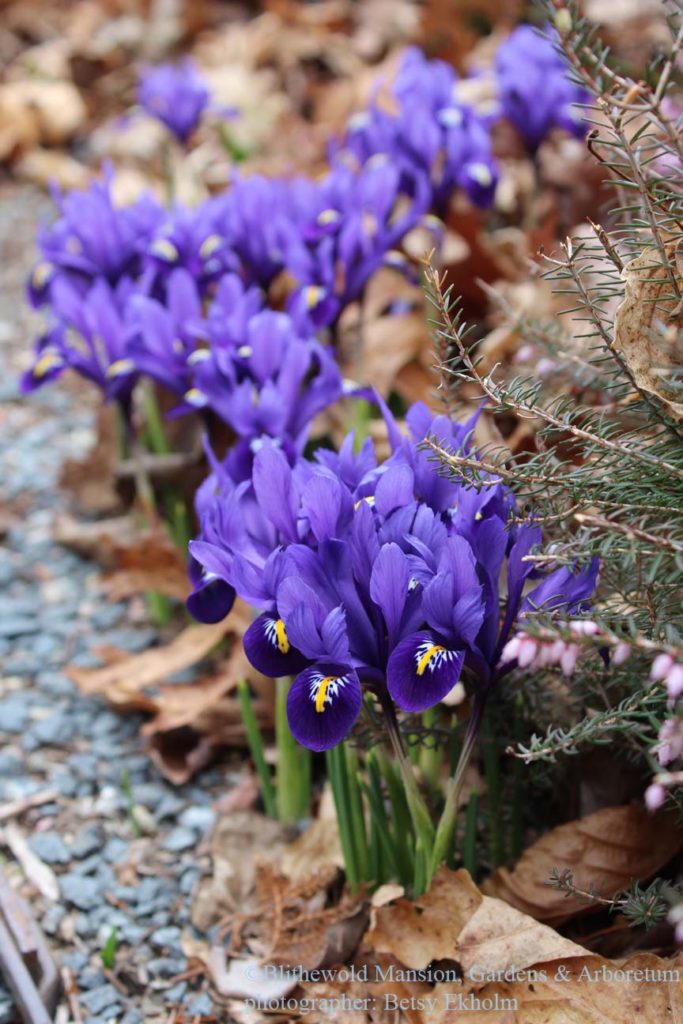 Joining the iris in bloom are the very first of our daffodils. While the big display is still weeks away, Narcissus 'Little Gem' gives us a sneak preview. It will soon be joined by another early daffodil 'Rijnveld's Early Sensation', which is fully budded in the entry gardens.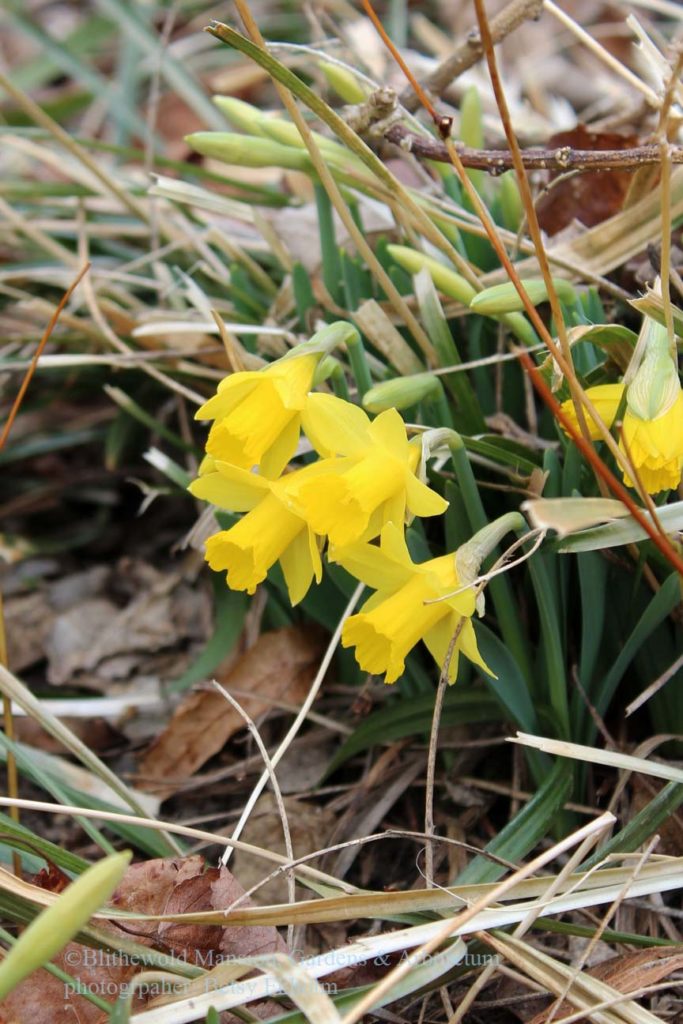 Pictured at top is the snowdrop 'Flore Pleno' (Galanthus nivalis 'Flore Pleno'). Snowdrops come in many variations. Here at Blithewold we have a single variety and this double variety that both live in the dry shade garden. Snowdrops and early daffodils and reticulated iris all do well under the deciduous Japanese pagoda tree (Styphnolobium japonicum). If you have a deciduous tree in your backyard and are looking to enhance the garden beneath it, I highly recommend planting early blooming bulbs. It is a gift that gives back to you year after year.
Spring is coming. See you soon!