Friday, April 10, 2015
|
|
bulbs
,
container plants
,
Daffodils
,
Daffodils
,
early spring
,
greenhouse
,
Iris reticulata
,
Moongate bed
,
Seeing Flowers
,
sensory stimulation
,
Spring
,
Teri Dunn Chase
,
weather
,
what's blooming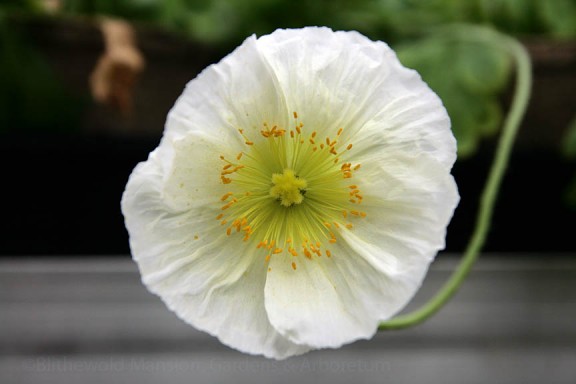 I don't want you to get too excited by the title of this post. Signs of spring are popping out, bit by bit, but we're not seeing many flowers yet. We're still waiting for the daffodils to make an appearance. That said, feel free to do a little dance if you want to (I do) because it won't be long now. The forecast for this weekend and next week promises spring temperatures and looks like it will be too lovely not to be out and about — for us and for them. The 'Little Gem' daffodils in the moongate bed are always the first here at Blithewold and they will probably be open by this afternoon. It's a slippery slope from there.
Meanwhile, to whet our whistles and mentally and visually prepare us for the season, this coming Monday, April 13 at 10am we will take a crash course in flower appreciation taught by Teri Dunn Chase, author of Seeing Flowers: Discover the Hidden Life of Flowers. If you have ever pulled apart a bud for a sneak peek at what's coming, or stared deeply into the face of flower, with or without a magnifying glass, in search of the secrets of summer and divine proportion, her book and this lecture are for you. Using the amazing Georgia O'Keefe-like closer-than-macro photographs by Robert Llewellyn, Teri will give us the inside scoop on why flowers are made they way they are. I expect to learn how to identify similarities and familial relationships, and marvel at the wild differences between genera. I can't express how amazing the images are. So detailed that tiny hitchhiking critters, pollen grains, sticky sap, spiked seeds, and in some photos even cell structure, are clearly visible. It makes me want to buy a loupe and wear it around my neck at all times from now on. Added to that, Teri's essays are beautifully written, peppered with anecdotes, poetry, quotes, and science. Everything we might want to know about flowers we already enjoy — but haven't quite seen until now. I'm so glad she's coming to Blithewold and can't think of a better way to start the season. And just because we're still waiting on the daffodils doesn't mean there aren't flowers to see — I mean really see — while you're here. Bring your magnifier and macro lens to the greenhouse afterwards.
Are you fascinated by the details and mysterious ways of flowers too?