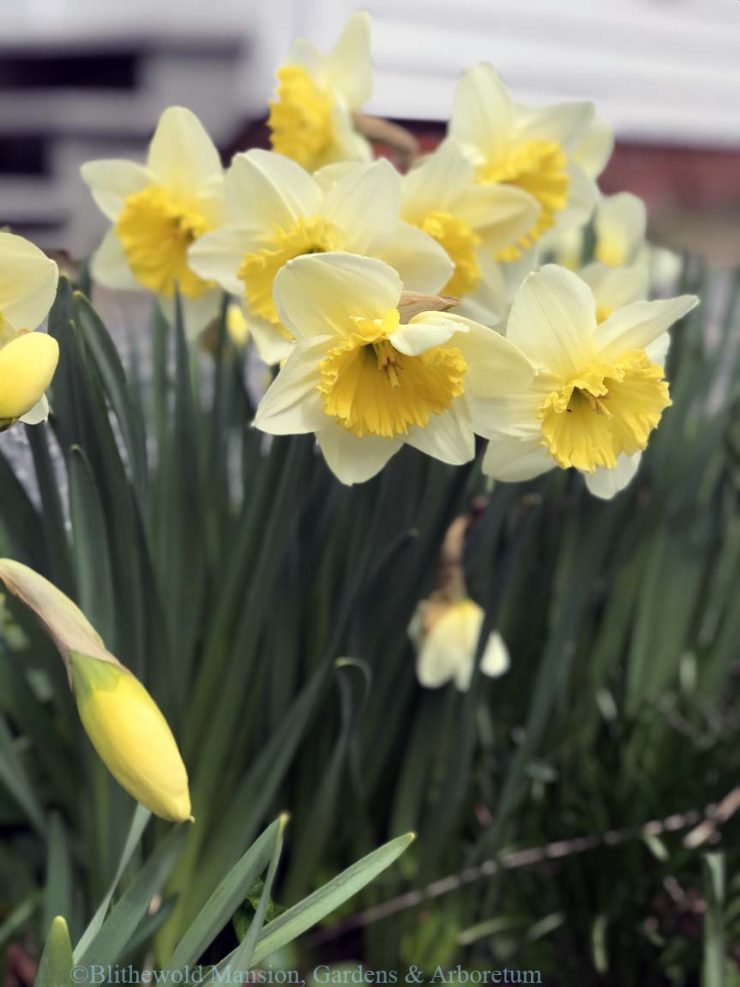 Springtime often has me in one of two places – laying on the ground to get a good look at a spring bulb in flower or staring up toward the sky at the tree buds just opening. From the highest highs to the lowest lows, the slow warming of the soil calls the bravest of blossoms to open. I'm so glad they heed the call. We all could use some flowers right about now.
The picture featured at the top is of one of our earliest daffodils (Narcissus 'Ice Follies'). This particular group is blooming in the Cutting Garden near the Pump House, but the Bosquet is also filled with this variety in bloom.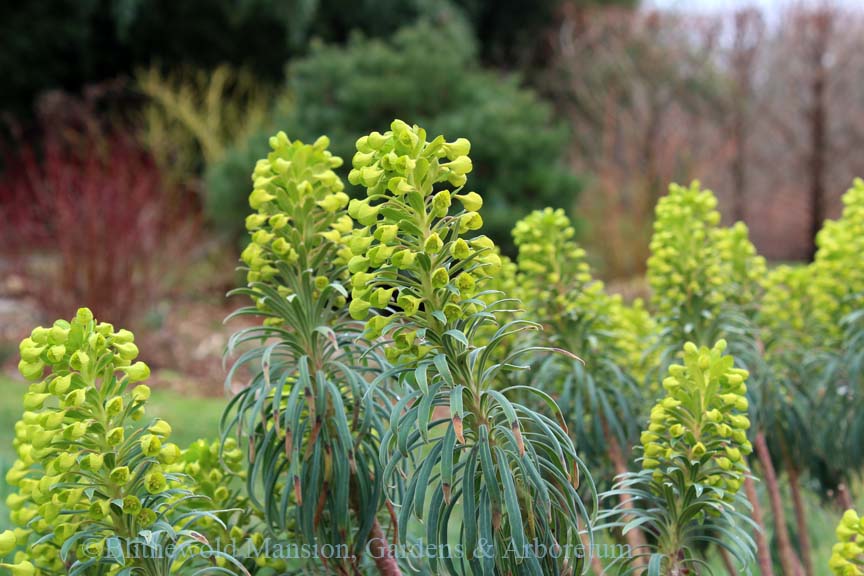 Not far from here, one of the spurges (Euphorbia wulfenii 'Shorty') is in full flower. The chartreuse blossoms sit atop blue-green foliage on a pinkish-red stem. Spurges are not often known for subtlety. I find this variety particularly charming as it turns the spring color-palette on its head.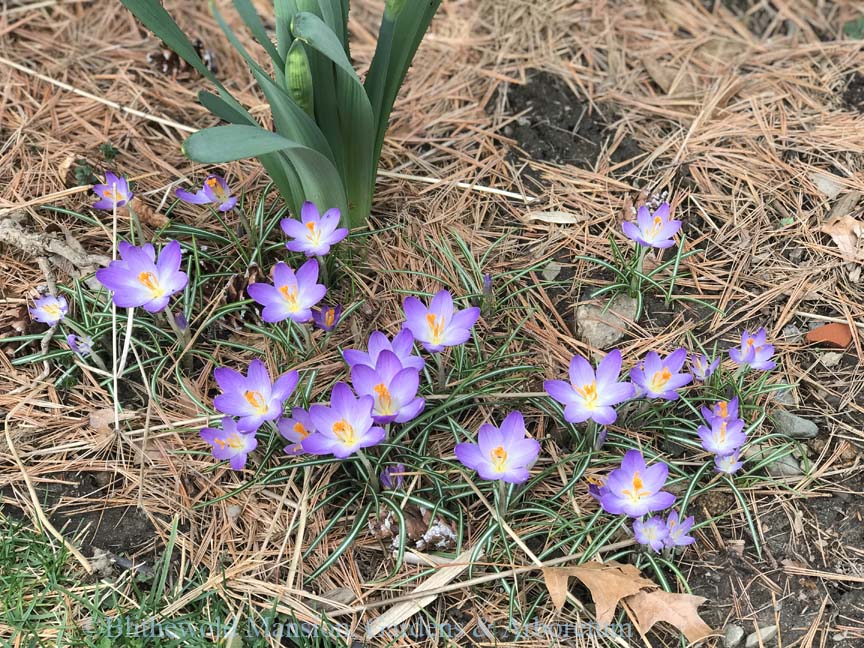 Last fall, the volunteers helped Gail, Joe, and me plant thousands of early flowering spring bulbs in the Idea Gardens near the greenhouse. Our thought was that we wanted early visitors to still see a special show here, even if the gardens were not fully up and blooming yet. While this year has not allowed us to share it with you all in person, I'll be highlighting these fine flowers here and on Instagram and Facebook as they bloom. The crocus pictured above is one of the earliest to flower. We planted a thousand of them in the gardens with you in mind. Next year they'll be back for all to enjoy!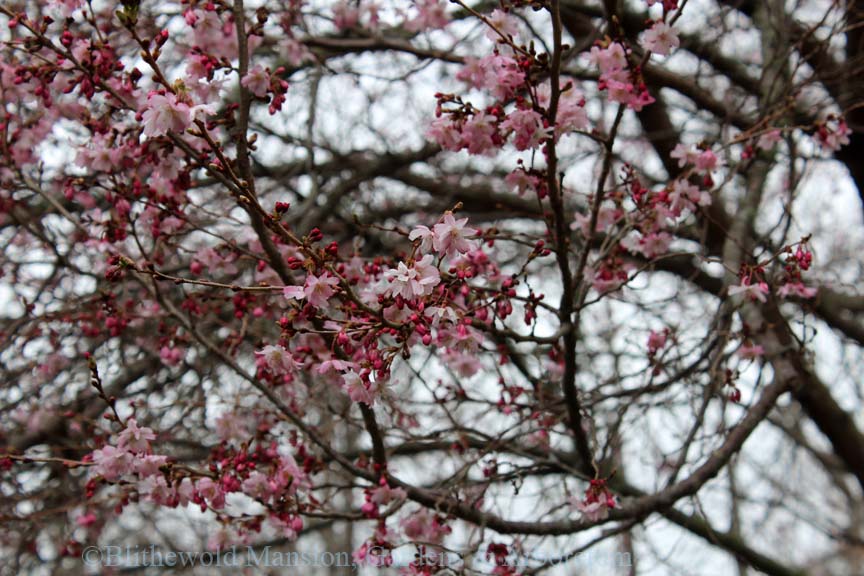 From tiny crocuses to flowering trees. The autumn flowering cherries (Prunus subhirtella 'Autumnalis') in the Rose Garden bring a soft glow of pink to the sky. The dark pink buds open to the softest pink flowers. They seem to float and dance with every breeze that comes through the garden.
(A quick note on their confusing name – they are spring blooming trees, but they have a second, smaller flush of blooms in the fall that give them the name "autumn flowering").
I mentioned the Cornelian cherry last time I wrote, so I wanted to update you on the tree. It is completely covered in bright yellow flowers. I saw a few tiny pollinators checking out the blossoms this afternoon (click on the picture on the left for a closer look at the flowers and pollinator). While many trees are beginning to bloom in shades of white and pink, the Cornelian cherry steals the show with its overtly cheerful yellow blossoms.
Since Blithewold is closed to visitors until further notice, our staff is constantly seeking new ways to connect you to this beautiful property from afar. Connect with us via Facebook at https://www.facebook.com/blithewoldRI/
and Instagram (@blithewold_mansion) or https://www.instagram.com/blithewold_mansion/
We'd love to hear from you. Let us know what is blooming in your garden by posting on social media with #blithewoldbitsofbeauty