Thursday, April 5, 2012
|
|
Daffodils
,
Display Garden
,
herb garden
,
How, When, What-we-do
,
Kentucky Colonel mint
,
oregano
,
Rock Garden
,
Spring
,
volunteers
,
volunteers
,
weeds
,
weeds
,
what's blooming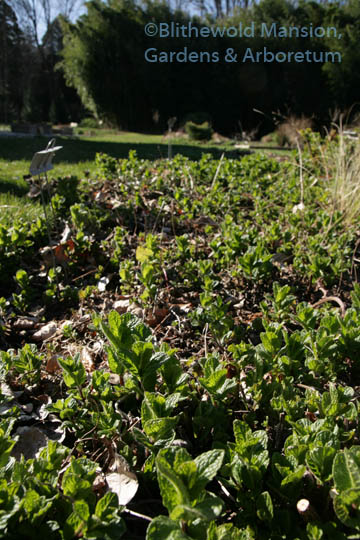 Evidently some plants didn't quit growing over the winter. I can understand why most gardeners prefer to corral their herbs in pots. I'm not a huge fan of that trick because they seem to hate captivity. It never takes long for mint to plan its great escape, circling the edge of the pot and walking out – sometimes from underneath – when we're not looking. I'd rather confine it to a corner and keep an eagle eye on it. Plus that saves me from ever having to water it.
But mint, beebalm, and oregano took advantage of my kindness this winter and did their level best to carpet the herb garden. I don't blame them. It's a nice garden with rich soil and if the lavender isn't going to do well, then they might as well take over, right? If those plants were difficult to edit, we'd have been in deep trouble. But their rhizomes are shallow – only thickly matted where they've hit an edge and fairly easy to unzip and extricate right now from amongst other plants.  They certainly don't mind being chopped to bits.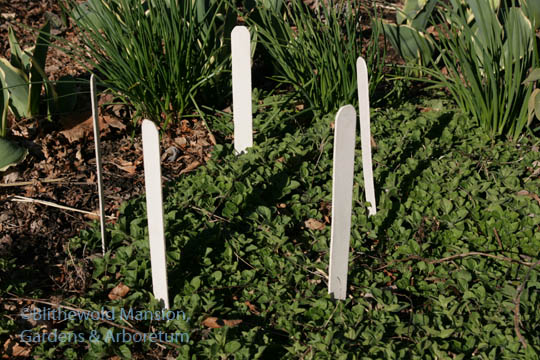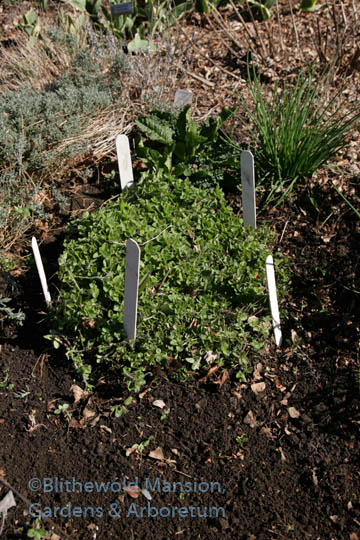 We staked our claim to the garden we wanted back and our newest Deadheads (Welcome, Pam, Helena, Michael! – and welcome back, April!)  removed all but the best pieces of each plant with cathartic and well-placed spade chops. I'm pretty sure they (and those herbs) will be back for more good garden fun. Do you plant your your mint in the ground or in pots – or in pots in the ground?
The weeds are a little bit ferocious this year too. Yesterday the Rockettes gave it their all to remove onion grass from the Rock Garden. It looks so sweet down there right now. The arabis is blooming away; the epimedium are just getting cute and Pasque flower is a ball of fuzz, nearly ready to pop open. We would like to think we got all of the weeds out of the way of plants that really deserve that space but a few might come back here and there to give us job security.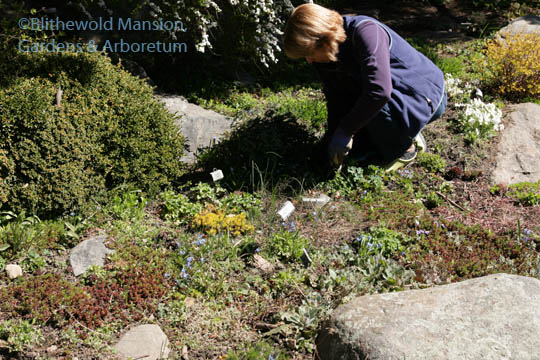 And in case you're wondering, the daffodils are still at their best. If you haven't come yet, what are you waiting for? — The cherry trees? They're just starting to bloom now. Spring has definitely staked its claim too.