Thoughtful musings on various topics by interesting people at Blithewold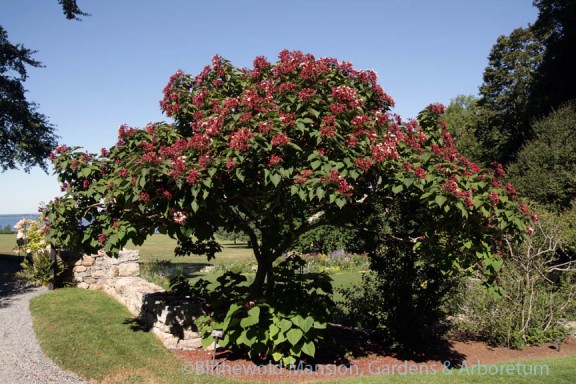 Friday, August 29, 2014
|
Change is in the air. Gail is always the first to point out how the light has shifted — it is well into its golden slide to the south now. So pretty. And although this … Read more.
Thursday, January 26, 2012
|
It is prettier than the old map, interactive (click on it to check out the zip code zone finder), and the information is finally up to date. But it's not good news and there are … Read more.
Wednesday, October 5, 2011
|
One of the most asked about shrubs on the property is the one that nearly hits us all in the nose as we walk towards the North Garden from the mansion. The Harlequin glory bower … Read more.