Thoughtful musings on various topics by interesting people at Blithewold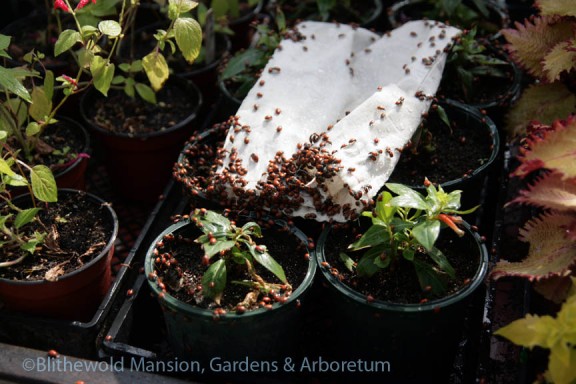 Friday, February 28, 2014
|
We've made room in the propagating house for trays of seedlings. We've ordered new tools and can't wait to use them. We're ready. Raring to go. Fingers tapping. Meanwhile, there's nothing better than a bucket … Read more.
Wednesday, February 10, 2010
|
Seed packets are starting to jam up our mailbox so Gail and I are getting busy clearing the desk and making the final cuts to our plant orders. All of us, especially those of us … Read more.
Thursday, February 26, 2009
|
Anyone who has ever been to a flower show in February or March knows that the exhibitors work very hard to manipulate the seasons.  We're all so ready by now for winter's end – especially … Read more.