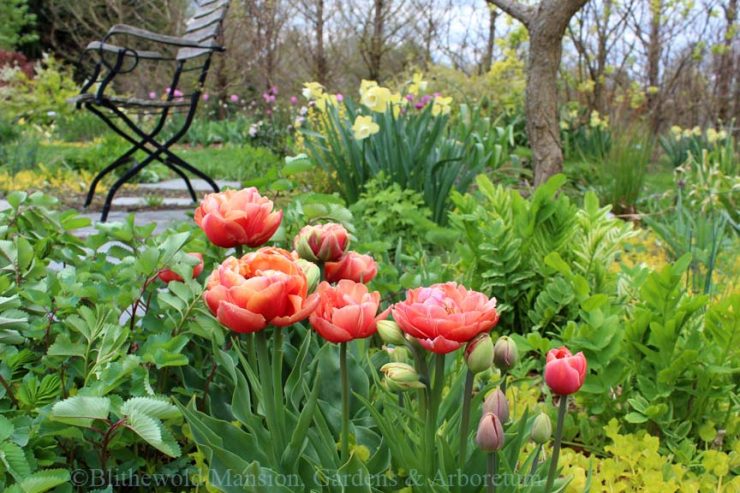 When May arrives and brings glorious sun and warmth with her, the tulips heed her call. We have been watching and waiting for the perfect tulip moment and now is the time.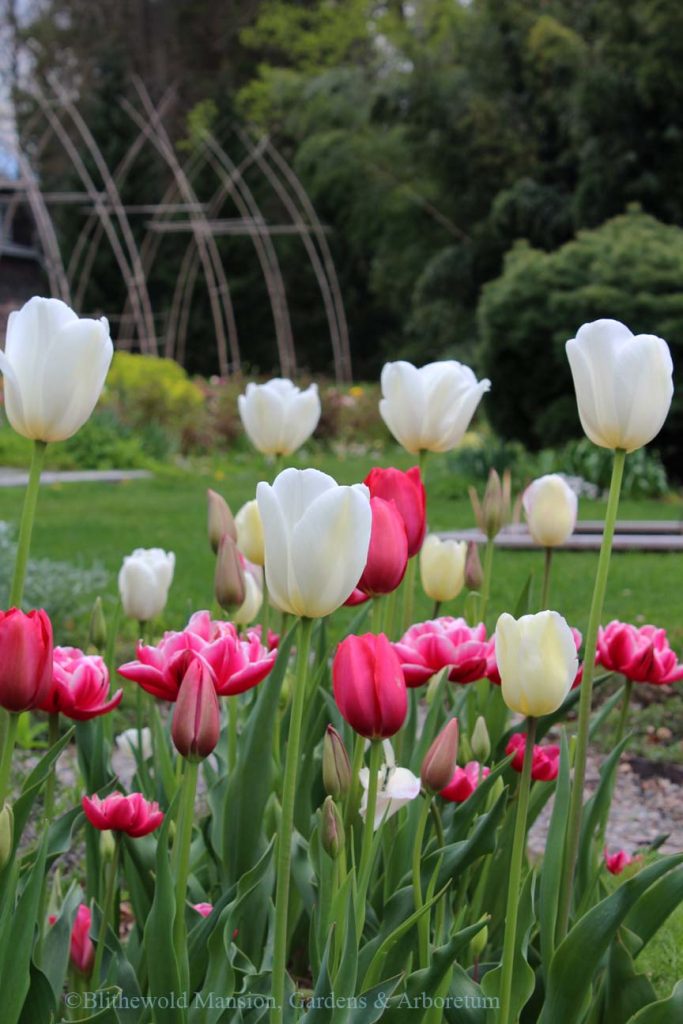 From very tall to very short, from single perfect form to wild doubles, from pure white to near black, from the newest cultivars to heritage species,  the tulips have sprung into bloom.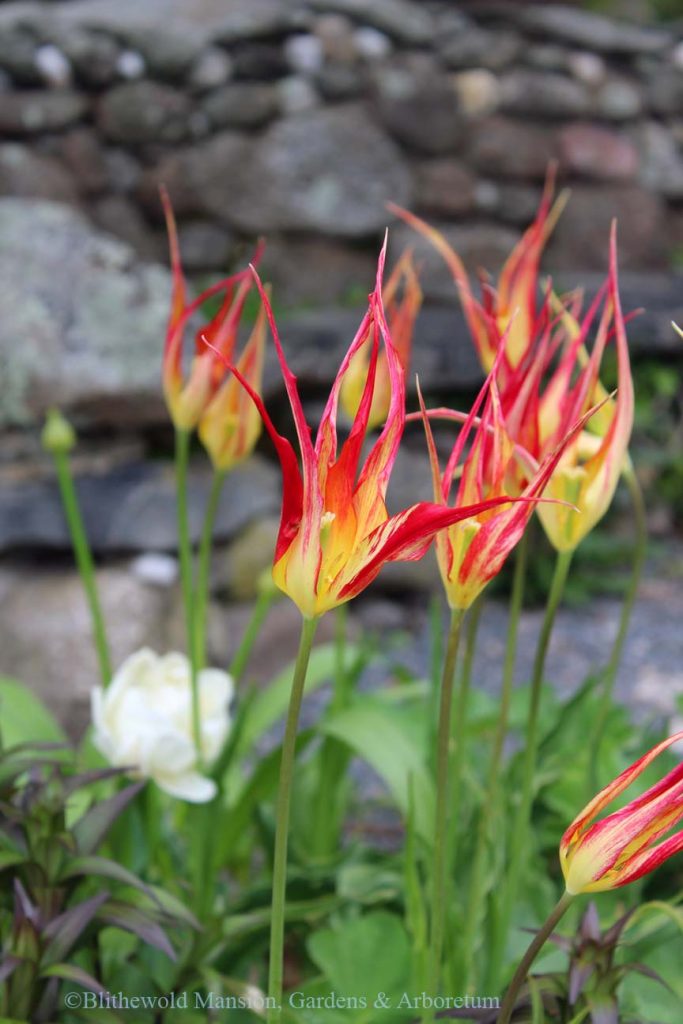 The Fire Flame tulip (Tulipa acuminata) dates back to the 1700s. At that time, tulips were a plant of great obsession. They were a status symbol among the very wealthy and were often stolen. I am thankful that we only have to protect our tulips from being "stolen" by the hungry deer. (We spray the tulips with a solution that has an unpleasant smell to the deer and we also protect them with metal cages and mesh before they come into bloom).
Pictured below is a sample of what is in bloom in the Idea Gardens this spring. Tulip 'Top Lips' is a very special part of the mix in the Herb Garden. Despite being on the short side, its double form and white edging makes it stand out from the crowd. I'm quite taken with this one.
We use the Cutting Gardens to trial new varieties we want to see in person (the color is never quite the same as the catalog) and, also, we give mixtures from previous years one more season of bloom for all to enjoy. Tulips diminish over time so we need to replenish with fresh bulbs for the North and Rose Gardens, but it is nice to enjoy last year's mix once again before saying goodbye for now.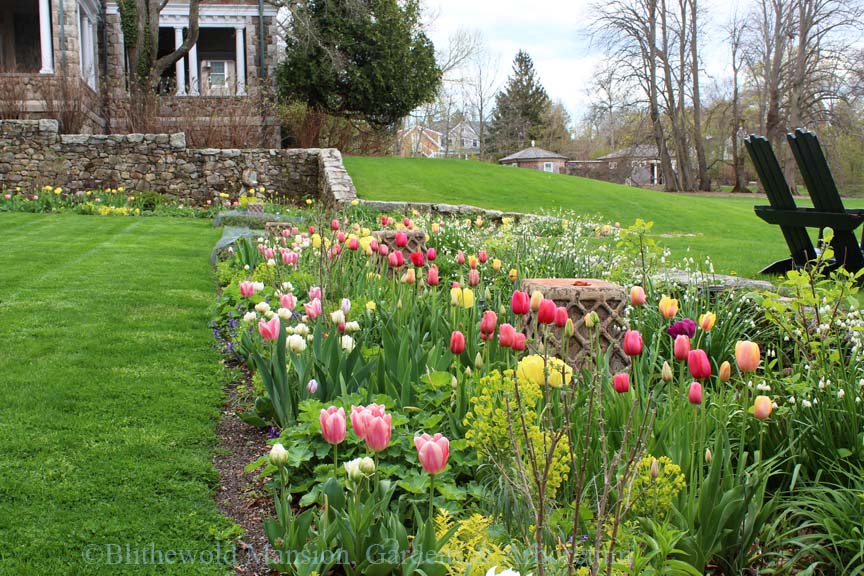 The tulip mix in the North Garden this year makes me feel like I've entered a party. Pale yellows and pinks with splashes of white and peach – so many happy colors all in one place. The summer snowflake (Leucojum aestivum 'Gravetye Giant') looks like confetti being thrown into the air. It is quite the welcome!
Check out the varieties from the North Garden in the gallery below. Click on any image to see it larger.
I hope you have many tulips blooming for you this spring. If not, take note of the color combinations that bring the most joy and plan to plant some this fall. It may seem a long way away, but there's nothing better than having a beautiful display to look forward to next year. 
Happy spring! 
*Mother's Day is this Sunday! Might I humbly recommend the A Year in the Garden planner that my coworkers and I put together as a lovely gift for any gardener mom in your life. Call our office at (401) 253-2707 to purchase one today! 
More info on the planner is available here.
**Tulip pictured at top in the Garden of Hope is 'Copper Image'