Wednesday, April 2, 2014
|
|
Daffodils
,
Daffodils
,
Moongate bed
,
Narcissus 'Tete-a-Tete'
,
rainstorm
,
Spring
,
storm damage
,
weather
,
what's blooming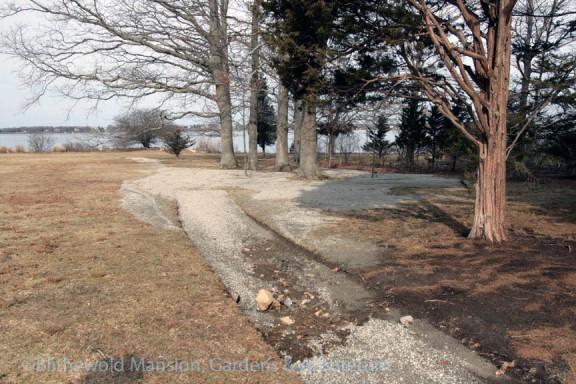 We were about to open for the season. Even though the daffodils in the Bosquet aren't quite in bloom yet, the grounds and gardens looked spiffed and ready for a spring hurrah. And then over this past weekend, a lot of rain fell. Upwards of 5″ came down like a hammer and chisel and caused more damage than the epic rainstorm did back in 2010. Every path is damaged and some look as gouged as the grand canyon. Gravel hemorrhaged out into lawns and gardens; mulch washed into lawns and the pond. It's a mess. 
And because of how wet everything is – the ground is so sodden, some rivers and rivulets are still flowing – it will take some time to fix all of the paths. Fred, Dan, and Nick have worked hard to repair the paths around the mansion and to the greenhouse but some paths and areas will be closed until the restoration work can be completed. The good news is that yesterday's sun opened the first little daffodils ('Tete-a-Tete') in the Moongate bed and that means that the next in line, 'Ice Follies' will follow soon. I'll do my best to keep you updated!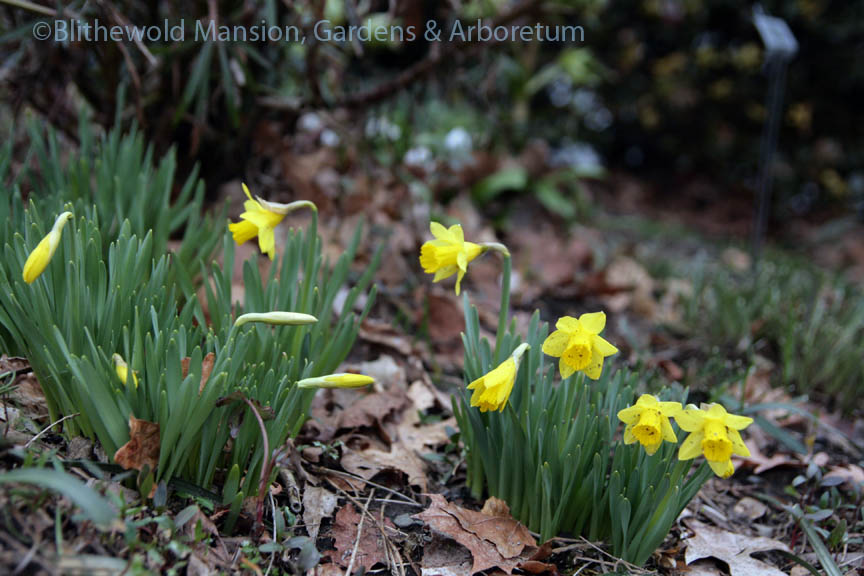 Did the storm bring flooding or washouts to your garden too?