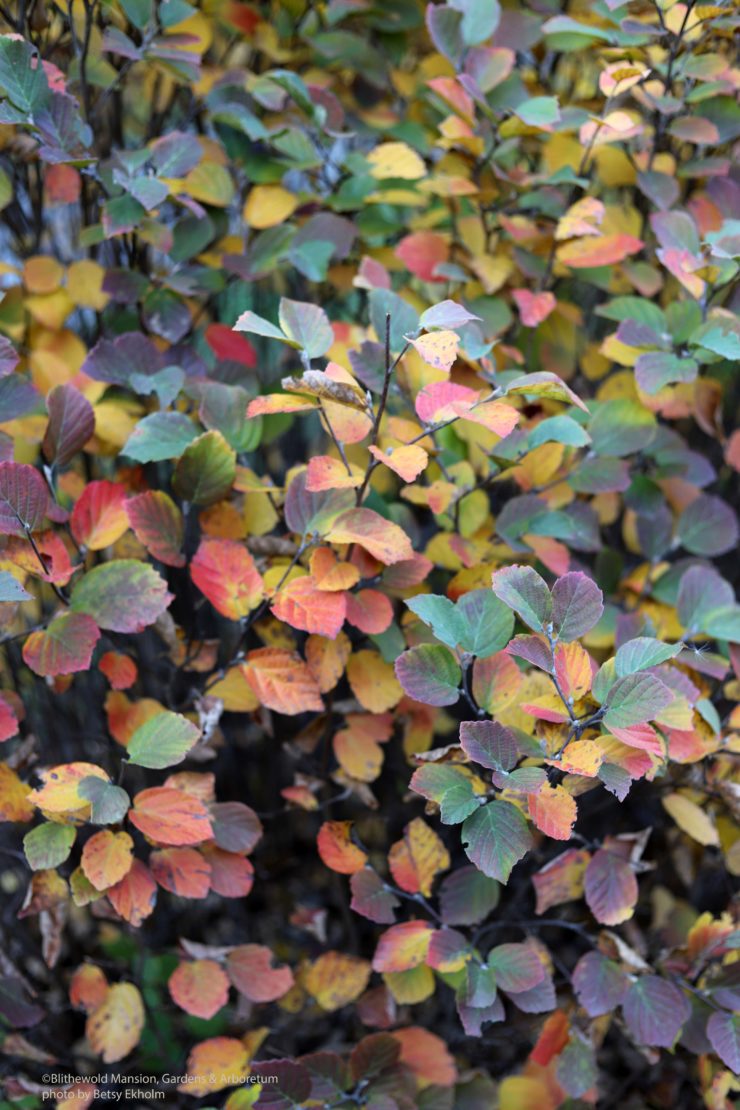 It has been so warm the past few days, I nearly forgot it is November. This mild weather is welcome to us as we finished planting tulips and other spring bulbs in the gardens this week. It was a team effort and thanks goes out to my horticulture staff and garden volunteers! A few thousands bulbs in the ground is a great feat! Now we wait for spring to show off all this hard work.
When I had a minute to pick my head up from all the planting, November beauty was all around me. We have yet to have a hard frost here and many tender plants are still blooming, much to the appreciation of the bees.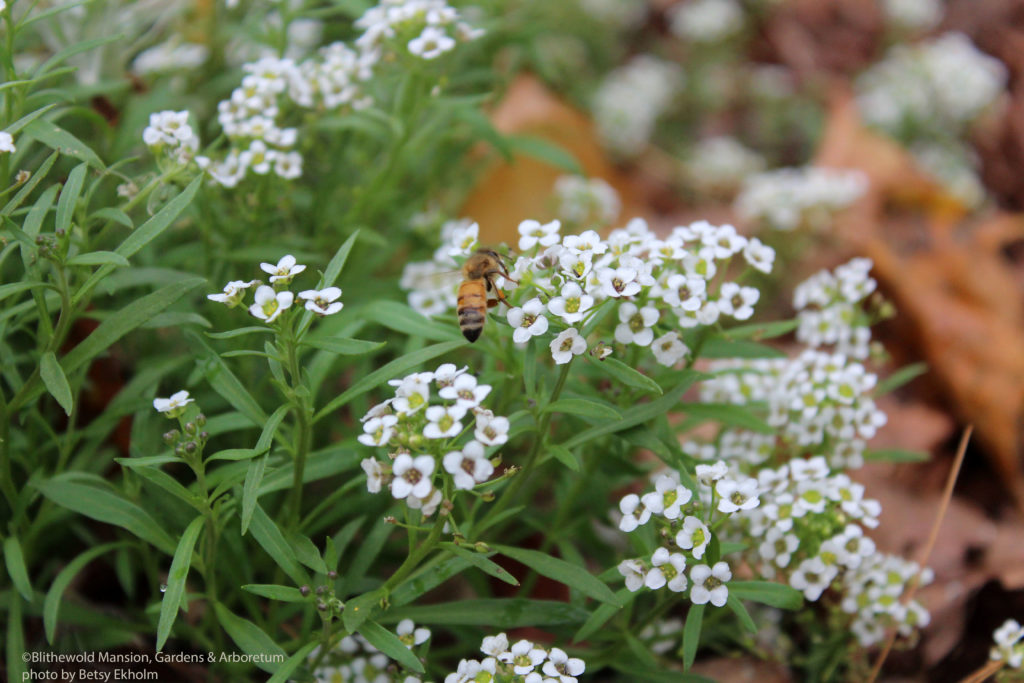 This honeybee was enjoying all the nectar from the sweet alyssum, which is still in bloom in the Idea Gardens and in the Rose Garden. Alyssum is one of the hardest working annuals in the gardens. It self sows, but we also start new plants from seed because I want to make sure we have them in all the right places. This plant will bloom for up to 10 months if it is started early enough. That is longer than almost any other plant we have.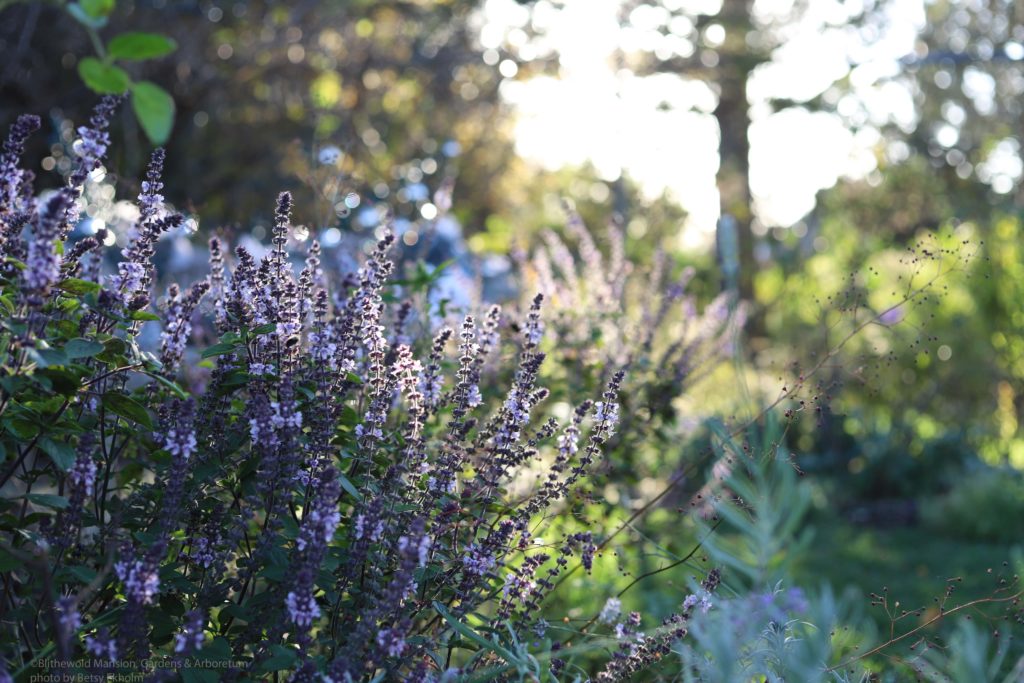 Speaking of hard working plants, the tender perennial African blue basil is in bloom in the Rose Garden. It will die with the first frost, but we dug up enough stock plants to keep our collection going. I saw many large bumble bees on these flowers. They adore the basil plants. I adore the way the flowers catch the November light in the garden. There was one year when I almost didn't have a stock plant of this long-blooming tender perennial and I couldn't believe it. We have had them in our collection for as long as I've been here. I would not be without it somewhere in the gardens.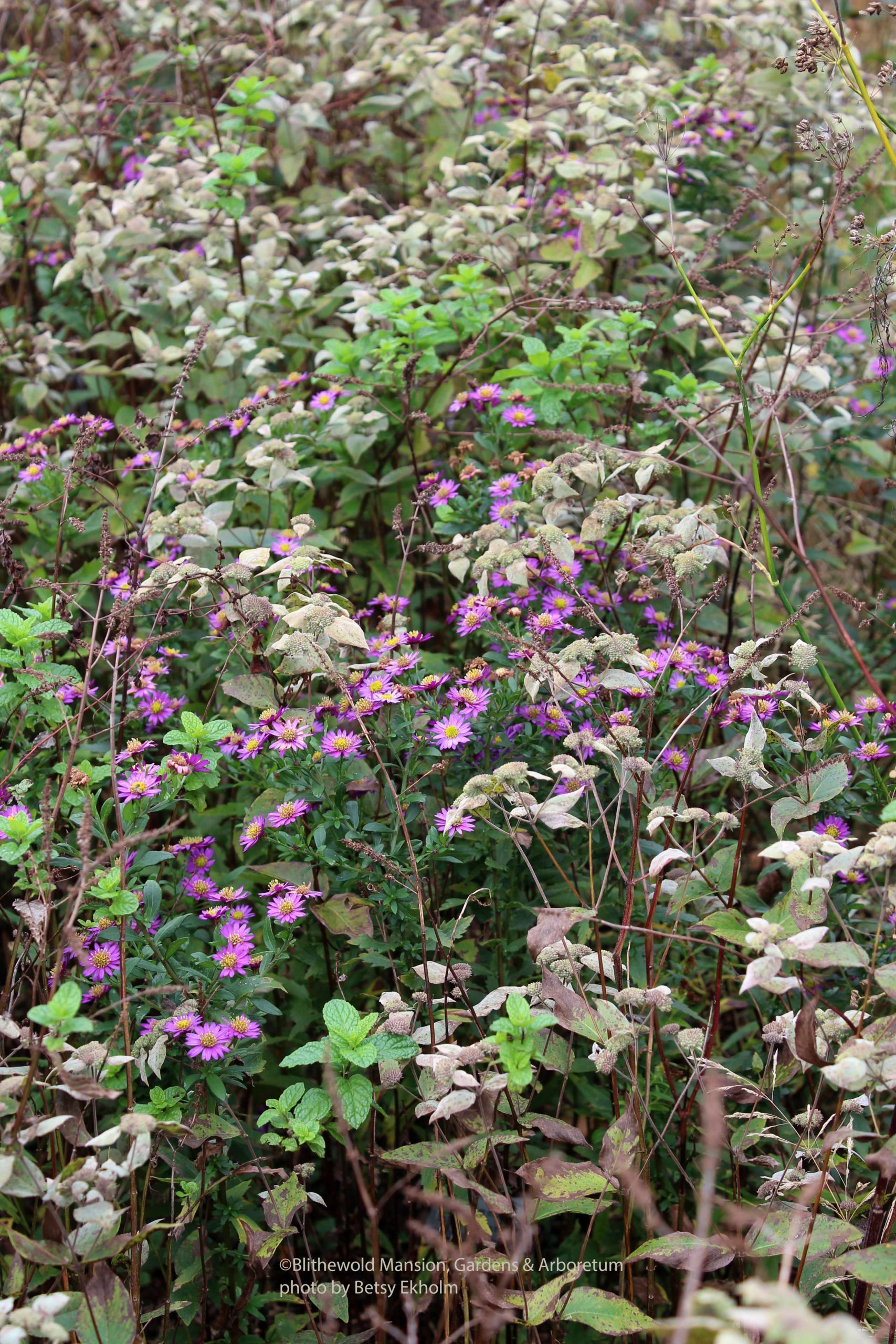 Another impressive plant is the Aster 'Ezo Murasaki', which is seen in bloom here in the Pollinator Garden. (You can also see it in the Idea Gardens and the Rock Garden.) It does spread rather aggressively, so I remove pieces of it every year to give away; however, when it blooms I am reminded of why I always keep it around. It is incredibly late- and long- blooming. And pollinators are always all over it. Even this fly was enjoying the pollen on a warm November morning. And that color! So truly purple. It really stands out amidst all the faded perennial foliage in the Pollinator Garden.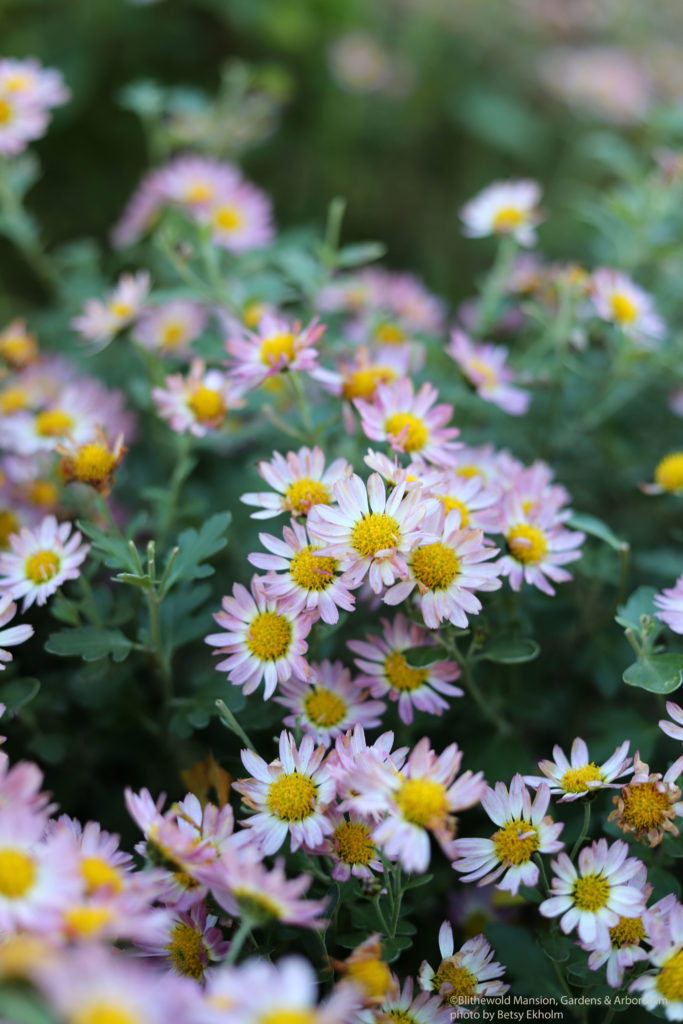 The mums in the Idea Gardens have been a delight this past month. A few have been enjoyed by the deer (you can see evidence in the picture above), but they bloomed long enough for me to snap some pictures and appreciate their lovely late season color. I find my garden at home has many October and November plants because those are the ones that I fall in love with here at Blithewold. The flowers that show up just when you think the garden is "finished" (which it never really is).
I hope you are finding beauty in your garden. And if not, take note of your favorite fall blooming plants to add next year! Happy Fall!