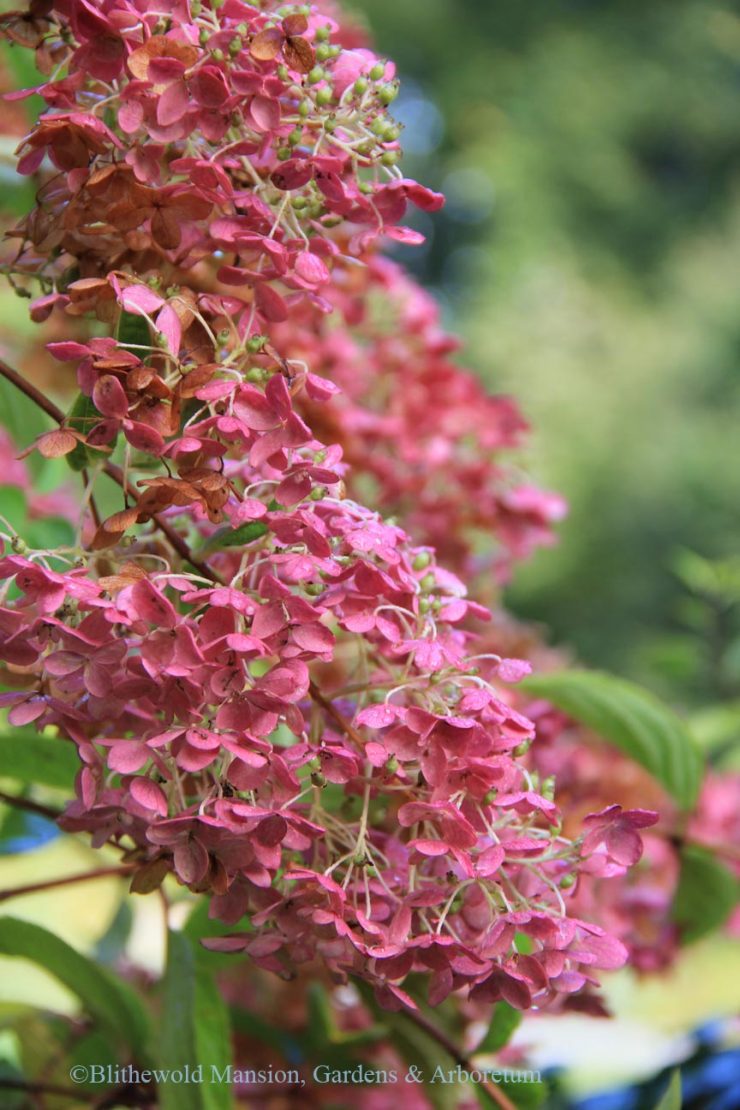 September may be my favorite month in the garden, but October is currently giving it a run for its money.  This first glorious week of October we have been lucky to have nearly perfect weather: sunny, dry and 75 degrees almost every day.  It doesn't come any better than that.  We've been using this time to take stock of the gardens (what worked, what didn't, and why) and also to admire the beauty that lasts here long after many other gardens are past their prime.  We strive each year to have interest and color in the gardens from April to October.  It's not an easy feat and sometimes it can be challenging keeping everything perfect for such a long stretch; but, when we finally reach October, it is more than worth the effort.  Here are some of the beauties that have been rewarding us lately.
The Dahlias in the Rose Garden are some of our favorites.  It is tough choosing just the right color combinations (especially when you have to cross your fingers and hope that the pictures in the catalog are true-to-life), but these dahlias did not disappoint.  We couldn't be happier with 'Blyton Softer Gleam', 'Janice', 'Apricot Brandy', and 'Giggles'.
One of my other fall favorites currently resides in the Trough Garden.  Aster 'Ezo Murasaki' is a reliable October bloomer that is simply the prettiest shade of purple.  The bees love it and it increases nicely in the garden (so you'll have plenty to share with your friends if you feel like parting with some).  I never realized how much I liked asters until I met this one.
This year we revamped one of our gardens in the Idea Garden area.  We have renamed it the Garden of Hope (it was a placeholder name that stuck).  While our overarching goal was to inspire the home gardener with plants that are both beautiful and easy to take care of, we also chose plants simply because we love them.  Pink Muhly Grass is a stunner in any garden.  In its first year here it is already showing off with frothy pink seed heads that glow in the slanted autumn light.
I would be remiss if I did not also mention the beauty of the hydrangeas here on the property.  I highlighted several of them earlier this summer (click here to check out that blog).  The fall colors they are wearing now are so lovely.  You can find these varieties in the Enclosed Garden near the Summer House.
The trees around Blithewold are just starting to turn color.  The nights have been so warm lately that the message to conserve energy for winter hasn't quite hit home.  I think once we have a few nights in the forties, the fall color here should be spectacular.  I'm certainly looking forwards to it!  I hope your garden is showing off for you this October.  If it's not, why not try planting asters, dahlias, or grasses next year for you (and the wildlife) to enjoy in October.  Always remember, Blithewold's beauty is here if you need a fix.
*The house closes on October 15th (and re-opens for Christmas November 24th), but the grounds are open daily 10 am to 5 pm.